Estimated read time: 6-7 minutes
SALT LAKE CITY — The weather is getting cooler, and with that comes cold and flu season. Along with basic cold prevention tactics of frequent hand washing, avoiding touching your face, and cleaning frequently-used surfaces, strengthening your immune system should also be a top priority.
The body's immune system is complex and there are many factors that play a role in how it functions. Zinc and vitamin C supplements tend to fly off the shelves come cold and flu season. Aside from also getting adequate sleep, participating in physical activity and eating a healthy diet, there are other specific nutrients that can also give your immune system a boost.
Vitamin D is well-known for its role in bone health, calcium absorption and helping keep the parathyroid gland working properly. However, over the past decade there has been more research supporting its role in the immune system, too.
Vitamin D is known as the "sunshine" vitamin because of the body's ability to produce vitamin D when the sun's ultraviolet (UV) rays shine on the skin. However, the further you live from the equator, the less your body is able to produce vitamin D from sunlight, especially during the winter months.
This is why it's important to get vitamin D from foods or supplements. Vitamin D is naturally found in few foods, making it difficult to take in the recommended amount of daily vitamin D from foods alone.
Sometimes supplementation is necessary to have adequate vitamin D levels but always talk with your doctor before taking any supplement. If you do take a vitamin D supplement, taking it with a meal or snack containing some fat can help increase absorption, since it is a fat-soluble vitamin.
If you're looking to get your vitamin D without supplements, there are foods that contain vitamin D, either naturally or thanks to fortification. By including these foods in your diet frequently, you should be able to help increase your vitamin D level, give your immune system a boost and hopefully help you ward off any sickness that might come your way this winter.
Fatty fish
Fatty fish, such as trout, salmon, tuna, mackerel and fish liver oils are among the best sources of vitamin D. Since these fish also contain heart-healthy omega-3 fats, your body absorbs a good amount of the fat-soluble vitamin D.
Even though they are called fatty fish, they are considered a lean protein source due to the number of nutrients in them. This includes omega-3 fats and vitamin D, as well as vitamin B12, riboflavin, iron, zinc, magnesium and phosphorus.
Instead of deep frying, enjoy your fish grilled, baked or steamed. Try some of these fish recipes to help you get your vitamin D:
Egg yolks
If you eat eggs but skip out on the yolk, then you're missing out on a host of nutrients. The majority of vitamins and minerals in eggs are found in the yolk. This not only includes vitamin D, but also choline, vitamins A, E, K, B12, riboflavin, folate, phosphorus, iodine and selenium.
If you're concerned about your cholesterol level, recent research suggests that dietary cholesterol doesn't have as much of an effect on your blood cholesterol levels as once thought. Rather, the types and amounts of fat you eat play a bigger role.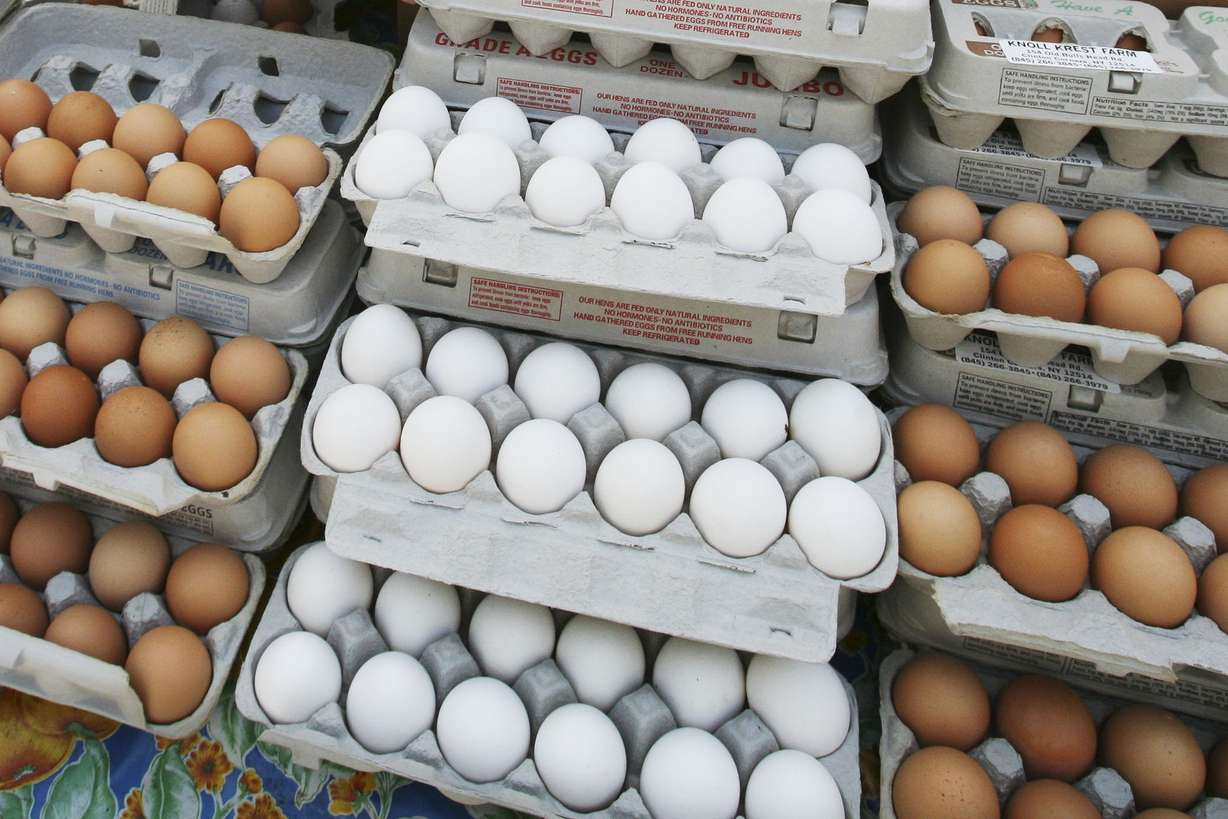 Whether you enjoy them scrambled, boiled, over easy or poached, it's OK to eat eggs in the morning (or any time of the day). Here are a few "egg-cellent" recipes to get you started:
UV-treated mushrooms
Mushrooms have the unique ability to increase their vitamin D content when exposed to UV light. However, not all commercially grown mushrooms contain vitamin D, so it's important to check the nutrition facts label for the amount per serving of the sunshine vitamin.
Vitamin D aside, mushrooms are an excellent addition to any diet because they provide many beneficial nutrients. In addition to vitamin D, they contain B vitamins, selenium, copper, potassium, fiber and complex carbohydrates.
Cook up some mushrooms with these recipes:
Fortified milk
Cow's milk began to be fortified with vitamin D in the 1930s. This was done to help reduce the incidence of rickets, which is a childhood bone disorder that can cause weak and soft bones.
Cow's milk is still fortified with vitamin D today, and most soy milks and many other non-dairy milk alternatives on the market are as well. Be sure to check the nutrition facts label to see if vitamin D has been added or not.
Enjoy milk in your morning cereal, smoothie or simply in a glass alongside your meal. If you're looking for some new and delicious ways to enjoy milk, give these recipes a try:
Fortified cereals
Many cereals at the grocery store today are fortified with several vitamins and minerals, including vitamin D. Cereals such as Kellogg's Special K, Chex and Cheerios are fortified with vitamin D.
Simply because a cereal is fortified with vitamins and minerals doesn't mean it's healthy, though. Breakfast cereals are notorious for containing high amounts of added sugars. While it's fine every once in a while to eat your favorites — such as Froot Loops or Cocoa Puffs — it's best to choose other cereals that are lower in added sugars more often.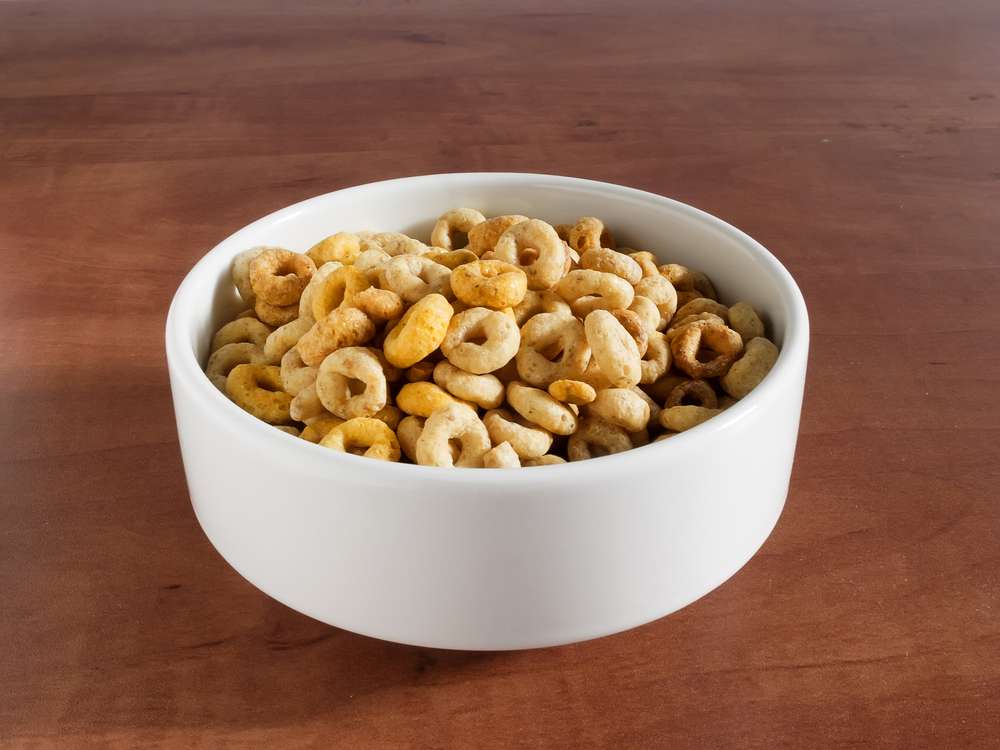 Fortified orange juice
Similar to milk and cereal, you can find orange juice that has been fortified with additional vitamins and minerals. For example, just 8 ounces of fortified orange juice is enough to give you 15% of your recommended daily intake of vitamin D.
Many orange juices that are fortified with vitamin D are fortified with calcium, too. Orange juice is also a great source of other vitamins and minerals, such as vitamin C, which can also help boost your immune system.
Sip your OJ in the morning or get creative with it in these recipes:
---
---
Editor's Note: Anything in this article is for informational purposes only. The content is not intended, nor should it be interpreted, to be a substitute for professional medical advice, diagnosis, or treatment. Always seek the advice of your physician or other qualified health provider with any questions you may have regarding a medical condition; Any opinions, statements, services, offers, or other information or content expressed or made available are those of the respective author(s) or distributor(s) and not of KSL. KSL does not endorse nor is it responsible for the accuracy or reliability of any opinion, information, or statement made in this article. KSL expressly disclaims all liability in respect to actions taken or not taken based on the content of this article.
×
Related Stories