Estimated read time: 3-4 minutes
NEW YORK — After an unprecedented 18-month shutdown, Broadway is back.
Several Utahns flocked to New York City as the famed Broadway shows reopened earlier this month.
No one is happier about the reopening than Thayne Jasperson, who has been out of his job in the smash hit "Hamilton" since the coronavirus pandemic forced Broadway to shut down for the longest period in its history.
Jasperson said he'll never forget the night of Sept. 14 — when "Hamilton" played to an audience for the first time since March 2020. The crowd gave extended standing ovations after every song.
"It was magical — that audience was on fire," Jasperson said. "It was amazing especially after a year of missing that, being away from that, not knowing when it would come back. It was something out of a dream."
Sandy resident Missy Johnson spent a whirlwind 48 hours in New York City that week to welcome back Broadway. In just two days she saw "Hadestown," "Waitress" and "Hamilton."
The 18-month shutdown was especially long for Johnson, who has seen over 150 Broadway shows in her days.
"I have been to a lot of shows, but I don't think the applause has ever felt so loud or passionate or encouraging," Johnson said about the reopening. "You could tell everyone was simply just overjoyed to be back in that space together, living a shared experience the way only live theater can. Every song that was sung seemed to have just a little extra passion and joy. Every standing ovation seemed to represent more than applauding the talented performers, but also the joy we all had at being back in a theater together. I still get chills thinking about it."
West Jordan resident Rachel Jenkins was initially a little unsure about returning to New York City amid the pandemic. She lived in the Big Apple for nearly four years and had moved back home to Utah after the city shut down.
But the Broadway fan couldn't wait any longer to see a show, especially when one of her favorite musicians, Sara Bareilles, was leading up the cast of "Waitress."
Jenkins remembers walking in Times Square when there were only 10 people in a five-block radius during the shutdown.
"Seeing the city back to its vibrant self was so heartwarming," Jenkins said. "It felt like home again. Broadway is back."
She said she was surprised how seamless the security process was at the show — "I was expecting it to be a lot crazier."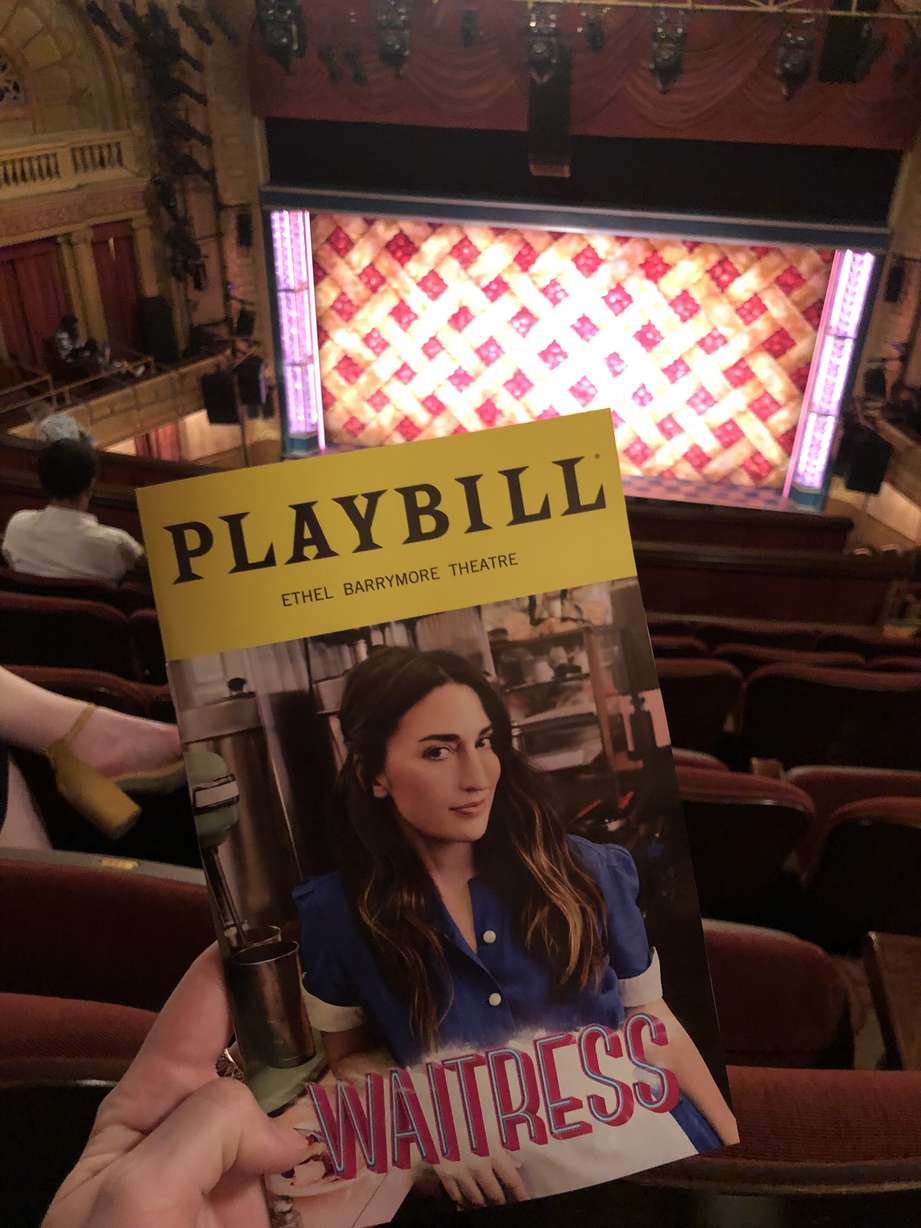 To see a Broadway show, attendees must show proof of vaccination (for ages 12+) or a negative COVID-19 test. Masks are also required to be worn in the theaters at all times.
To protect the actors, the traditional stage door experience after the show has been temporarily canceled.
"I was sad to miss out on stage door — I have over 20 playbills signed by at least one member of the cast I saw, but I really appreciate the fact that they're putting safety first by not doing it," Jenkins said.
The new security protocols have definitely created a different experience for Jasperson. He must wear a mask anytime he's not on stage singing or dancing, and he must take a COVID-19 test every other day. He calls it "the new normal."
Not greeting fans outside at the stage door after every show has been hard, he said.
"It makes me feel bad because I know people are excited about that and they want to connect with us," Jasperson said. "I still try however I can."
But the protocols have all been worth it, he said.
"Everyone has been waiting anxiously to get into the theater, and into the seats to watch live theater on stage," Jasperson said. "It was really electric and beautiful to have everyone out there viewing with wide eye and open hearts. It was incredible."
---
×
Photos