Estimated read time: 3-4 minutes
This archived news story is available only for your personal, non-commercial use. Information in the story may be outdated or superseded by additional information. Reading or replaying the story in its archived form does not constitute a republication of the story.
MOOSE, Wyoming — Groups of volunteer hunters were allowed to descend into Grand Teton National Park beginning Wednesday to hunt mountain goats that park officials say pose issues for the Rocky Mountain bighorn sheep within the Teton Range.
Over the next month, more than 20 groups of hunters — ranging from two to six hunters per group — will comb through parts of the national park in an attempt to reduce the number of mountain goats in the area. Weather permitting, the hunt will conclude on Oct. 25, according to a news release from the park published Tuesday.
The mountain goats, park biologists say, were originally introduced to the Snake River Range in Idaho before they started to travel east into Wyoming and into Grand Teton National Park. They have the potential to carry bacterial diseases that are lethal to the native bighorn sheep population in the region, according to the park.
"The goal is to eradicate nonnative mountain goats within the boundaries of Grand Teton National Park as quickly as possible," park officials said in a question-and-answer forum about the program. "Without intervention, nonnative mountain goats could transmit pathogens to or displace native Teton bighorn sheep on very limited winter range and optimal summer habitat."
The National Park Service first started removing the invasive mountain goats in February 2020. The agency authorized a contractor that killed 36 goats using "aerial-based lethal removal methods" that were approved from a multi-year management plan aimed to protect the vulnerable population of Rocky Mountain bighorn sheep.
This is the second straight year that park biologists have turned to volunteer hunters to help with the nonnative mountain goat problem, which is also approved under the management plan. Over 100 volunteer hunters participated in the program last fall, where they killed another 43 goats.
It's estimated that there are still about 50 nonnative mountain goats in the park compared to about 125 native bighorn sheep. Grand Teton National Park officials explain that there are nonlethal removal plans also approved under the management plan such as capture and relocation; however, those haven't been implemented because of the historically low success rates and cost.
That's why they've turned to hunters, which is something that the 2019 John D. Dingell, Jr. Conservation, Management and Recreation Act authorizes. The act permits "qualified volunteer hunters" who are considered National Park Service employees throughout the duration of a specific hunt.
All meat from approved hunts goes to "Indian tribes, qualified volunteers, food banks and other organizations that work to address hunger, in accordance with applicable health guidelines and such terms and conditions as the secretary may require," according to the National Park Service.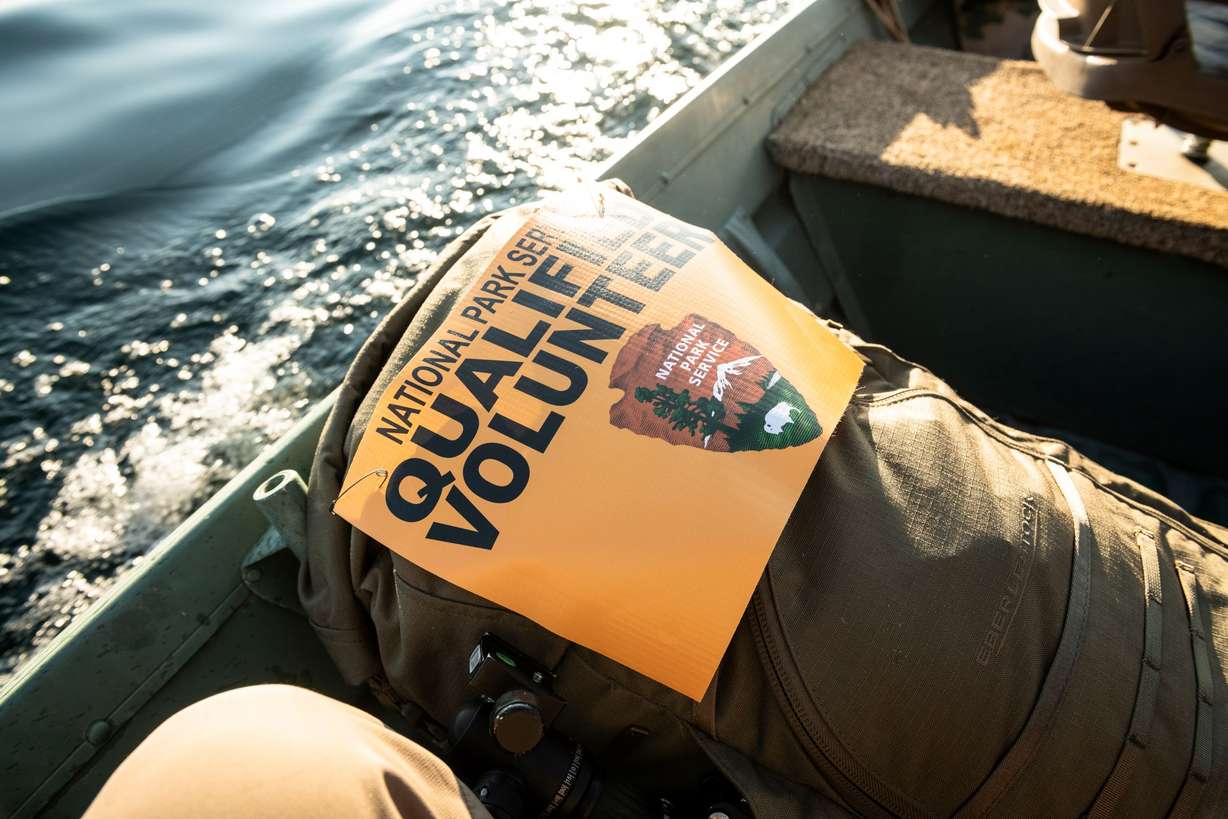 According to Grand Teton National Park, permits are granted to U.S. citizens who are at least 18 years old who don't have any active warrants or past wildlife violations. They must also have a state-issued hunter safety card and prove they are physically fit to hike in the steep terrain where mountain goats are traditionally found and also pass a firearm proficiency evaluation.
Officials said that they only recruited from last year's participants this year. The hunters will be assigned one of the five geographic zones mapped by park biologists. Those within the program are given an orange bib on their back or pack as well as an orange or pink hat or other exterior garment. Park officials said the volunteer hunters may also be in camouflage clothing carrying rifles.
The hunt over the next month won't result in any closures. Park rangers advise that anyone visiting Grand Teton National Park may see these volunteer hunters, may hear gunshots or even see volunteers packing out portions of mountain goats while at the park.
×
Most recent Outdoors stories