Estimated read time: 5-6 minutes
This archived news story is available only for your personal, non-commercial use. Information in the story may be outdated or superseded by additional information. Reading or replaying the story in its archived form does not constitute a republication of the story.
SALT LAKE CITY — Four years ago, Edith Mölstad was a perfectly healthy 7-year-old Swedish girl who loved school and her friends. Then she suddenly developed a severe, rare form of epilepsy.
Back in 2017, Edith was only two weeks into the school year when her father got a call from her teacher saying that Edith was sick and had a fever.
For a couple of days she had flu-like symptoms, but it seemed like she was getting better. She slept in bed with her mother, and in the morning Edith wouldn't wake up.
Mathina Mölstad yelled for her husband, and he ran in to find Edith covered in sweat, shaking, with blood around her mouth. She was having back-to-back seizures and was in status epilepticus, meaning she remained unconscious. She would not wake up for another month.
"That was the starting point for us on this quite horrible journey," father Carl Mölstad told reporters during a virtual press conference Monday.
Now, after years of medication and hospitalization, a surgical team at Primary Children's Hospital in Salt Lake City has implanted a device in her brain to help prevent the seizures and get her life back. She became the first child in Sweden and in Europe to have this kind of implant.
Over the next few weeks after she'd been unconscious, Edith was in an intensive care unit at a university clinic in the south of Sweden where she got the diagnosis of an extremely rare form of epilepsy called febrile infection-related epilepsy syndrome or FIRES. This condition usually occurs in schoolchildren who are previously healthy and then develop a minor infection followed by the onset of severe, recurrent seizures. After this initial onset, the children have chronic epilepsy for the rest of their lives.
One in 10 children with this condition die from complications during status epilepticus. Two-thirds of surviving children have varying degrees of developmental disability.
Edith was not responding to the medication and the doctors couldn't make the seizures stop. Her fever wouldn't break.
"A couple times we almost lost her," her father recalled.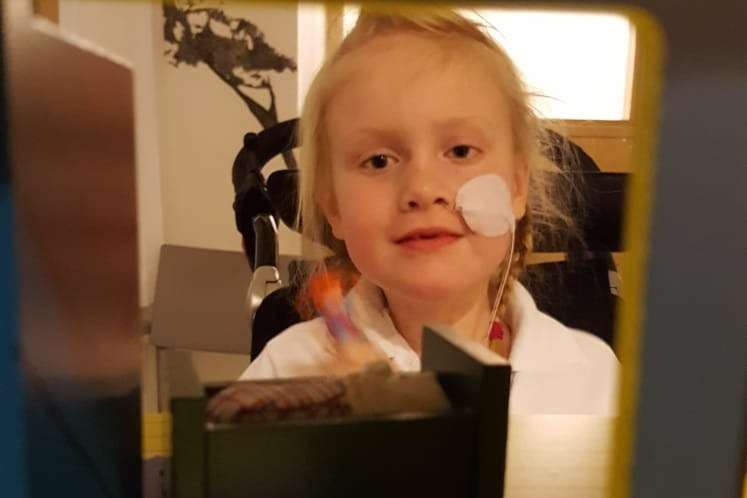 After she was finally able to regain consciousness, she has still had frequent seizures that will knock her out and affect her cognition, mood and well-being. Her family tried diets, medicine, injections — everything the Swedish health care system had to offer — but her epilepsy didn't improve. She wasn't able to do the things she loved, like ride her bike to her friends' houses or play soccer. Her life is divided up between before the illness and after the illness.
"It's been a struggle ever since. Swedish doctors saved our daughter's life, but she hasn't been able to get her life back," Carl Mölstad said. He said it was like she was at the bottom of a well and would pull herself all the way to the top only to have the seizures pull her back down again.
Mathina Mölstad decided to do her own research and buried herself in medical literature.
"You see your daughter is suffering really badly and literally slipping away each day. It's an enormous feeling of powerlessness. It's just too horrible to accept," she said.
Mathina Mölstad learned of a new technique called responsive neurostimulation, a breakthrough surgical technique used to treat seizures that can't be controlled by medication. The patient undergoes brain surgery during which a neurostimulator is placed within the skull and connected to electrodes on the surface of the brain to monitor local brain activity signals. It uses an algorithm to detect when a seizure is going to occur and then sends a small amount of electrical current to stop it before it starts.
The treatment is FDA-approved in adults has been around for over 10 years and around 250 devices have been implanted, according to Dr. Robert Bollo, a pediatric neurosurgeon at University Utah Health and Intermountain Primary Children's Hospital.
Mathina Mölstad came across a podcast featuring Bollo and one of his colleagues, and she loved his approach regarding the technique and decided she wanted this for her daughter. The only problem: It can only be done in the United States. She wrote letters to the American centers and heard back from Bollo. His letter stood out, she said, because the letter was written "using both his heart and his brain."
That was two years ago. Bollo and the Mölstads have been communicating ever since. Despite their best efforts, the Swedish health care system would not cover the care despite usually covering treatments that are not available in Sweden, because administrators considered it too experimental. That also meant that Edith's surgery would not be covered by insurance and the Mölstads have to pay out of pocket.
So, Carl Mölstad started a blog to document the experience and hopefully help raise funds for his daughter's treatment.
"We're quite private people. I hadn't used social media before. I hadn't even read a blog," he said.
But he found that breaking the stigma that comes with epilepsy and writing out all that they had been through really helped him process it all. They have managed to collect 2,000 euros in funding through GoFundMe and connect with other families who have similar experiences.
In June 2021, Edith was able to get the surgery. She is the first child in Sweden and in Europe as a whole to have this treatment.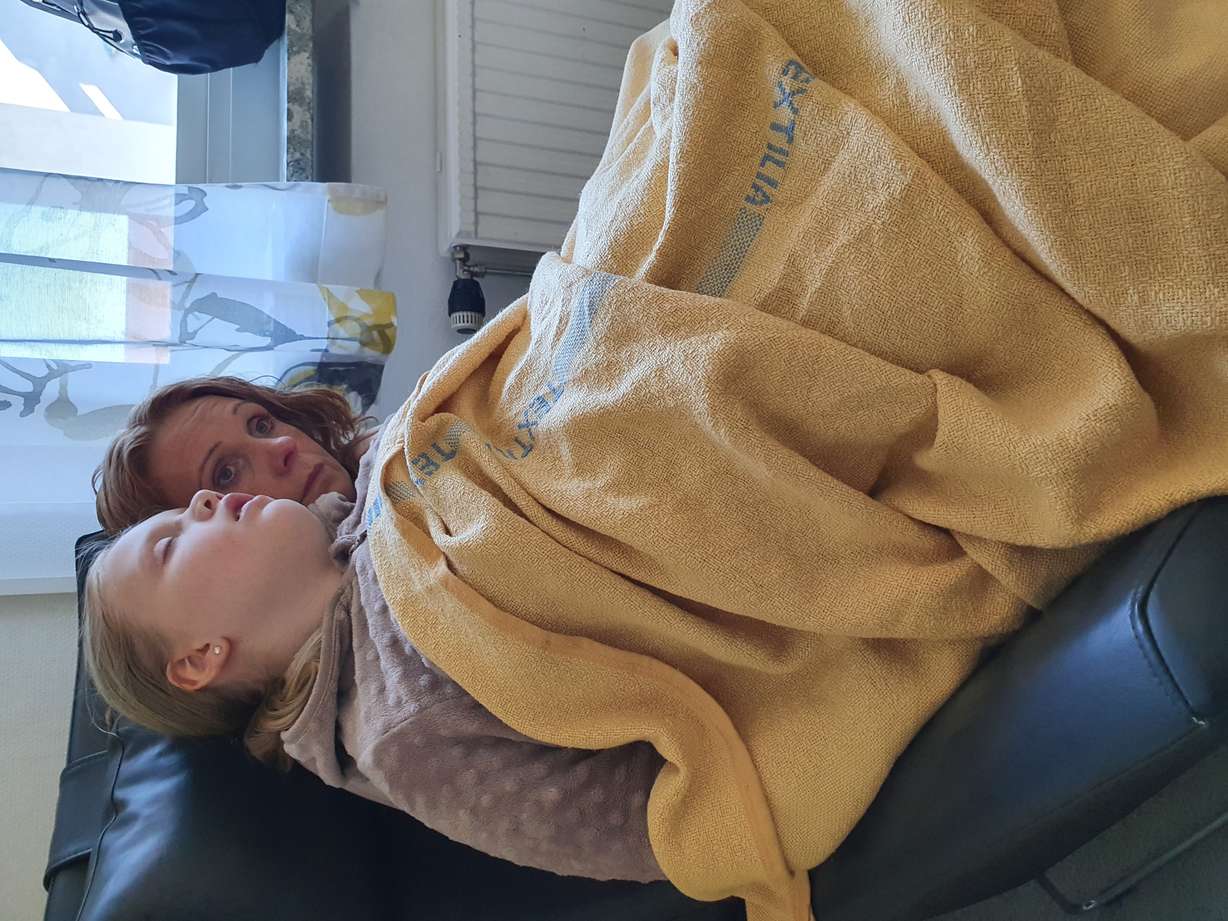 Now, the Mölstads, minus their youngest child, sit in the interview wearing black shirts with white lettering: "I'm a FIRESfighter." Edith snuggles into her mother's shoulder, unable to participate in the interview because she doesn't speak English. She will turn 11 in two days, far from her Swedish home.
They don't know the final bill, but they have had to pay over $100,000 so far.
Edith will have to have the device adjusted every three months for about two years, and she will have to travel to Utah every time to have it done, dealing with travel regulations with the pandemic, time differences and the adjusted times for medications.
So far the family hasn't seen much improvement. Edith still spends most of her time on the couch with her iPad, watching the other children play through the window. But now her family sits with the hope that this treatment will give her the ability to live, not just survive.
×
Photos
Most recent Utah stories