Estimated read time: 4-5 minutes
This archived news story is available only for your personal, non-commercial use. Information in the story may be outdated or superseded by additional information. Reading or replaying the story in its archived form does not constitute a republication of the story.
Editor's note: This article is a part of a series reviewing Utah and U.S. history for KSL.com's Historic section._
PEOA, Summit County — As Utah's reservoir levels have dropped this year, there have been some interesting discoveries in areas that have been covered by water.
Glen Canyon has reappeared as a result of declining Lake Powell levels in southern Utah. In northern Utah, several old cars were discovered at the bottom of Hyrum Reservoir.
But what about remnants of a ghost town?
That's exactly what's happened at Rockport Reservoir this summer as its water levels have now fallen to just a quarter of its total capacity. As the reservoir, which was constructed in the 1950s, has dropped in water volume, pieces of an old town that once existed between Park City and Coalville are visible again.
"It was really interesting to be standing at an overlook for the reservoir and to see faint traces of foundations of old homes and a road all below where the water would normally be," said Devon Dewey, a Utah drone aficionado who recently captured images of the ghost town.
"The whole area is pretty flat and uniform, so even though the foundations are old and mostly gone, you can still see them clearly if you know where to look," he added. "Using a drone to get a higher perspective helped to see where structures once stood over 70 years ago."
The town of Rockport was first settled by European-American settlers in 1860, according to a history of the town compiled by Utah State Parks. The settlement went through a couple of other names early on, including Crandall and Enoch City. But many of the settlers fled north to Wanship, a settlement north of present-day Rockport Reservoir, in 1866 as a result of the Black Hawk War.
Park historians wrote that settlers returned to the area in 1867 and built a large wall to prevent any future battles. At that point, it was renamed Rock Fort — and when the war ended in the 1870s and the wall was taken down, they reused the wall materials for different structures and renamed it Rockport.
The town was never very large, with its population possibly topping out at 200 over the next several decades. Park historians said there were about 27 families still living in the area when the federal government circled the area for its Wanship Dam project in the early 1950s.
The dam itself was approved in 1952 along with improvements to Pineview Reservoir, a new canal and an aqueduct in northern Utah, the Davis County Clipper reported at the time. They called it the "first step on a major reclamation project in Utah" since the Deer Creek Reservoir was approved in the 1930s.
After the federal government purchased the land that year, some of the buildings were removed so they could be preserved for history. Those include the Rockport Coop and the Rockport School House, which were moved to Pioneer Village at Lagoon Amusement Park, according to state park historians. An old town chapel was also moved to the Rockport State Park campgrounds.
By 1957, everything else was submerged by the 156-foot tall and 2,010-foot wide dam. Utah State Parks says the reservoir lake has a total capacity of 62,100 acre-feet with a surface area of 1,080 acres. The Bureau of Reclamation still owns the reservoir but contracted Utah State Parks to manage it, leading to the creation of Rockport State Park in 1966.
All these years later, tracings of that town have reappeared as a result of Utah's drought, which has severely impacted Rockport Reservoir as well as other large reservoirs in the state.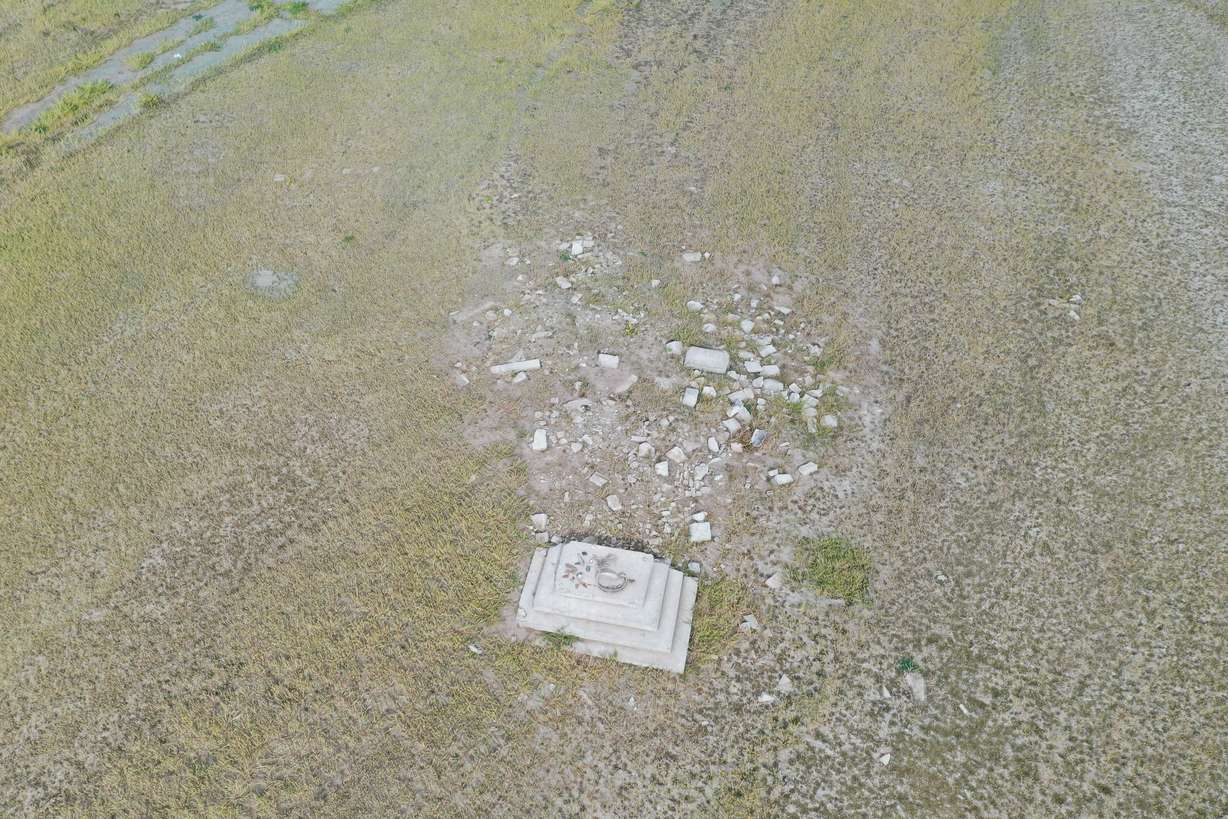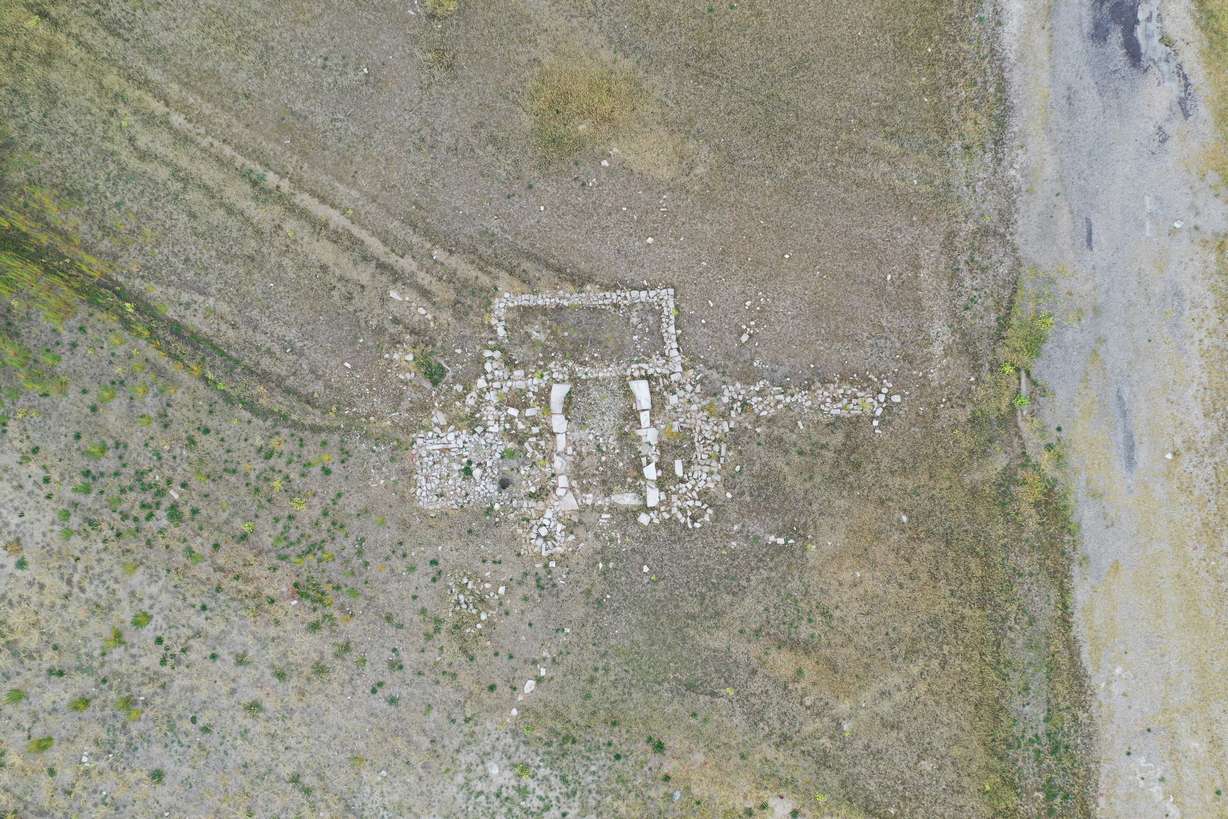 The Utah Department of Natural Resources lists Rockport as currently at 26% capacity and park officials closed the main boat ramp this summer because of the low levels. Only small boats and personal watercraft are currently allowed to launch, although officials advise people to do so "at your own risk."
Even though water levels have declined, the ground may be muddy from years of being underwater so it's best to check out the tracings of an old ghost town from above. Park officials at Yuba State Park, in central Utah, reminded people last month about the dangers of walking or driving on dried reservoir areas after a truck got stuck in the mud there.
×
Photos
Most recent Historic stories