PIOCHE, Nev. — A high school senior in rural Nevada is sharing a message of hope and light during National Suicide Prevention Week after losing her best friend to suicide in 2018.
Suicide is the leading cause of death for Utah teens, ages 11 to 17.
Whether your child is experiencing those feelings of hopelessness or despair, or interacting with peers who are, it's vital they're equipped to handle those discussions.
Wylee Mitchell, 17, competes in rodeo and barrel racing. She's placed at nationals and ran at the Great American Million Dollar race. She loves interacting with her horses.
"The bond that I have with each and every one of my horses, being able to really connect with them," she said.
It's been a passion of hers since she was a little girl.
"My mom's made all my rodeo shirts since the time I was seven years old," she said.
Mitchell lives in Pioche, Nevada, a small town not far from St. George.
Her recent success in rodeo allowed her to invest money into something else she's become very passionate about — suicide prevention awareness.
She lost her best friend to suicide in 2018.
"During the last year and a half of his life is when me and him got to be super close," said Mitchell.
They bonded over shared experiences they'd each had in their past.
"He was one of my best friends, and I will always consider him that," she said.
Her grief was overwhelming.
"I took it really, really hard. I mean, just that loss, that sadness," she described.
Those feelings even turned into guilt.
"The why — why couldn't I have done more?" she remembers feeling.
Eventually, Mitchell decided to channel her frustration elsewhere.
"I realized that my anger and my hurt wasn't doing me anything but bringing me down and making myself miserable and the people around me," she said. "I thought I had to channel that anger somewhere else, and that's really how these shirts and that idea got started."
She bought equipment to print and make T-shirts with one central message: "To help other people see the light, to promote life, and show that there's so much worth living for."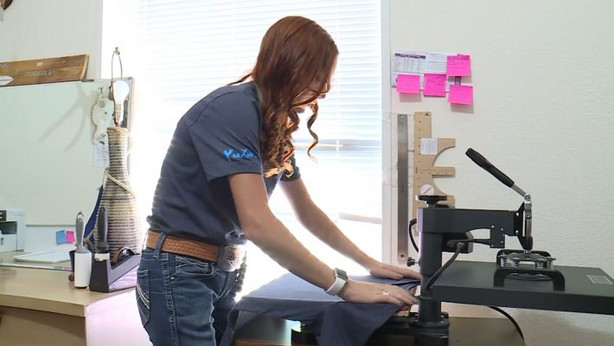 She uses the semicolon as the main symbol on her shirts and the phrase "Y Stop Now" to inspire others.
"The semicolon is used when the author could have chosen to end the sentence. But he keeps writing, he kept going with the story," she explained. "The semicolon symbolizes hope; it shows your story isn't over yet."
"Maybe if I can help somebody else, we can get through this. Maybe I can help somebody else see the light," she thought.
Dr. Kristin Francis with the Huntsman Mental Health Institute said loss for teenagers is particularly devastating.
"Those are big feelings, and they don't have the tools necessarily to process all of that grief," she said. "Their whole job is figuring out their identity and they're full of new feelings, and they don't have the emotional regulation skills that adults have that comes later in life."
Francis said teenagers often lack what she calls "distress tolerance," or "the ability to handle really tough feelings, without hurting yourself or other people."
She said it's natural for them to turn to their peers for support.
"They often have to turn to each other, not feeling that their parents or that the adults around them can necessarily understand what they're going through," she said. "That's where they get their information, that's who they want to be with, that's who they turn to and that's normal."
That's why she urged young people to follow Mitchell's lead by staying educated and aware of the signs and symptoms of mental illness, and then to share that accurate information with their friends.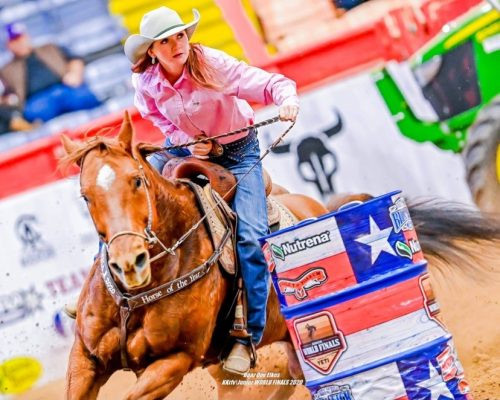 "There's really good tips and techniques out there about what to do in the moment when you're overwhelmed by big feelings," Francis said. "Share that tip with their friends — that's a really helpful way for them to all get through these hard feelings together."
Francis said many people feel a sense of confusion and disbelief when someone dies by suicide, "and a lot of guilt, and wondering what they could have done to help someone so that that wasn't the option they chose."
But she made it clear that no friend or family member of a loved one who ends their life should blame themselves.
"If you're the friend of a person who died by suicide, it's in no way your fault," she said. "Death by suicide is a very complex event. It's really hard to understand, even for professionals."
Francis told parents to communicate with their children.
"Keep your kids talking. Keep talking to your kids," she said. "Parents are constantly saying, 'My kids are pushing me away and my kids don't want to talk,' and I say, 'Just keep at it. Be present, show up, bring snacks.'"
She reminded both parents and teenagers, there is hope.
"These are treatable conditions, and people get better and people go on to do amazing things," Francis encouraged. "We have therapies for this, we have medications for this. This is not something that you're going to be struggling with for the rest of your life."
Francis reminded parents that teens are adaptable and resilient.
"They find the goodness and that's a really neat thing about young people in general," she said.
Mitchell said she wishes her best friend could have seen beyond the difficult days he was then facing.
"I wish he knew how many people's hearts that he touched (and) how many people loved him," she said. "Every time you walked into the room, it was so hard not to smile because he was always saying something funny."
Now, she's on a mission to help others find the light.
"Everyone's here for a reason. Your story is just getting started," said Mitchell.
Mitchell is donating five dollars for every shirt sold to the Suicide Awareness Foundation to help spread the message.
She has a goal of selling 100 shirts, which can be found here.
Suicide prevention resources
If you or someone you know is struggling with thoughts of suicide, call the suicide prevention hotline at 1-800-273-TALK.
Crisis Hotlines
Utah County Crisis Line: 801-691-5433
Salt Lake County/UNI Crisis Line: 801-587-3000
Wasatch Mental Health Crisis Line: 801-373-7393
National Suicide Prevention Lifeline: 1-800-273-TALK (8255)
Trevor Project Hotline for LGBTQ teens: 1-866-488-7386
Online resources
What to do if you see warning signs of suicide
Do not leave the person alone
Remove any firearms, alcohol, drugs or sharp objects that could be used in a suicide attempt
Call the U.S. National Suicide Prevention Lifeline at 800-273-TALK (8255)
Take the person to an emergency room or seek help from a medical or mental health professional
Information from the American Foundation for Suicide Prevention.
×
Photos
Related Stories