Estimated read time: 2-3 minutes
This archived news story is available only for your personal, non-commercial use. Information in the story may be outdated or superseded by additional information. Reading or replaying the story in its archived form does not constitute a republication of the story.
SALT LAKE CITY — Construction on Utah's newest state park is expected to begin next year, and a second new state park is also being developed, officials said.
Utahraptor State Park and Lost Creek State Park were both designated earlier this year by the Utah Legislature.
Utahraptor State Park will protect the Dalton Wells area about 15 miles northwest of Moab where its namesake dinosaur fossil was discovered. Lost Creek is planned for an area near Croydon in Morgan County and is already a popular recreation site for paddlecraft and fishing, according to Utah State Parks.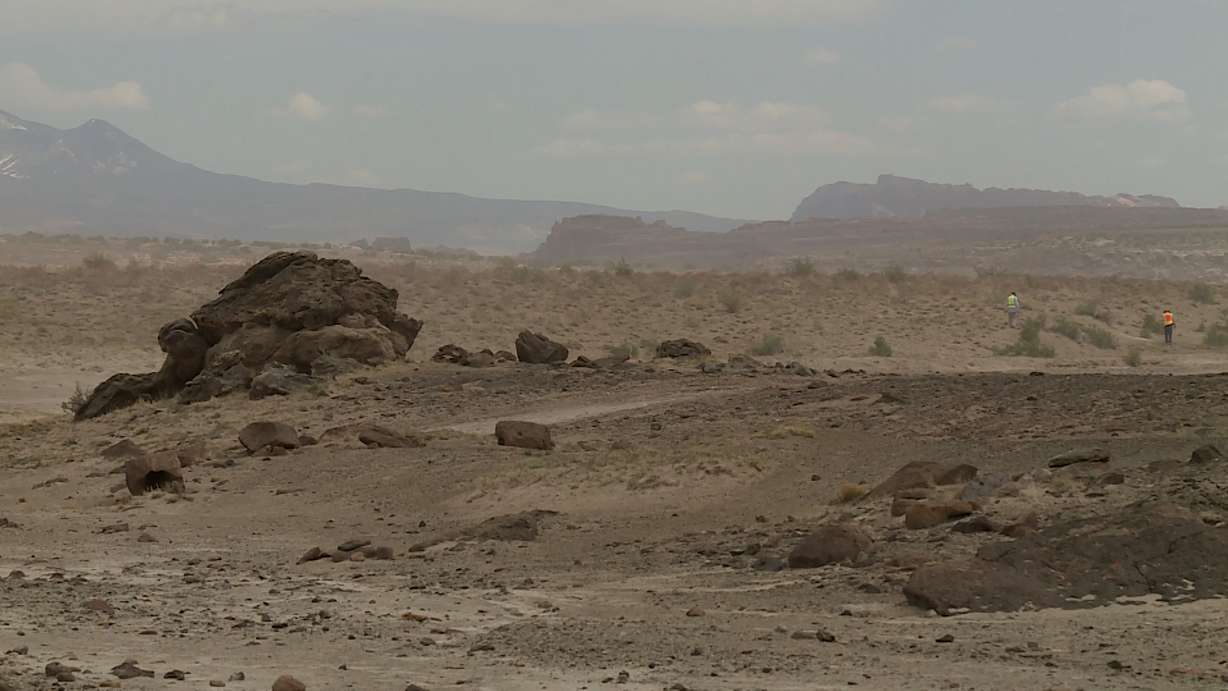 The Legislature designated $120 million this year for Utah State Parks development projects, including $36.5 million for the two new parks. The remaining $83 million will go toward development and expansion at other parks.
"This money is going directly to work," Utah State Parks Director Jeff Rasmussen said in a statement. "The creation of these two new state parks, along with our expansion and improvement projects, directly benefit communities and economies across Utah."
Construction for Utahraptor State Park is scheduled to begin next year, and the park is expected to open later that year, according to the statement. Two modern campgrounds will be built at the site, along with restrooms and trailheads for the off-highway vehicle and mountain bike trail systems in the area.
"This will truly be a park that caters to a wide variety of outdoor enthusiasts," Rasmussen said.
The park is expected to be 7,000-8,000 acres.
There is no construction start date yet for Lost Creek State Park, and plans for the site are still in the early stages. But people can expect developments and amenities similar to other state parks in the system, such as at Jordanelle, Rockport, Willard Bay and East Canyon.
Visitation at Utah's state parks increased 33% last year, or over 2.66 million visitors, according to the Utah State Parks news release.
The $83 million designated for projects at existing parks includes $16 million from the state park system's restricted account, which is gathered directly through visitor fees at parks.
"We greatly appreciate the Utah Legislature and Gov. Cox for their trust and support in investing this money wisely in our state parks," Rasmussen said. "This money will benefit all Utahns and our state park visitors."
The expansion projects in the works include a new campground at Antelope Island State Park with 40 partial hookup sites, a new campground at Wasatch Mountain State Park and improvements to the campground, beach and day-use areas at Bear Lake State Park. The expansion efforts are expected to bring about 1,000 new parking spots and 500 new campsites to the state parks system, according to the news release.
"It's not just one park getting these benefits, or even two or three," Rasmussen said. "We are going to be spreading the projects out across Utah so that multiple parks, communities and economies can see the benefits."
×
Photos
Related stories
Most recent Utah stories