Estimated read time: 4-5 minutes
This archived news story is available only for your personal, non-commercial use. Information in the story may be outdated or superseded by additional information. Reading or replaying the story in its archived form does not constitute a republication of the story.
OREM — Intermountain Healthcare has long provided on-site work clinics, and they're now introducing a new approach to family medicine with a focus on preventative care. One Utah Valley family says they've benefitted from this intimate and intentional approach to medicine.
The Larsen family knows how to have fun, but they always keep safety top of mind. "Riding bikes and motorcycles and camping and boating," Megan Larsen described. "And safety and health ... has always been a No. 1 priority for us."
Megan and Ryan Larsen have two young kids, which is one reason they're grateful their family's long had access to an on-site primary care clinic at Ryan's work, U.S. Synthetic.
"They make diamond drill bits for the oil rigs," Megan Larsen said. The Intermountain Healthcare clinic serves about 500 employees and their families right on their campus in partnership with Castell.
"We stop and say hi to dad and have lunch with him after our checkups," Larsen said.
As of five months ago, the U.S. Synthetic Intermountain Healthcare worksite clinic is now the first in Utah to provide a re-imagined primary care model with a focus on prevention and keeping people well.
Dr. Spencer Scoville practices full-time at the clinic. He says this new approach to medicine allows him to think about who is due for preventative care and proactively reach out to patients to see how they're doing. He relies on a robust data platform that ensures caregivers follow up with patients consistently.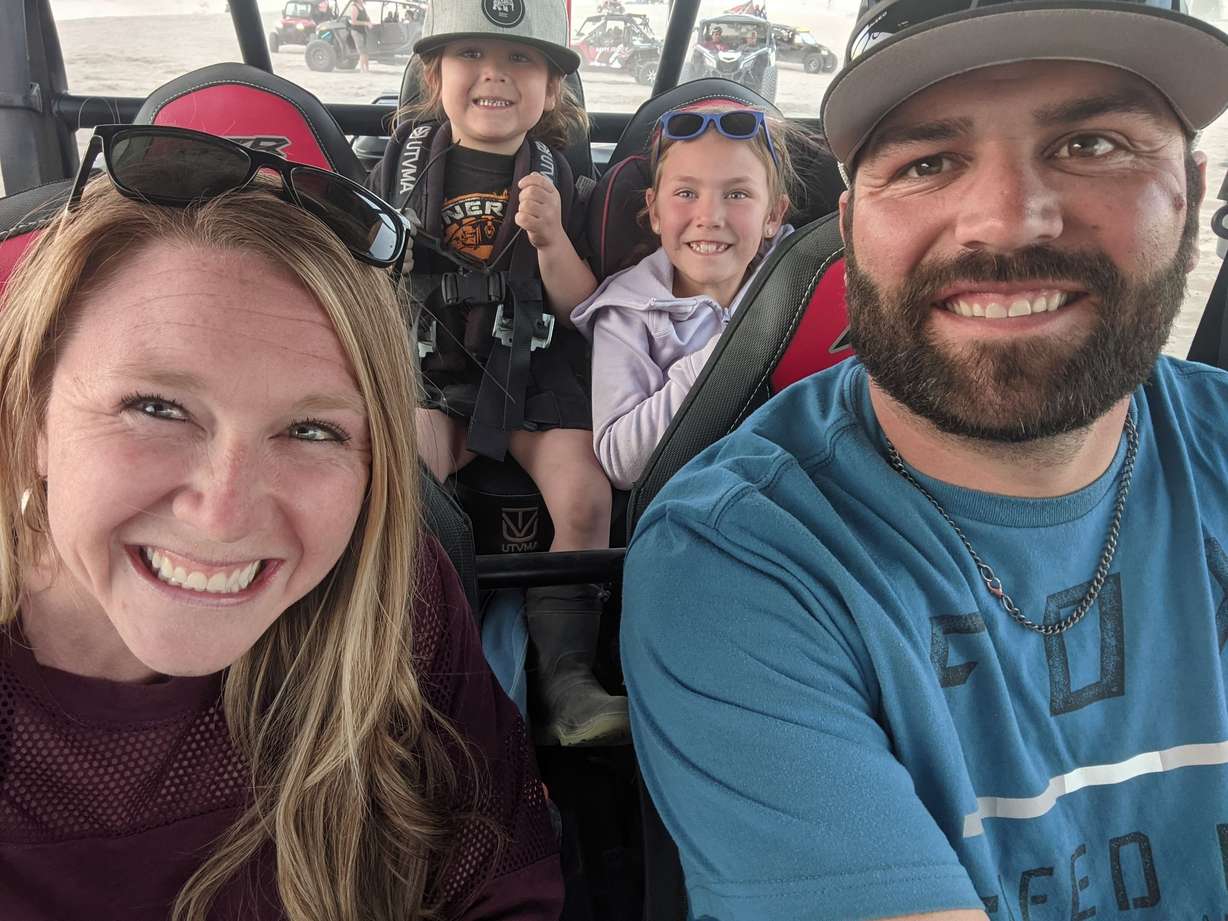 "Looking at lists of patients and seeing, you know, 'Who hasn't been seen? … Are they taking their medications? Are they following up like they need to be,'" Scoville explained. He says this model helps him to identify chronic illnesses like diabetes and high blood pressure early on, before they become a bigger problem.
"If you can treat a hypertensive patient before they've had long-term hypertension, you're going to prevent things like heart attack, stroke," Scoville explained. "There's great evidence that shows that even just a little bit of education can go a long way if we catch it early, where later the benefit is not quite as great."
Since this new model was implemented, patient satisfaction scores improved 15% according to Intermountain and various quality measures for patients' health are also up by five to 15%.
Scoville has seen Paityn and Titan Larsen since they were newborns. "We have used them faithfully for our checkups, wellness exams, vaccinations," Larsen described. "We love Dr. Scoville and it's been good for our family."
He's also helped the family during more serious occasions, like when Ryan Larsen was diagnosed with Bell's Palsy. "His face had started to droop, so he did — he started losing feeling on the one side of his face," Larsen described.
Fortunately, Ryan Larsen received emergency treatment in a timely manner and doesn't have lasting symptoms.
Scoville also helped Ryan when he injured himself on the job. "He literally called after he had already got stitches and was like, 'Hey, cut myself at work today … but they stitched me up. Everything's good,'" Larsen recalled. "It's so nice and reassuring to know that they are right there."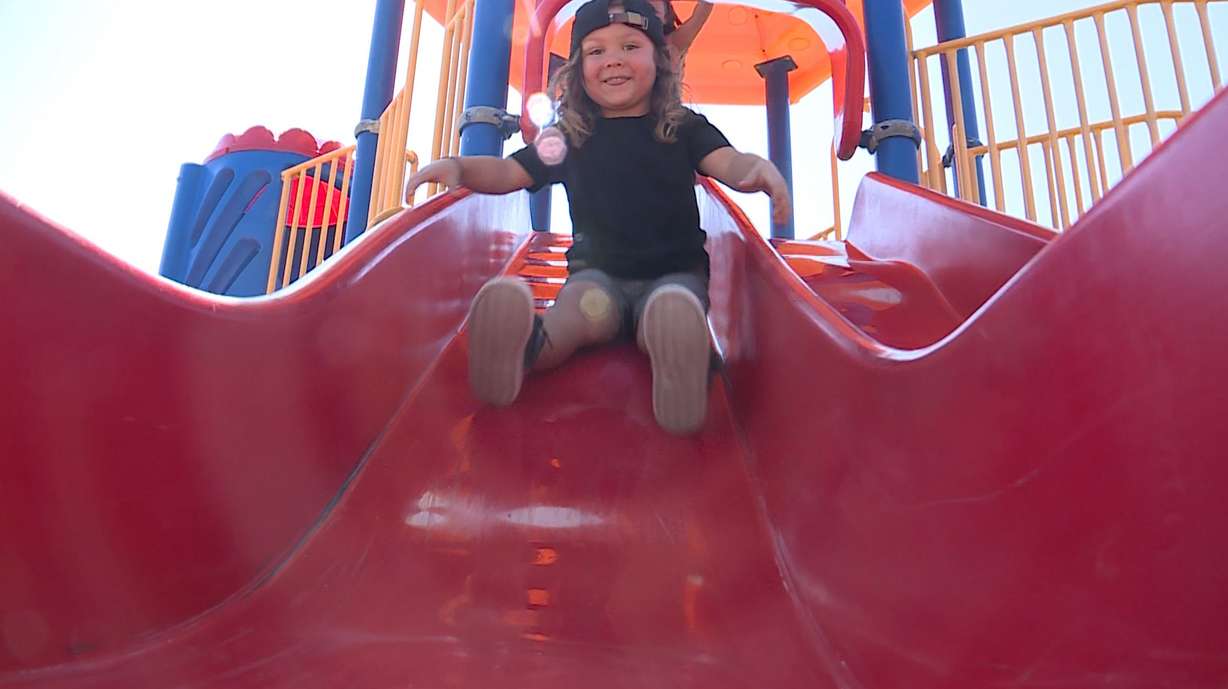 "He'll call, you know, or shoot us a text and just make sure after bigger things have happened, that we're doing OK," Larsen said.
The clinic also provides ease of access for families. "We have always been able to get in, to be honest, within hours," Larsen said.
"They can slip over and be seen on a 15-minute or 30-minute break pretty easily," Scoville said.
Larsen says the best part about going to the U.S. Synthetic clinic, though, is the connection they've found with Scoville.
"(It) has allowed all of us to get to know him, and him to get to know us on a personal level," Larsen said.
"I've been here for nine years, so it's been fun watching kids grow," Scoville said. "They can come in and we can get to know them really well, and hopefully take care of them better because we know them better."
Intermountain says patients who utilize this new prevention-based model of care are less likely to visit the emergency room, be admitted to the hospital, or need outpatient imaging. It's also easier on the wallet. On average members are saving almost $20 per month.
"Preventative care really is where the greatest value in care is," Scoville said. "If we can prevent an ER visit, that's a great cost savings."
×
Photos
Related links
Related stories
Most recent Your Life - Your Health stories