SALT LAKE CITY — Attention! Mother's Day is tomorrow!
That's right, you have less than 24 hours left until the one day a year dedicated to celebrating our moms and how much they've done for us. If you're like me (guilty), you might have forgotten about this holiday until the day before yesterday and are now frantically group messaging your siblings to see if you can collectively figure out what to do for Mom.
Don't worry. I've created a short and sweet gift guide to help you get Mom something awesome.
Here are a few gift ideas for Mother's Day:
NIMBLE: Salon-quality nails at home
What better way to pamper Mom than with manicures for the rest of her life?
Imagine sitting down, putting your hands into a device, and they come out perfectly painted. Sounds cool, right? NIMBLE offers just that.
This is one of the coolest at-home nail salons I've ever seen. With over 20 patent applications and granted patents, it has some of the most innovative technology in the nail industry.
"Nimble utilizes machine vision, high-resolution micro-cameras, and 3D image processing to scan the size, shape, and curvature of each nail. A tiny robotic arm communicates with complex algorithms to seamlessly paint your nails while a warm airflow system simultaneously dries your nails," the product's Kickstarter page explains.
The perfect way to pamper your mom.
A perfect picnic
Now that the weather is beautiful, what better way to tell Mom you love her than with some quality time in nature? Whether you take her to her favorite park, or on her favorite hike, take her to a beautiful place in nature and surprise her with a fancy picnic.
A cool gift you could give her as part of the surprise is the picnic blanket for her to keep forever — specifically, a waterproof, mess-proof, eco-friendly blanket, such as The Kachula.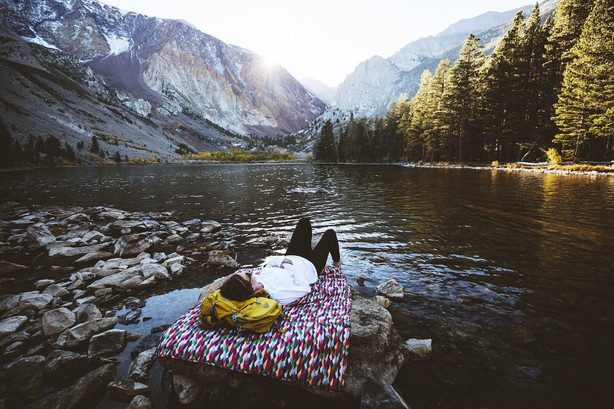 This blanket packs into itself, can be used as a pillow, and is totally waterproof and weatherproof — so even if you spill the picnic all over the blanket, it's no biggy.
Make sure to pack her favorite treats. Homemade sandwiches, maybe some fancy cheese and wine, or you can never go wrong with chocolate.
Her favorite subscription
This is the gift that keeps on giving. Rather than giving her an actual tangible item, what about getting her a year's subscription to one of her favorite services? This could be the gift of entertainment: Netflix or HBO (whichever one you believe in more) or a year of Spotify.
Maybe it's a food subscription, sending her meals each week from yours truly. Check out Blue Apron, Hello Fresh, or Love With Food, to name a few.
A good night's sleep: the Alpha Pillow 2
I think that every mother deserves this one. Give her a gift that will improve her sleep. If she still has young kids or babies that keep her up at night, she will especially appreciate this one.
This pillow, just out on Kickstarter, promises to help improve her sleep. It's got lots of cool features such as carbon-infused memory foam, air cell breathability, aqua gel cooling membrane, and pure silver fibers.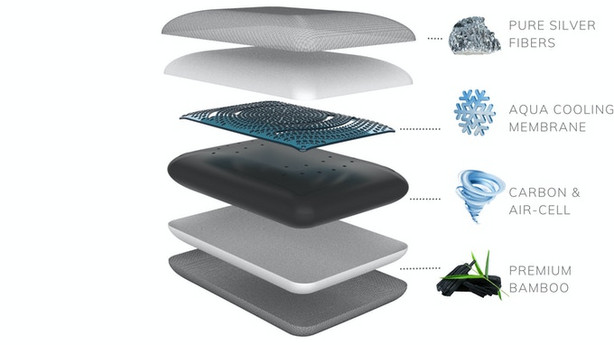 Garden with Mom
What better way to grow a relationship than growing some plants? What a cute idea to bring Mom flowers for Mothers Day, but instead of flowers to put in a vase that will die within a week, you can bring her some flowers to grow in a pot for years.
Want to take it to the next level? Offer to start a garden with her.
Nirvana for her back
This Kickstarter product has been a huge hit, raising over $1.4 million — and for good reason. The Triggerpoint Rocker is like "nirvana for your back," as they say.
The creators claim this cool device will help to relieve back pain, improve posture, align the spine, and increase blood circulation. It's the perfect thing for Mom if she has any kind of back pain.
A hug, a kiss, and a note explaining why you love her
Last but not least, if you don't have time or money to buy Mom something special, you can never go wrong with a special note explaining the reasons why you love her. It's the gifts like these that come from the heart that she will hold near and dear to her forever.
Hope you have a wonderful Mother's Day!
×
Related Stories