SALT LAKE CITY — I don't like Mother's Day.
There, I said it. And I will probably reap what I sow from such a statement. #ABouquetOfDandelions
But I meant it, and I'd say it again and again and again — and I have.
I don't like Mother's Day because it's full of expectations. Just think about it: one day set aside each year to show a mother how much you love and appreciate her is a big deal.
And, I know, you should show mothers love and appreciation throughout the year, and not just on Mother's Day. But that's not my point.
Mother's Day is that one day when my children need to forget about all I've put them through and pretend that I am the best mother in the entire world, while I know and they know that I am far from that. It's a lot to live up to on one day.
In fact, this week I told my 11-year-old daughter to stop acting like an 11-year-old. Oh, and I didn't stop there. In my attempt to apologize for saying that to her, I gave her a hug while simultaneously reiterating my beliefs by telling her that soon she would not have these 11-year-old tendencies, and I was excited for that day.
Talk about sending mixed signals and planting a seed of insecurity at a very tender age.
Yet, I did it just days before that day that she is supposed to give me praise.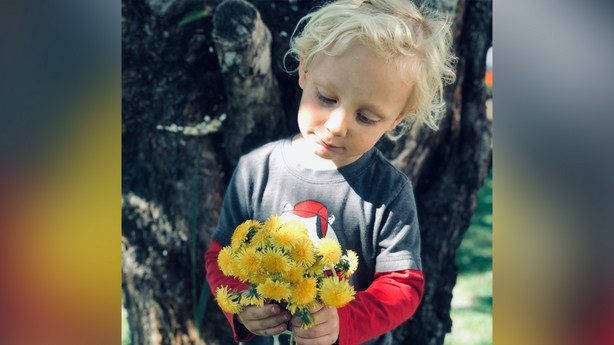 Oh, and I gave my 7-year-old son a botched haircut as I tried to navigate around his many cowlicks. I saw my 2-year-old eat sand from the sandbox that the neighbor's cat thinks is a litter box and did nothing to stop it because I was too busy doing yard work. It's also the hundredth time my son has eaten sand. I figured he'd be fine, and only time will tell. #MyCurrentParentingMotto
Just this week alone I have burned the pancakes, neglected to wash soccer jerseys on time, missed a soccer game, had McDonald's for dinner while saying no to buying candy (again with the mixed messages), and successfully helped my 14-year-old earn a 1.7 out of 10 on a math quiz.
Needless to say, this Mother's Day, I expect nothing and I want nothing for my failed efforts.
But there are years when the days leading up to Mother's Day have been pretty good — as in, I couldn't think of any immediate damage I had caused. Those years, the expectations for the day set aside for mother-filled praise have been heavy on my end.
I'd go to bed with dreams of breakfast in bed, homemade cards and unsolicited "you're the best mom ever" words coming out of my children's grateful mouths. I'd hope for a rosy day where I would reap the benefits of my flawless parenting, and all of my children would be kind and considerate to one another, keep their rooms clean and be perfect little angels.
Those are the years when nothing happens and the day is a total bust, leaving me a bitter and cold mess.
---
I DON'T LIKE MOTHER'S DAY. But guess what? Mother's Day or no Mother's Day, I love being a mother.
---
So, I'll say it again, and this time loud and clear: I DON'T LIKE MOTHER'S DAY.
But guess what? Mother's Day or no Mother's Day, I love being a mother.
I love the trial and error that is every single day of my life, with every single one of my children. I love it so much that sometimes I just can't stand it. And if that's not love, I don't know what is.
I don't need or want a day of praise for doing something that I love that I'm really not very good at. What I need is what every mother needs: a day to be ignored and to relish in a moment of silence to reap what it is I have sowed for that week — be it worthy of praise or of mental anguish of my own doing. Silence. I need silence.
But I'll also take the bouquet of dandelions.
What are your feelings about Mother's Day? Let us know in the comments.
More from Arianne Brown:
×
Photos