Estimated read time: 3-4 minutes
This archived news story is available only for your personal, non-commercial use. Information in the story may be outdated or superseded by additional information. Reading or replaying the story in its archived form does not constitute a republication of the story.
SALT LAKE CITY — A Salt Lake City business closed its doors early on Sunday after a patron refused to wear a mask and threatened to return with a gun after he was asked to leave.
"I didn't take it too seriously at first ... it's such a crazy thing to say to someone," said Stockist employee Josh Edgar. "But then after a minute I thought, 'Wait, maybe he's being serious.'"
The man had gone into the specialty clothing store, located at 875 E. 900 South in Salt Lake's popular 9th and 9th neighborhood, without wearing a mask. When Edgar noticed, he asked the man to put on a mask.
"He immediately started yelling and swearing at us," Edgar said. He said the man told him, "This is my country, I don't have to wear a mask."
"He immediately exploded with rage and fury," said Jack Carrasco, another employee who witnessed the interaction while he was bagging goods for another customer. "Everybody had their eyes on the situation and everybody was extremely uncomfortable."
Edgar ultimately asked the man to leave the store. When the man left, he told Edgar, "I'm going to get my gun and come back and shoot you all."
"It was a bit off-putting, I'm still a bit on edge," Carrasco said.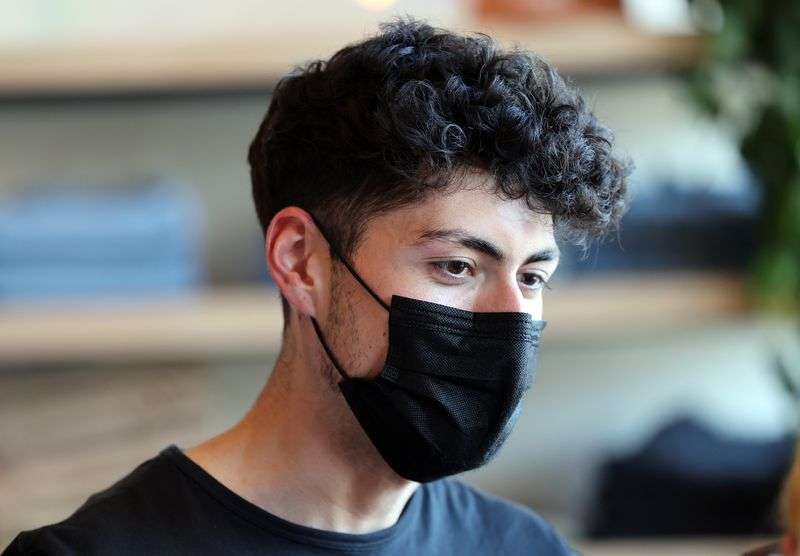 Salt Lake police have been informed about the threat.
Neither of the employees had ever before experienced such disdain from a customer regarding their requirement to wear a mask while shopping. When other customers have come in without a face covering and been asked to use one, they've either pleasantly obliged or acted a little annoyed, but still followed the rules.
Stockist owner Helen Wade, who wasn't at the store when the alleged altercation occurred, said the situation surrounding the ongoing pandemic, along with social and civil unrest in the past year, has been difficult enough for businesses to navigate. Aside from hiring private security, which is likely too costly for her, she said she worries about what to do for the safety of her employees and patrons at the store.
Salt Lake City Mayor Erin Mendenhall extended the city's mask mandate past Saturday's expiration of the statewide mandate, which Wade said is helpful. Businesses around the state are also able to enact mask requirements as they see fit.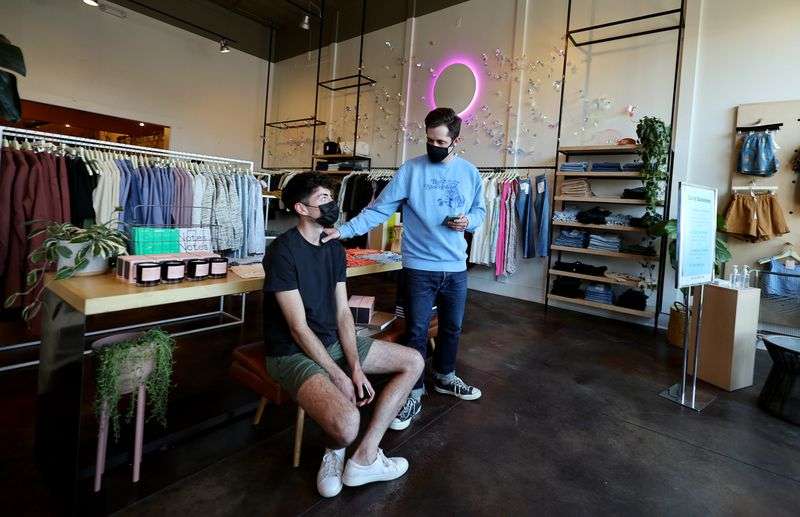 "It gives us one foot to stand on," she said, adding that it wasn't just the store imposing the requirement, but, "everywhere you go, you have to wear a mask."
Having state and local government backing was comforting to the store owner.
"Unfortunately, today this person decided they could do what they want and say what they want and treat us horribly," Wade said. She hopes her employees are able to process what happened and not carry too much anxiety into the coming days and weeks.
"It's definitely something we have to worry about," Carrasco said.
Contributing: Amy Donaldson, Deseret News
×
Photos
Related links
Related stories
Most recent Utah stories