Estimated read time: 2-3 minutes
This archived news story is available only for your personal, non-commercial use. Information in the story may be outdated or superseded by additional information. Reading or replaying the story in its archived form does not constitute a republication of the story.
RIVERTON – A major software hack has shut down the entire emission testing system in Salt Lake and Weber counties, causing frustration among drivers and serious financial troubles with some business owners.
"What do you do? You have to turn them away. It's killing businesses everywhere," said Carl Huntington, an emissions tech at Emissions & Safety of Riverton.
Huntington has been spending 10 hours a day outside the shop on 12600 South, telling people what is happening.
"People are counting on this to be done. They are worried about getting tickets," he said.
The software company is called Applus+ Technologies. It's an international database company out of Wisconsin that had its computer servers hacked. As a result, eight states across the country, including Utah, are not able to do emissions in certain locations.
The FBI and other law enforcement agencies have been investigating the cyber-crime. The motive was ransom that has not been paid, according to Marc Gaynor, the company's program manager in Utah.
"This attack encrypted data on our servers, and we are currently in the process of decrypting that data and restoring all our services," Gaynor told KSL-TV. "We understand (people's) frustration. We apologize for the inconvenience. We are a victim of a crime and we are working diligently to restore services."
Gaynor said they are hoping to have the system restored by the end of the week.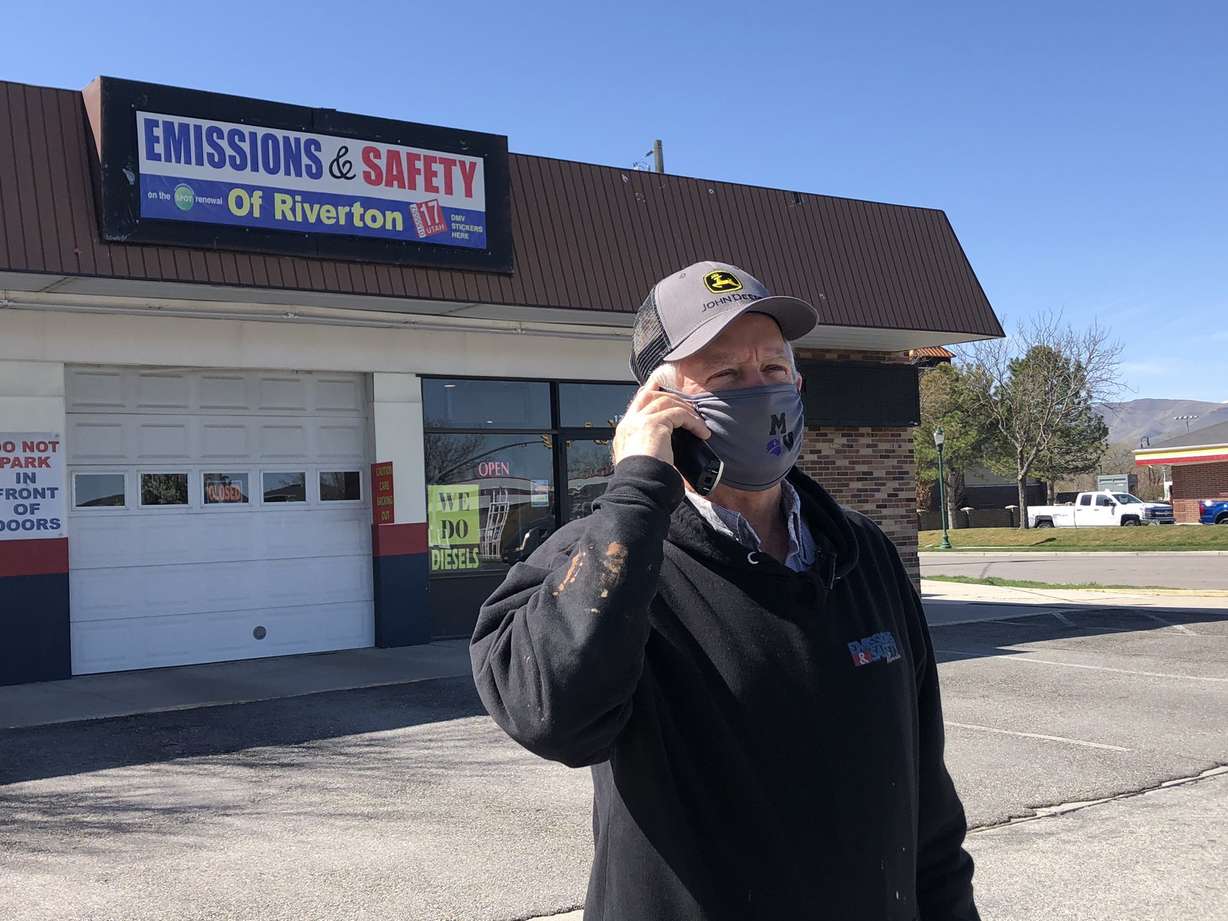 For the owner of Emissions and Safety of Riverton that has meant no income in over a week. Usually, they would see 60 to 100 cars a day come through their shop during this time of the month.
"It's killing me," said Northrup. "(To have it happen) this time of month is practically death for us, because the last three days and the first three days is what we pay our bills with."
According to Salt Lake County, people can still register their vehicle using the Division of Motor Vehicle's 30-day temporary permit, and then complete the emission test anytime within that window.
×
Related stories
Most recent Utah stories