OREM — A section of the Bonneville Shoreline Trail near Provo Canyon has reopened for the first time since a wildfire and subsequent reseeding project happened in the area last fall.
The Utah Division of Wildlife Resources announced Friday that it had reopened the section of the trail that cuts through the Timpanogos Wildlife Management Area for public use. Other trails within the wildlife management area remain closed.
The reopening comes months after the Range Fire broke out on Oct. 17, 2020. The fire originated from an Orem Police gun range in the area, according to the city. It ended up scorching nearly 3,500 acres near the mouth of Provo Canyon before it was contained.
About 2,000 of the acres burned were within the Timpanogos Wildlife Management Area, or 85% of the area. In addition to land for wildlife, the management area is a popular area for hiking, mountain biking, off-highway vehicle use and horse riding.
The division announced it had closed all activities within the management area in late October after they found evidence that people had biked through the burnt landscape.
The closure allowed crews to conduct reseeding on the land to restore its native vegetation like native grass, flowering plants and sagebrush. It's a process that also reduces the risk for landslides and flooding for areas below the fire burn scar after a fire is contained, and also helps protect the watershed and water infrastructure for Lehi City.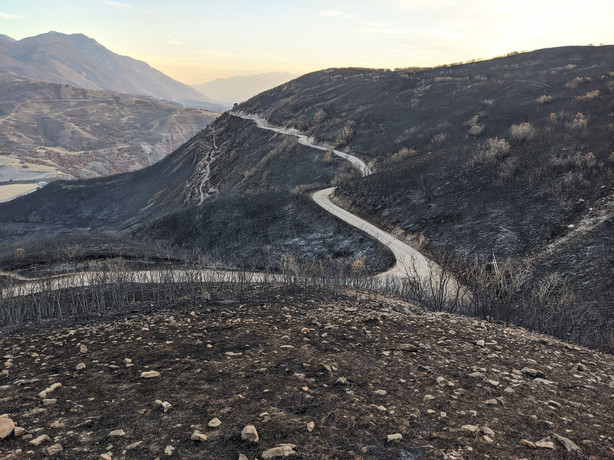 "It is extremely important that we reseed the area early so that these favorable plants grow here rather than invasive cheatgrass, which not only increases future wildfire risks but is also not beneficial to wildlife," Mark Farmer, the division of wildlife's habitat program manager said on Oct. 28.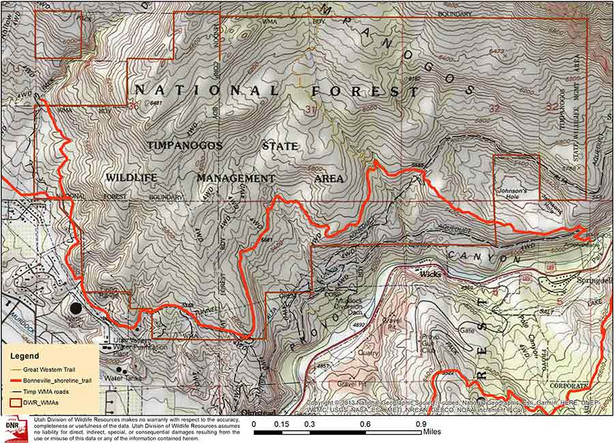 The closure also meant that the Bonneville Shoreline Trail that cut across the southern portion of the management area was cut off in the region. The Great Western Trail that also crosses the management area was closed at the time, as well.
Wildlife officials said Friday that trail restoration work will continue in the coming months for trails within the management area, aside from the Bonneville Shoreline Trail that reopened. They added that some trails may reopen in late spring or early summer this year.
Meanwhile, anyone caught trespassing within closed areas of the management area could still face a citation.
×
Related Stories