SALT LAKE CITY — Three weeks ago, Wasatch Academy was a top-10 team nationally that ran into a buzzsaw in an 81-60 loss to national power Oak Hill Academy on Jan. 9.
In the opening game of the Tigers' NBA-like Florida bubble at Montverde Academy, the Tigers flipped the result around with an 84-74 win over the Warriors in Montverde, Florida. The difference was astounding.
So what changed?
For starters, Robbie Armbrester and Roddy Gayle Jr. did.
The Tigers' duo combined for just four points in the loss three weeks ago. But when the teams' tipped off in Florida, Gayle had 18 points, three rebounds, three steals and two assists and Armbrester added 10 points and five rebounds on 5-of-9 shooting in just 18 minutes.
As big as those limited contributions were Armbrester's contributions on the defensive end, Wasatch Academy coach Paul Peterson told KSL.com. The Tigers (16-3) forced 16 turnovers, including 10 steals in the win.
"Robbie is back," Peterson exclaimed of the 6-foot-6 Houston signee. "Anybody that was the game could feel his energy. Even when he wasn't in the game, his energy was crazy.
"He laid the foundation and toughness, from the jump ball. A lot of stuff he does doesn't show up in the stat sheet, but he was the biggest difference in the game."
In Gayle, the Tigers saw the best game yet of the Ohio State commit who joined Wasatch Academy around Christmas time from his hometown in Youngstown, New York. Playing in just his sixth game, Gayle's 18 beat out his previous season high with 10 points coming from the free-throw line.
"He was getting to the field and attacking the basket," Peterson said. "Every time he'd put the ball on the ground, he'd score or get fouled."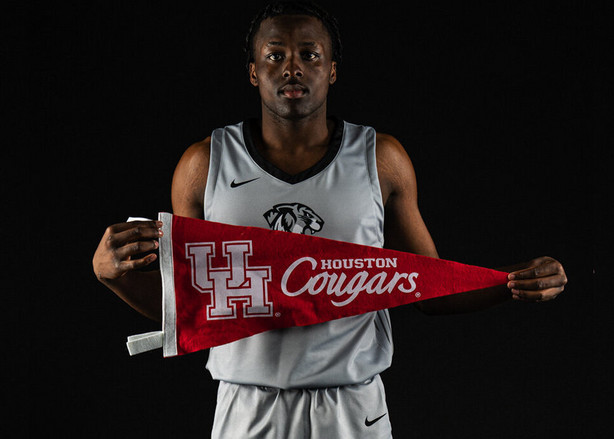 All five of Wasatch's starters scored in double figures, including Kentucky signee Nolan Hickman's 20 points, four-star junior Richard "Pop" Isaacs' 13 points and six assists, and BYU signee Fousseyni Traore's double-double of 12 points and 12 rebounds.
It was a collective effort, Peterson said, but also represented a marked improvement in just under a month for a group of players who coalesced from around the country — and even the world, in the case of Traore, a second-year Tigers forward who hails from Mali — to play together in a series of controlled-environment tournaments during a global pandemic.
But the biggest growth may have come from Peterson, the first-time head coach taking over Wasatch Academy following the abrupt resignation of his mentor David Evans last spring.
"I realize my own mistakes that first game, and wanted to fix them," Peterson said. "But I thought the boys did a good job of adjusting from the first game.
"Our turnovers were way down. And we forced a lot more turnovers."
Peterson also leaned on his coaching staff, a group that includes former BYU sharpshooter Anson Winder and Snow College guard Quinn Neilson taking the Tigers through a quarantined season.
A year after their run at a potential national title ended prematurely, Wasatch Academy played a shortened season of local competition, a run that started 9-0 with wins over the likes of Lone Peak, American Fork, Timpview and Dixie. The Tigers then moved to the national portion fo their schedule, first at The St. James School in Washington, D.C. and currently at home campus of top-ranked Montverde Academy in Florida.
When the Tigers aren't in a controlled environment of a national basketball tournament, they're back at school in Mount Pleasant, where Wasatch Academy requires them to quarantine for 2-3 days and submit a couple of negative tests for COVID-19 to limit the spread of the virus. Similar protocols have been in play for most tournaments and road games this year, which has been played largely in front of empty gyms and only a handful broadcast on television or streamed live on the internet (Thursday's game was streamed live on Baller TV).
It's been a learning experience, to say the least.
The first tournament included taking a 70-59 loss to Montverde, their third loss of the tournament at the UHSAA independent program that gave up its region and state playoff eligibility in favor of playing a national schedule.
Events like the NIBC at St. James and the Montverde Academy Invitational Tournament (MAIT) have given the Tigers the platform they need, as evidenced by the current four Division I commits and a junior in Isaacs who has received 20 offers, including Arizona, Gonzaga, Kansas and Oklahoma, among others. And the learning on the job hasn't just stopped on the roster, but on the Wasatch Academy coaching staff, as well.
"The biggest thing we're learning is preparation," Peterson said. "It's not necessarily game planning, but scouting the other teams and their tendencies. Once you figure those things out, it's just basketball after that.
"Being able to rub shoulders with these coaches, as a rookie coach, it's invaluable. I think all of the coaches in the league are national championship-caliber coaches; being able to pick their brains and to watch them play each other is awesome."
×
Related Stories