Estimated read time: 3-4 minutes
This archived news story is available only for your personal, non-commercial use. Information in the story may be outdated or superseded by additional information. Reading or replaying the story in its archived form does not constitute a republication of the story.
SALT LAKE CITY — Here are 10 stories you may have missed over the weekend. As always, click on the headline to read the full story.
1. Hundreds of snowmen make a case in Utah for climate change
There wasn't much snow in the Utah skies on Sunday, but hundreds of little snowmen made their way to the grounds at the state Capitol.
2. Hot air balloon pilot forced to make 'wet landing' near Kanab
A hot air balloon festival in Kanab took a frightening turn for one Utah couple as they headed straight for the water. Luckily, everyone made it back to shore safely.
3. US nears 500,000 COVID-19 deaths as Biden plans commemoration
The United States faces a dark milestone this week despite a recent decline in COVID-19 cases as it prepares to mark a staggering half-million deaths, with President Joe Biden planning to memorialize the lives lost.
4. Ingenuity helicopter phones home from Mars
The Ingenuity helicopter, sidekick and traveling companion of NASA's Perseverance rover, has checked in with a good report and is "operating as expected," according to the agency.
5. Utah plumbing company headed to Texas to help with cleanup
One Utah plumber said he couldn't just sit at home and watch people in Texas suffer anymore, so he and his team decided to travel down south to help with cleanup efforts.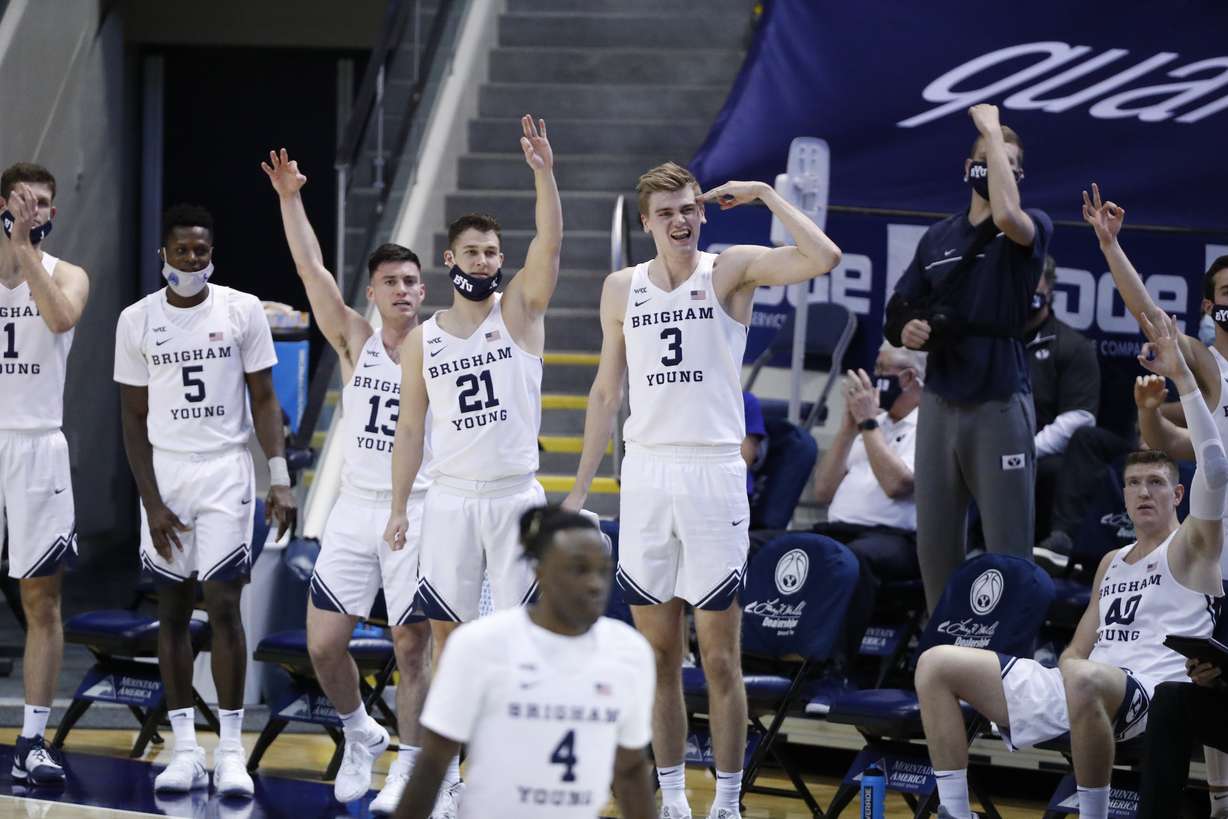 Sports
1. 'Really making it work': Haarms, Lohner help BYU rout LMU to post 4th win in 5 games
Haarms had 21 points, five blocks and three assists, and Lohner added 18 points, seven rebounds and two assists as BYU rolled to a 88-71 win over LMU Saturday afternoon at Gersten Pavilion in Los Angeles.
2. Pair of turnovers sink Utes' late-game push in 67-64 loss to Ducks
Down 1 point with 25 seconds left to play in regulation, Utah had the game in its hands. It was an opportunity to spoil an Oregon Ducks team on a four-game winning streak and a perpetual thorn in the Utes' side.
3. Did the Clippers expose the Jazz?
The streak is over. The Utah Jazz lost to the LA Clippers 116-112 on Friday, ending a nine-game winning streak and handing the team just its second loss in 22 games.
4. Tony Finau falls in Genesis Invitational playoff, another 'bittersweet' runner-up finish
The Salt Lake City native carded a 12-under-par 272 over four days to finish second on the second playoff hole to Homa, who saved par on that 14th hole qualifier to edge past Finau after a remarkable final round.
5. Bracket reveal: Every game of UHSAA 4A, 5A, 6A boys basketball tournament opening rounds
Brackets were revealed by the Utah High School Activities Association for state boys and girls basketball tournaments in 4A, 5A and 6A.
×
Most recent Utah stories