Estimated read time: 3-4 minutes
This archived news story is available only for your personal, non-commercial use. Information in the story may be outdated or superseded by additional information. Reading or replaying the story in its archived form does not constitute a republication of the story.
Editor's note: This is part of a series at KSL.com featuring some of Utah's coolest cars. If you own a customized vehicle — from sports cars to semitrucks — email jormond@deseretdigital.com with a photo of the vehicle and a brief description for consideration.
MIDVALE — He goes by Zac Thomas online, and one of his cars was cool ahead of its time, but time is catching up.
Zac has 12 cars total, including a 1961 Chevrolet pickup and Volkswagen Beetle. The truck and Beetle are both popular at car shows and on the market. His 1975 Honda Civic is getting there.
His relationship with old Civics started when he was 3 to 4 years old. He remembers riding in the back of his parents' 1976 model on the blue molded seats. As an adult, he bought a yellow 1978 Honda Civic off KSL Cars for his commute from Midvale to Tooele, calling it "a fun commuter with a nostalgia component."
The Honda met smog requirements at the time with its compound vortex controlled combustion engine technology. It put in the fuel and air mix in different ratios, which was efficient but more complex. Zac hit Facebook groups to get some expertise, but finding people with knowledge on this engine technology was more like a quest than a chat.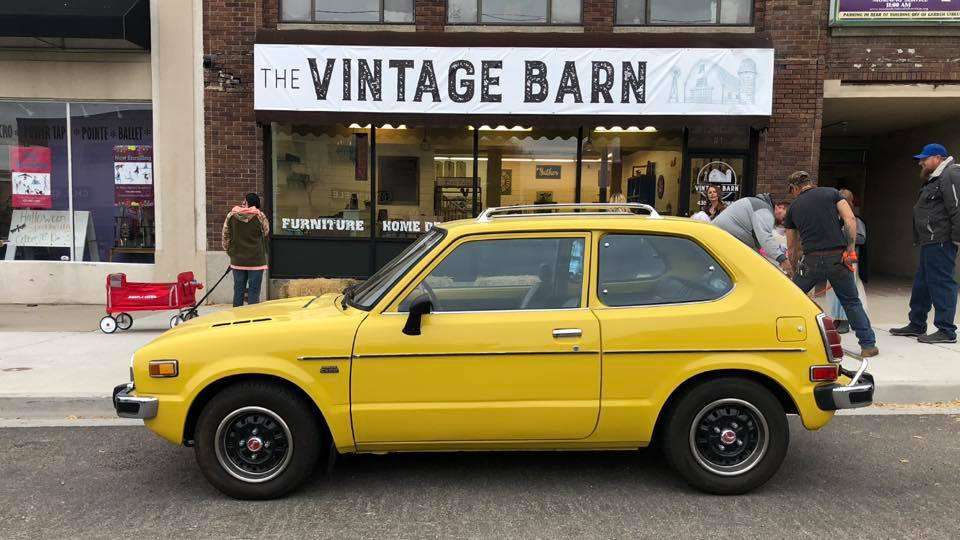 It was on one of those Facebook groups that he saw a 1975 Honda Civic for sale in Pasadena California, thinking "that thing's perfect." It had the roof rack, five-speed manual (there were also four-speeds at the time), and new seats. "Wanna buy a car?" he asked his wife on a Friday night. They jumped in his Toyota 4Runner and drove to Pasadena. The car had never left California. It still had its blue license plates and no rust, which was very rare since Honda had to recall thousands of cars for rusting issues. Zac and his wife grabbed a roadside nap on their way back with the Civic on a U-Haul trailer.
He got the air conditioning working, which was a small-scale task. Honda had to put it where the base Civics had their glove boxes. The 1975 Civic has a ruler's less width and a yardstick's less length than a 2021 model. In car measurements, that's a football field.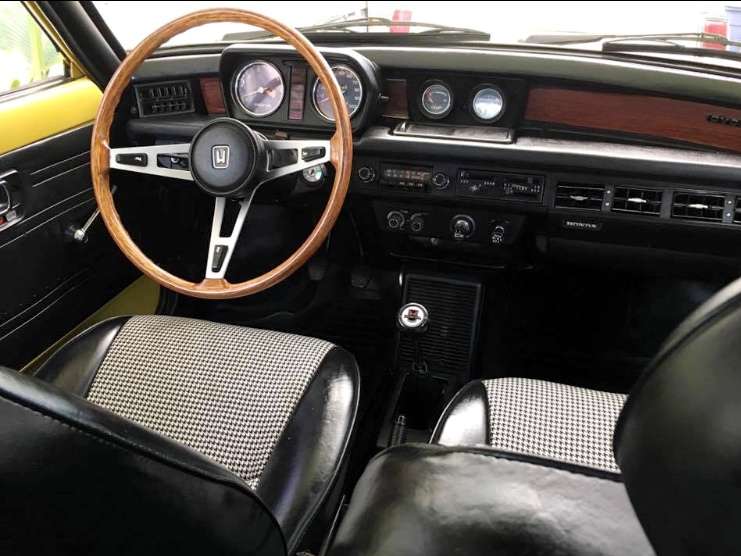 The other difference between new and vintage Civics is technical information and parts. Zac said there are a "handful of guys" on Facebook who love them. He knows of no body panels for sale, and engine-wise, swapping out the entire thing is the most popular modification. It takes a lot of squeezing to get any engine under its hood. Zac said that to get the A/C compressor to fit, Honda had to move the alternator and put it facing the engine.
Driving around his neighborhood, the Civic gets more responses than his Beetle, which could be from the bright yellow paint. Older people tend to take longer looks than young ones and say things like "my dad had one." Zac says the tuner scene kids aren't into it.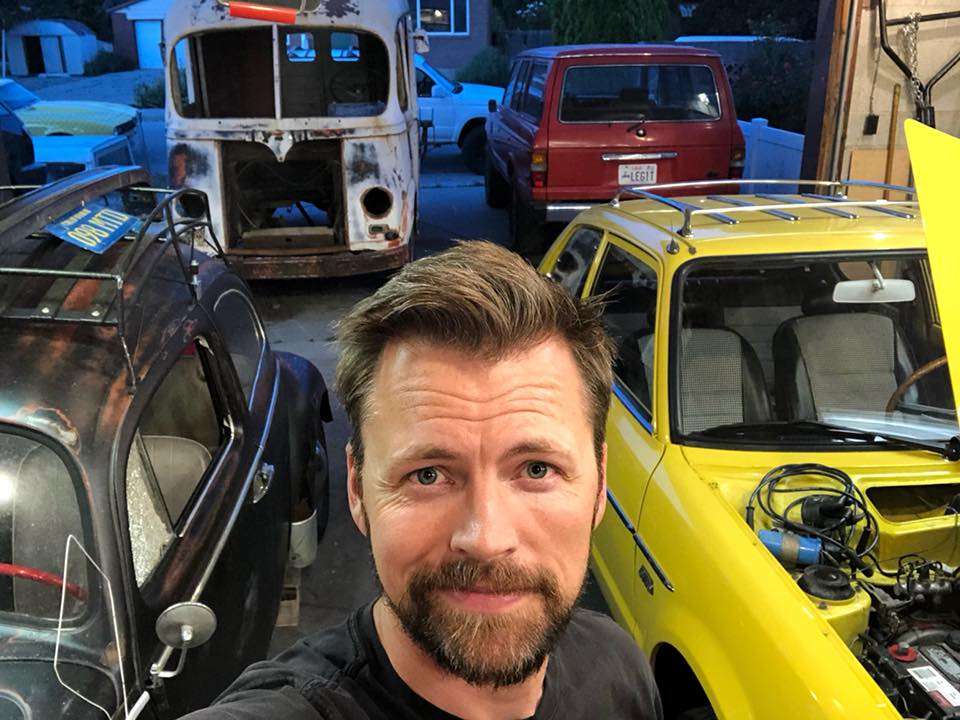 Plans for the '75 Civic? Zac buys and flips (on the market, not in the ditch) cars regularly. He's watching Civic values climb. Zac said he saw a lesser-equipped Civic on bringatrailer.com a few weeks ago that went for $12,500. It had no roof rack or A/C. If Zac found the right buyer, he might let his Civic go, but that buyer would need between $15K and $20K.
More Cool Cars:
---
×
Photos
Related stories
Most recent Cool Cars stories