Estimated read time: 4-5 minutes
This archived news story is available only for your personal, non-commercial use. Information in the story may be outdated or superseded by additional information. Reading or replaying the story in its archived form does not constitute a republication of the story.
LOGAN — It's only been around 1,500 people, which is significantly less than the rafter-filled crowd that normally creates the "Spectrum magic" of Utah State home games, but the home environment for the Aggies' home basketball games has been more than unique in the 2020-21 season.
The roar of the crowd. The chants of "winning team, losing team" and others that have characterized the Utah State student section. The drone of white noise coming from human mouths, instead of the white noise-sound track blaring over the public address system.
While most of Utah State's opponents have emptied their arenas to play in crowdless scenes — save for a handful of administrator or friends and families, on some occasions — the Aggies know they've been lucky.
So for the first time, when Mountain West leader Utah State plays at second-rated contender Boise State on Wednesday night (7 p.m. MT, CBS Sports Network), the Aggies will experience something they haven't all year: a true road environment, complete with fans.
And they can't wait for the 900 fans that will be awaiting them — hostility and all — at Extra Mile Arena, thanks to a newly approved plan by Boise State and the local Boise-area health department.
"They'll be pumped; they'll be excited," Utah State coach Craig Smith told reporters Tuesday during his weekly pregame conference call. "When you watch film on last year's game and see a full atmosphere … it's such a different world to see that kind of environment. It'll be different, but, I think, exciting for everybody involved.
"I don't know how many people will show up, but it'll feel like times-10."
Face masks will be required at the door, a staple of any public event during the COVID-19 pandemic, and no concessions will be available at Extra Mile Arena. But at $30-40 per ticket, the chance to see a team from Boise State that ranks among the nation's best — No. 38 in the NET and No. 64 in KenPom — will surely be welcomed.
"This is a team that our fans deserve to see play in person, and our student-athletes deserve the opportunity to play in front of Bronco Nation," Boise State coach Leon Rice said in a university statement. "I'm grateful for this opportunity, and I'm appreciative that our health and wellness team has put together a plan that allows us to play in a safe environment."
Around 200 tickets will be reserved for students in the first home game of the year that will allow students, and every fan will be physically distanced between each party. It's a huge increase from previous weeks, which included around 20 spectators that were mostly immediate family members of students, staff and administrators, as well as the media.
Not that that's stopped the Broncos before as they've gone 9-0 at home.
Utah State (14-5) and Boise State sit atop the Mountain West, with the Aggies holding a one-game lead at 11-2 in league play. But Smith's squad hasn't played sine Feb. 4, a three-week layoff caused by irregular scheduling and three-straight postponed games against Fresno State and Wyoming due to COVID-19 protocols.
The Aggies have been practicing the entire time. But Smith admits there will probably be some rust when the ball is tipped Wednesday night. It's only natural, even for a team that was once the hottest in the Mountain West.
"I'm sure we're going to show some rust, but that's just part of the deal," he said. "We'll put our best foot forward and see what happens against these guys."
Utah State leads the all-time series 34-16, but the Broncos (16-4, 12-3 MW) have been the class of the conference for most of the 2020-21 season and have won seven of the last 11 meetings with the Aggies. With a win at BYU and a 10-point loss at No. 6 Houston, Boise State likely has the best resume for an at-large berth to the NCAA Tournament in the Mountain West.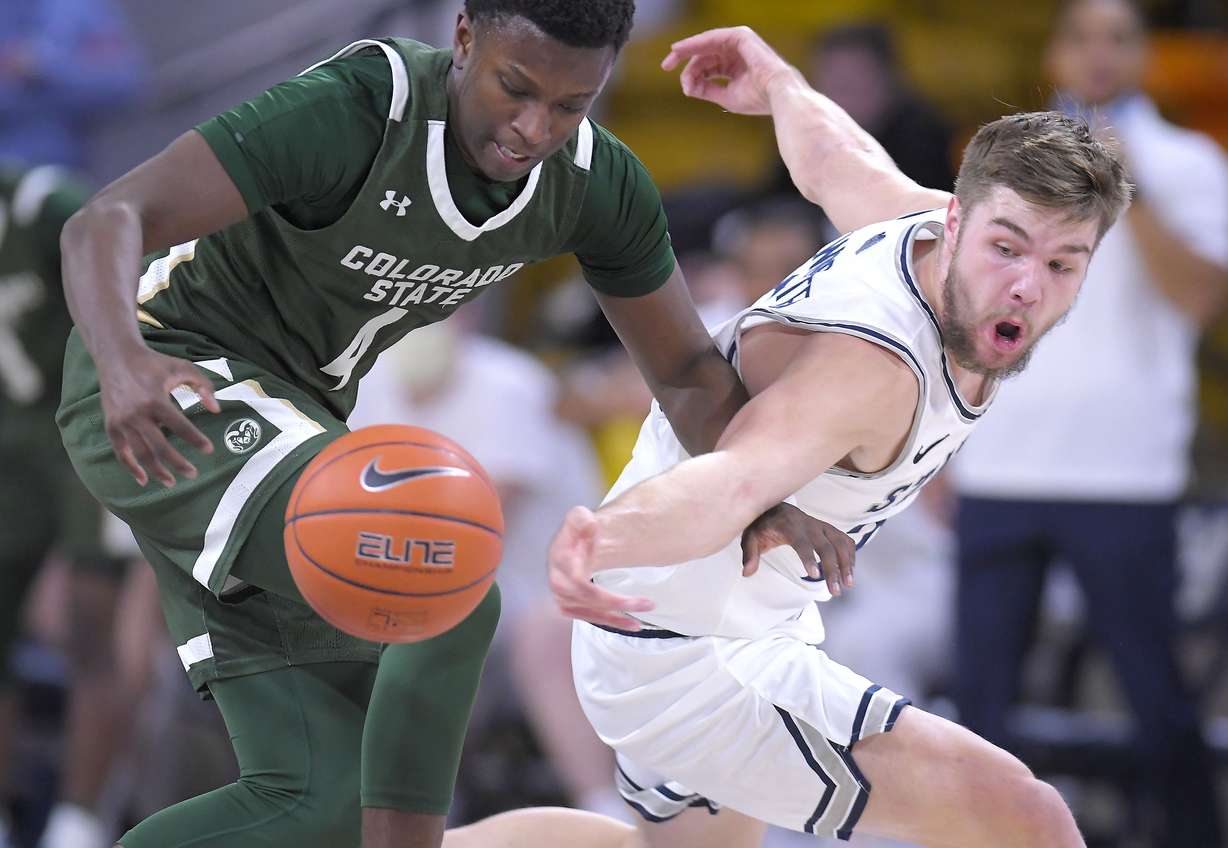 But a brief slide that included a loss to Colorado State and back-to-back losses at Nevada put that resume on thin ice. A win over the Aggies — or two — could certainly help bolster that bid led by triple-digit scorers Derrick Alston Jr. (17.0 ppg), Abu Kigab (12.8 ppg) and Marcus Shaver (11.6 ppg).
Ditto for Utah State.
"It seems like every game with them comes down to the wire," Smith said. "That's what happens when you have talented teams that are very well coached. They're the type of team that doesn't beat itself, and to beat them, you've got to beat them."
On the Air
Utah State (14-5, 11-2 MW) at Boise State (16-4, 12-3 MW)
Extra Mile Arena, Boise, ID
Tipoff: 7 p.m. MT
TV: CBS Sports Network (Tom McCarthy, Pete Gillen)
Radio: Zone Sports Network 1280 AM
Series: Utah State leads, 34-16
×
Related stories
Most recent Utah State Aggies stories