SALT LAKE CITY — On Nov. 8, 2018, a caravan of terrified Paradise, California, residents watched in horror while red-hot embers dashed across the road under a pitch-black sky and a catastrophic wildfire bore down on them.
Earlier that day, the Camp Fire sparked northeast of Paradise, and people sat stuck in standstill traffic trying to escape the flames, wondering if they'd make it out in time or if they'd be burned alive in their cars.
The scene is depicted through harrowing cellphone video footage and heartbreaking eyewitness accounts in director Lucy Walker's documentary "Bring Your Own Brigade," which debuted during the Sundance Film Festival last week.
Thankfully, the people in that caravan escaped when a firefighter drove a bulldozer up the road, pushing abandoned cars to the side and clearing the way for traffic.
Still, the Camp Fire was the deadliest wildfire in California history and the costliest natural disaster of 2018. Eighty-five people died in the blaze, and the fire all but destroyed the town of Paradise, causing over $16 billion in damage.
Walker's film doesn't shy away from the tragedy and terror of these recent megafires — it's a tough watch in some scenes — but "Bring Your Own Brigade" also dives into the history of land management, logging, urban development and colonialism that led to the conditions that primed the forests of the American West for devastating blazes.
While climate change certainly hasn't helped, it's far from the sole reason these fires are torching California and other western states, Walker's film suggests. And though fire can be terrifying and deadly, the film challenges viewers to change their perception of flames and realize that they can actually be used as a tool in stopping future wildfires.
"I do feel like there's a feeling that we've got to explain this better because a lot of the public don't understand it," Walker said Friday during a question-and-answer session following the movie's virtual premiere. "Everyone was really welcoming in trying to explain it."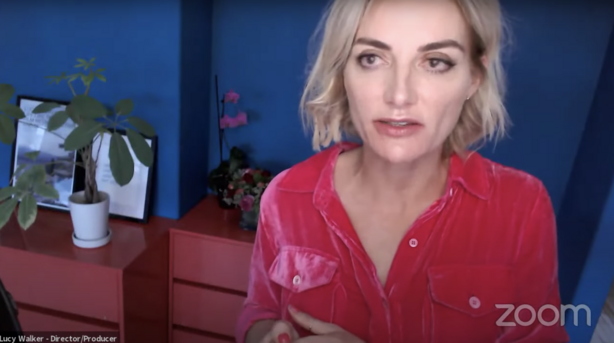 The movie tackles the history of wildfires largely through a lens of land management and natural stewardship.
When colonists engaged in genocidal massacres of indigenous peoples in California after the Gold Rush, centuries of knowledge about how to care for the land and prevent devastating fires was erased along with the indigenous peoples.
And later in the logging boom of the early 20th century, land managers aggressively suppressed fires at all costs instead of letting some fires burn and naturally thin out the forests. That suppression strategy has backfired and led, in modern times, to forests that are so thick with fuel that fires can rip through them at a rate of several football fields per minute.
In 2018 after the Camp Fire destroyed Paradise, dozens of media outlets came to the area and wanted to cover the blaze, but they were all telling the same story, said Zeke Lunder, a pyrogeographer featured in the film. Pyrogeographers study the past and present of wildfire spread along with projecting future distribution.
When Walker approached him for "Bring Your Own Brigade," she asked better questions about wildfires and wanted to expand the conversation around them, Lunder said.
"I saw this as this great platform to share kind of the honest conversations that we're having in the fire community about the futility of putting fires out and the failures that our predecessors in the fire business have really handed us," he said.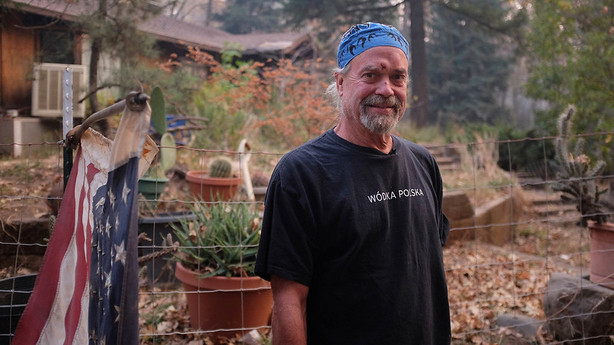 The film suggests people should learn from those past mistakes in land management or face an increasingly dire fire future.
But that hasn't caught on yet. Even in Paradise post-Camp Fire, most residents were opposed to stricter building codes and standards designed to prevent another blaze from destroying their town.
Trina Cunningham, a member of the Maidu Tribe of Northern California who is also featured in the movie, has cared for her land through the indigenous practice of cultural burning. It's a process used by indigenous peoples from North America to Australia of using fire as a tool to regularly burn vegetation away so it doesn't serve as fuel for bigger fires.
Cunningham said she worked with her late brother to help introduce indigenous knowledge of land stewardship into modern land planning and public policy. But she learned the elders of her tribe had tried to do the same, and generations before them had also tried.
"It felt like we're just repeating a pattern that isn't catching," she said.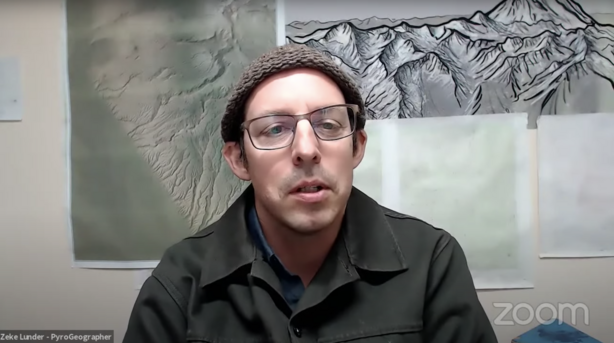 Cultural burning needs to happen more often, and that message should be amplified as much as possible, Cunningham said. People need to realize that fire can be used as a tool to humanity's advantage rather than being seen only as an enemy that causes destruction.
"We need to be offensive rather than defensive in our approaches," Cunningham said. "But even going beyond that, we need to build a relationship with the places and the species that exist in those places to optimize them."
Emotions were raw in Paradise after the Camp Fire, Lunder said. But in its aftermath, people from wildly different paths have come together to address the problem and start planning for a better future.
Participants include tribal members as well as loggers whose ancestors actually participated in the post-Gold Rush genocide of indigenous peoples in California, Lunder added. But that collaboration from even the unlikeliest of friends is part of the healing process after such a devastating, deadly event, he said.
"Managing land can be this really important part of our reconciliation," Lunder said. "To see us all working together around healing the land, I think that's the really important thing of what we're doing, getting us all together around the land, around the fire."
"Bring Your Own Brigade" is not yet rated but contains scenes of devastation and death and some strong language. Its release date is yet to be announced.
×
Photos