Estimated read time: 6-7 minutes
This archived news story is available only for your personal, non-commercial use. Information in the story may be outdated or superseded by additional information. Reading or replaying the story in its archived form does not constitute a republication of the story.
SALT LAKE CITY — Beloved Latter-day Saint Italian actor, comedian, filmmaker, entertainer and author Marco Lui has recently published his fifth book, "The Bible According to Him: Some Keys to Understanding the Scriptures."
Lui is known to fans as Mr. Lui, or Mr. Him. His last name translates to "him" in English, which led to the title of his book. His foray into writing seemed like a natural extension of his video work.
"I am a director and a video maker. But if you think about it, a camera is a different pen from a traditional pen," Lui said. "I realized that I have always told my ideas, using only a different narrative method, but the gist does not change."
The Bible is a popular subject, although not an easy topic to undertake. However, Lui felt passionate about the project.
"I believe that writing a book about the Bible comes from the fact that I love it and that it is truly a fascinating subject, not only doctrinally but also scientifically (understood as any kind of science, from linguistics to archeology)," he said.
Written in a conversational tone, Lui's book explores scriptures with keys that include "contextualize," "the search for truth," and "common sense."
Lui had been working on the concepts for television but felt it would be presented better in a different format.
"I thought that the work could be transformed into a book, which would also have given the possibility to insert topics in a more entertaining way," said Lui.
At first, he had planned on the book being written for Italians. "Then I realized that the book could be useful not only for Italians, and I had it translated," he said.
He hopes that readers understand that deep topics don't mean the topics can't be approached in an enjoyable but respectful manner.
"You can talk about very deep topics in a fun way, without disrespect," Lui said.
He believes that "the Bible is a divine book ... and it has come to us today different from how it was originally, and that the passages that have arrived to us have changed more than those intact," he said.
Lui hopes readers will examine and self-reflect on their views and understanding of even common scripture passages.
"Many of the traditions and behaviors in society derive from the influence of religions or even from the meaning we attribute to a verse of the scriptures," he said. "Therefore, we should reflect on the weight and importance that each passage of the scriptures has, and we should reflect on the consequences, even terrible, that a passage of the scriptures (or a value that we attribute to it) can have in our life."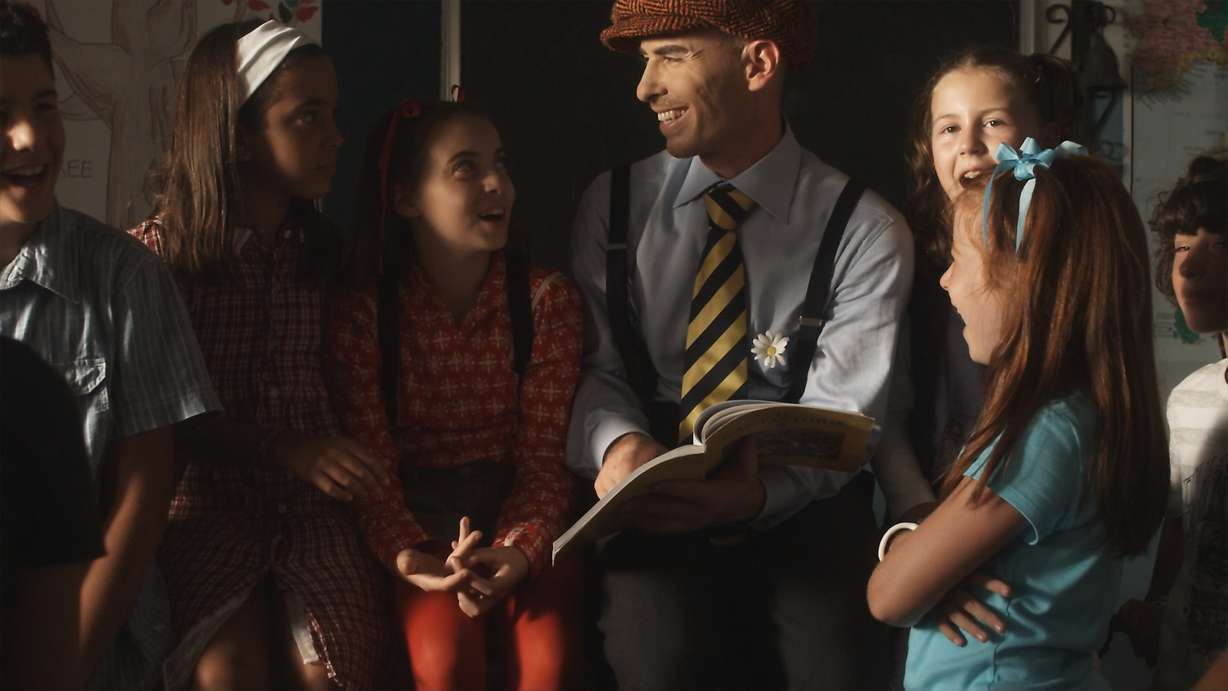 Lui's parents joined The Church of Jesus Christ of Latter-day Saints when he was 5 years old. Before he was old enough to serve a mission in the church, Lui was also offered a professional opportunity.
Lui made the choice to serve a mission. He served in the at-the-time Italian mission of Catania, in Sicily, where for four months he served as a branch president in central Sicily where there were two members.
"I think if I hadn't gone on a mission, giving up on potential opportunities, I would never have developed those qualities of resourcefulness that have been fundamental in the entertainment world. What I learned on my mission were the attributes that I needed to be able to work in the entertainment world and be able to achieve my goals," said Lui.
In addition to being a published author, Lui is a born entertainer.
"I've been doing entertainment since I was born. In Italy, it is customary in schools to have a recreation in the middle of the morning to eat something and rest. When I was 6-7, I was poor enough to never have anything to eat on this break, so I organized paid mini shows whose ticket was a snack."
Lui grew up studying and enjoying many different comedians that have influenced his own work.
"I have always studied and have always been fascinated by the greatest comedians of all time: Charlie Chaplin, Stan Laurel and Oliver Hardy, Jerry Lewis … (early) Jim Carrey," Lui said.
It was while watching those famous comedians that Lui realized he could do the same things. He was able to entertain audiences from around the world.
"I realized that I could make people laugh, too, and I started working in the tourist villages doing a funny show every night for an audience — not only Italian, but (also) German, Hungarian, Polish, Italian, Chinese and Japanese (audiences)," said Lui.
He started doing local shows and knocked on doors until he was noticed by a famous Italian manager who helped Lui break into television work.
"I love working on television: It's not for fame, but to do well what you like and to be able to communicate concepts or emotions to people. Working well on television is hard work," Lui said.
Lui also began building a reputation for his promotional videos created for 20th Century Fox films such as "Garfield," "Ice Age," and "Alien vs. Predator."
"When I began to have credibility for my use of the camera, I turned the camera and pointed it at myself," said Lui.
One such endeavor was his self-funded film, "The Book of Life," billed as a fable that focuses on "a spirit's journey to mortal life and beyond." LDS Living describes the film as "'Life is Beautiful' meets 'Saturday's Warrior.'"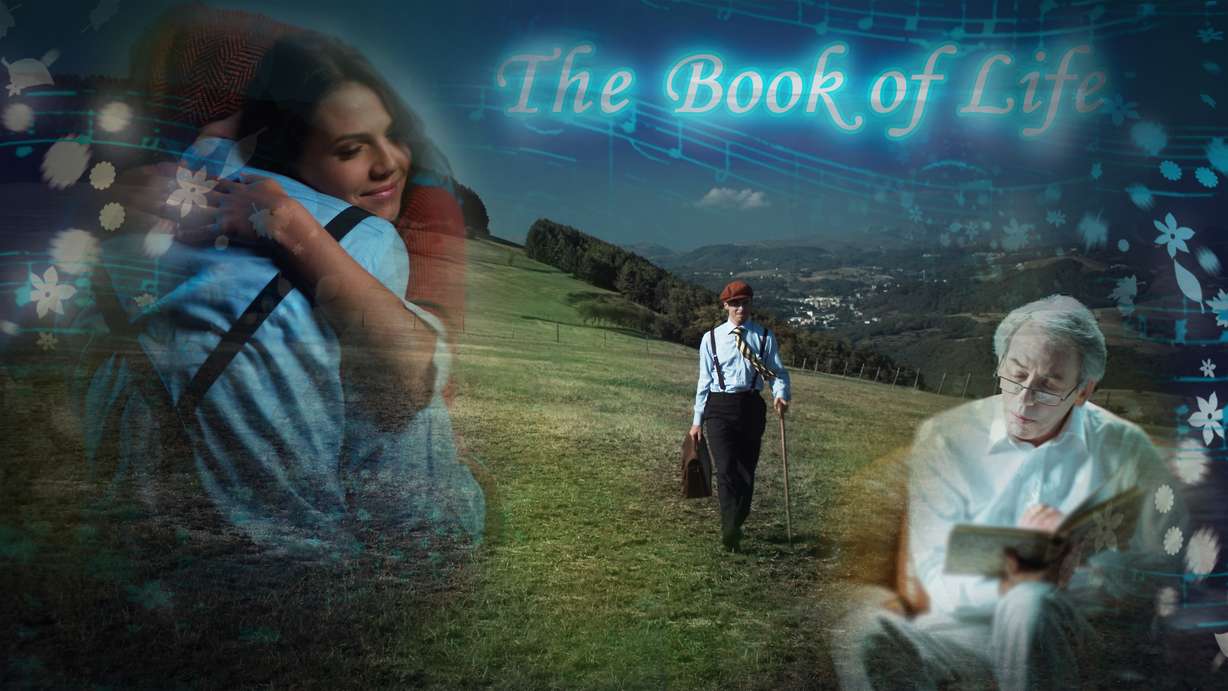 Filming, directing and starring in a movie is no easy task. Lui recounts the production of "The Book of Life" as "completely a miracle."
"For some reason, there was a serious unexpected event every day ... I don't know how we were able to (finish) the projected work. And so it was until the end. I think I learned a lot about faith, and at the same time I think I lost about 10 years of life," Lui said.
In reflecting on his professional projects, Lui realized that his faith has been an instrument both directly and indirectly influencing his directing his career.
"I have since realized that wherever possible, in any of my projects — directly or indirectly — I never separate my faith from my work. Some of the films I made were stories that were based on the structure of the doctrine I believe in," he said. "At times, I have produced some semi-amusing works, but that people, without knowing what faith I belonged to, recognized that the products were clean from any vulgarity and were suitable for everyone."
While 2020 has been a hard year, Lui has been staying positive and busy.
"The highlight of my career is yet to come," he said.
---
×
Photos
Related stories
Most recent Arts & Entertainment stories
More stories you may be interested in