Estimated read time: 4-5 minutes
This archived news story is available only for your personal, non-commercial use. Information in the story may be outdated or superseded by additional information. Reading or replaying the story in its archived form does not constitute a republication of the story.
SALT LAKE CITY — A state economist says Utah's "ship has righted," with the Beehive State reporting a 3.6% unemployment rate and the first month of year-over-year growth in people working since the pandemic hit.
"In December, Utah became the second state economy to flip from COVID-induced job losses back to economic expansion," said Mark Knold, chief economist with the Utah Department of Workforce Services.
But the turnaround has not happened for all industries.
"That imbalance still underlies the economic story, even with the whole having righted itself," Knold said Friday. "The ship listed, the ship has been righted, but there are still holes that need to be patched. Any part of the economy that does its commerce and fundamental business interaction in crowd-heavy or physical interaction climates are the industry segments still under duress."
Those industries include entertainment venues, restaurants, recreation activities and conventions, among others. Industries that cater to and rely on these activities also remain affected like hotels, airlines and other travel professions, he said.
The Utah Department of Workforce Services reported Friday that December's seasonally adjusted unemployment rate fell from 4.3% in November to 3.6%. Data from the U.S. Bureau of Labor Statistics indicated approximately 60,100 Utahns are considered unemployed.
The national unemployment rate held steady at 6.7%.
The state's nonfarm payroll employment for December grew by an estimated 0.6% over the past 12 months, adding 9,900 new jobs since December 2019.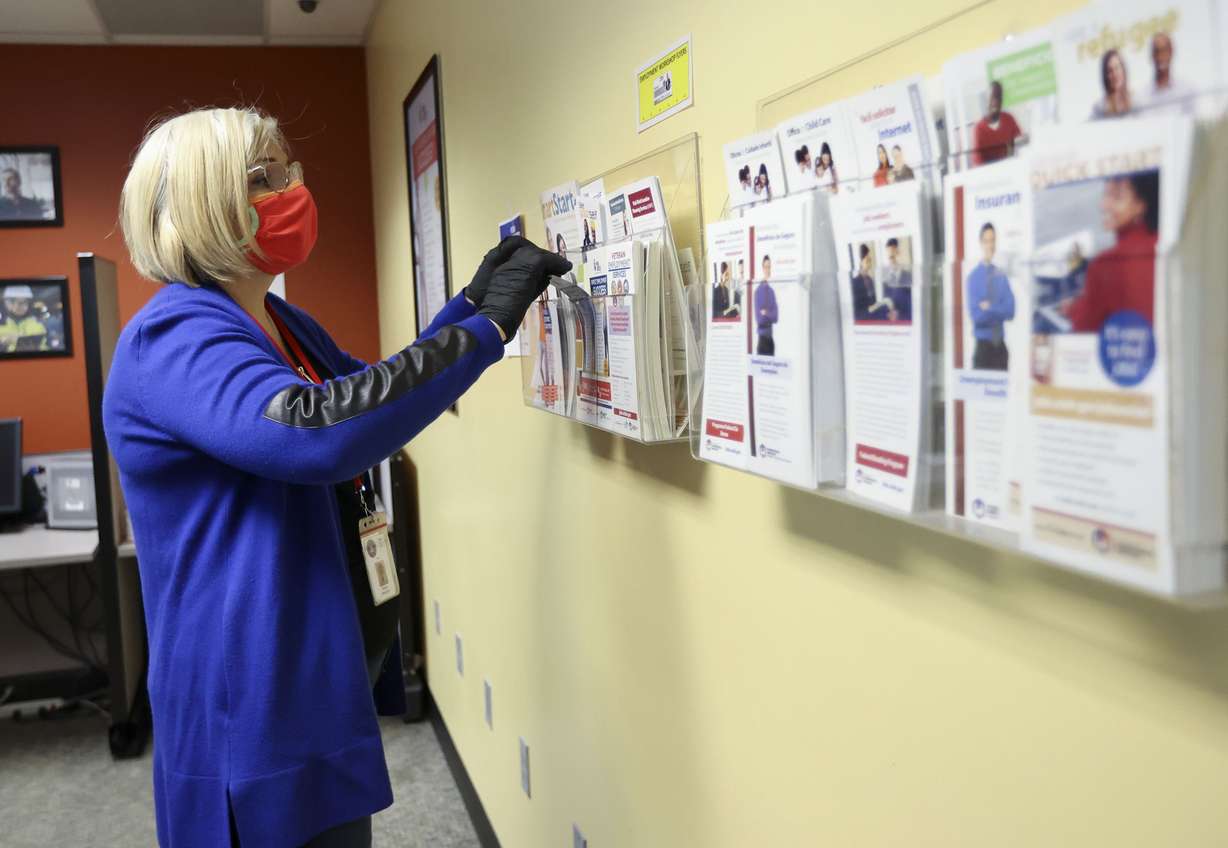 Knold said the COVID-19 economic setback was substantial, and for most of the nation that remains that way. But among state economies, only Idaho, and Utah can say that their economies are — in terms of job quantities — larger today than they were a year ago.
"Even with a pandemic between then and now, a point of gratification is that it took only nine months for Utah to work its way through and now beyond this economic downturn," Knold said. "Negative factors and unwanted consequences do remain, but the overall picture speaks to the cumulative strength and capability underlying the Utah economy. It is an economy that remains unbalanced, though, and that deficiency needs to be overcome to return to a proper footing."
Education is an additional industry still in disruption — affected by the back and forth nature of in-class and virtual learning as instigated by the still spreading COVID-19 virus, he said.
"Education and the other industries just mentioned are the prominent industry groups that need to revive and restart for Utah to achieve a desired economic balance," Knold said. "Unfortunately, this rebalance will not occur through improved economic discipline, but instead through successful medical science vaccinations. The anticipated containment and or elimination of COVID-19 is the only remedy to overcome these economic imbalances."
Private sector employment in the state recorded a year-over-year expansion of 1.1%, the first since March 2020. Seven of Utah's 10 private-sector major industry groups posted net job gains over the 12-month year-over period, including trade, transportation and utilities adding 14,000 jobs; construction up 6,900 positions; financial activities adding 6,100 jobs; and manufacturing bringing on 4,600 new workers. The three industry groups with year-over-year declines were leisure and hospitality services losing 20,900 jobs; information down 2,400 positions; and mining shedding 1,200 workers.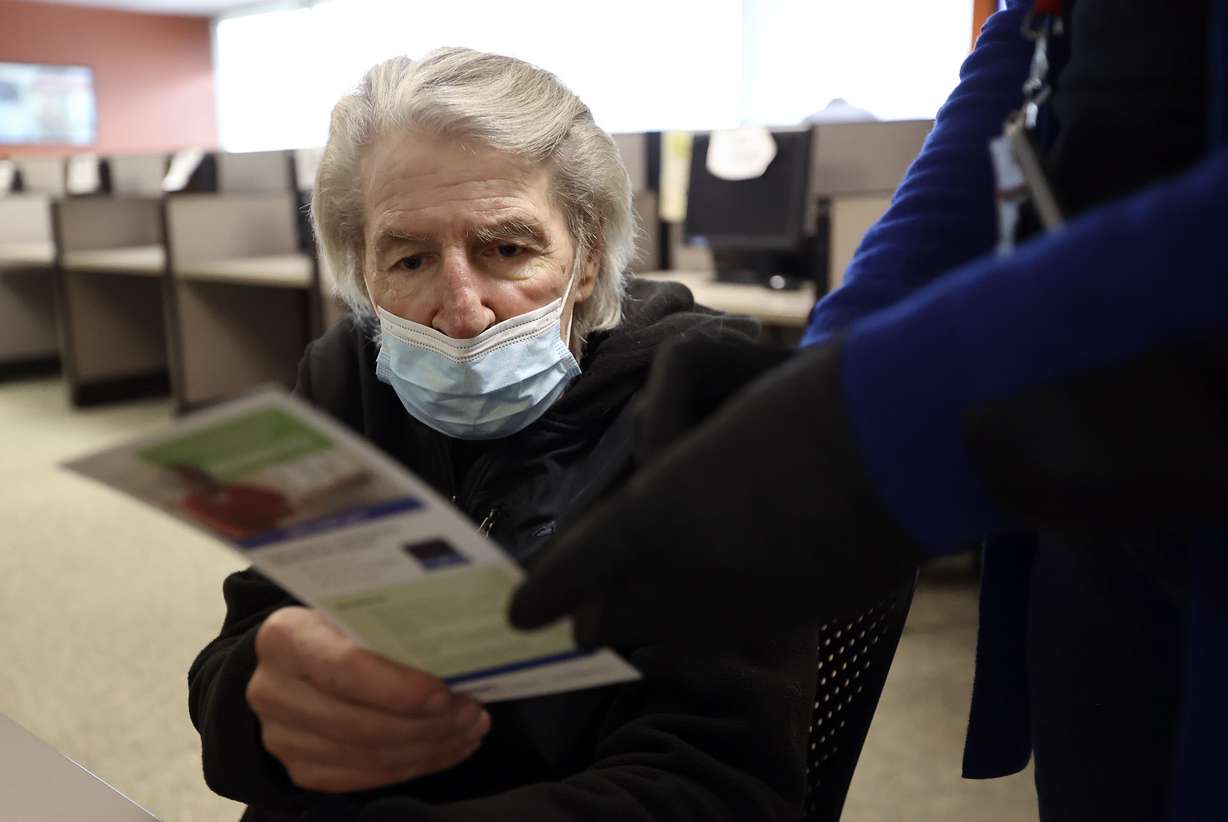 "Entering the economic downturn with balanced economic fundamentals was the key for Utah to have absorbed significant job losses and in nine months reversed them. There is room for additional improvement, but the stage is set for an optimistic 2021," Knold said.
Prior to the pandemic, Utah's economy was in a historically strong position, he noted, running at full speed without running beyond its means or being characterized as overheated.
"The economic summary unfolded as anticipated it would. We had surmised that by December the Utah economy would pivot from COVID induced year over year job losses, back to its customary year over your job gains," Knold said.
Despite some of the challenges facing some high-employment sectors, such as construction or leisure and hospitality, he said the overall economy is improving, which is reflected by the declining unemployment rate. With labor force participation remaining high, it sends the message to job seekers there is not much discouragement when workers approach the Utah job market, he added.
"Given the reality that a very strong Utah economy at the beginning of 2020 was hamstrung and knocked off track by a worldwide health crisis," he said. "Yet in nine short months is able to return to the positive side of the economic ledger while the rest of the nation still founders, this speaks favorably toward the Utah economy being poised for better things to come when this pandemic disruption is finally in our rearview mirror."
×
Related stories
Most recent Business stories