Estimated read time: 3-4 minutes
This archived news story is available only for your personal, non-commercial use. Information in the story may be outdated or superseded by additional information. Reading or replaying the story in its archived form does not constitute a republication of the story.
SALT LAKE CITY — Here are 10 stories you may have missed over the weekend. As always, click on the headline to read the full story.
1. 'Unprecedented' show of force meets modest protest at Utah Capitol on Sunday
Public safety officials said they had "a very good plan" and "monumental" coordination ahead of Sunday's announced protest at the Capitol, which in the end amounted to a smattering of small groups demonstrating.
2. Inside Utah fight to expand the scope of physician assistants amid health care shortage
As Utah and the entire nation grapple with a health and mental health care shortage in rural and underserved communities, one group of medical providers say they're uniquely poised to respond — physician assistants.
3. Biden outlines 'Day One' agenda of executive actions
In his first hours as president, Joe Biden plans to take executive action to roll back some of the most controversial decisions of his predecessor and to address the raging coronavirus pandemic, his incoming chief of staff said Saturday.
4. Betty White marks 99th birthday Sunday; up late as she wants
True to form, Betty White has something impish to say about her birthday Sunday.
5. Egypt unveils 3,000-year old coffins in latest archaeological discovery
Egypt has unveiled a significant new archaeological discovery at the Saqqara necropolis south of Cairo, including 54 wooden coffins, many of which can be traced back 3,000 years to the New Kingdom period.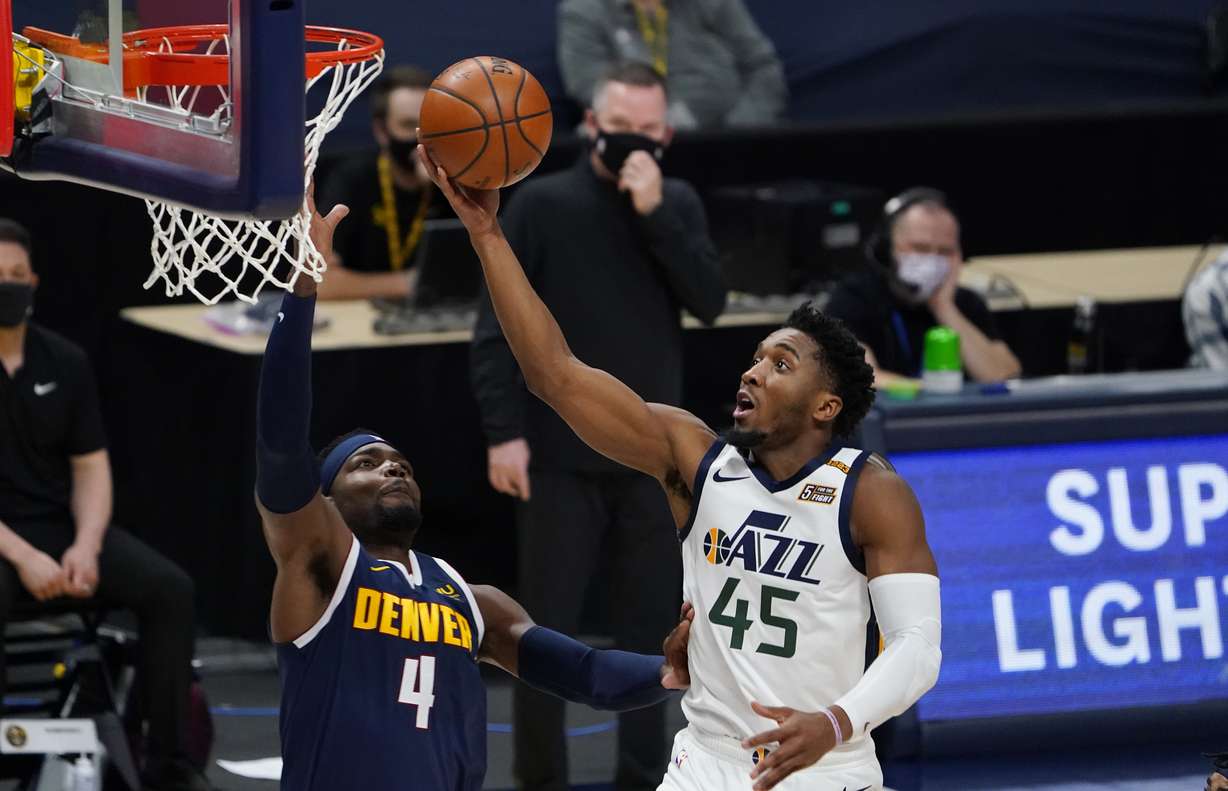 Sports
1. Jazz get a bit of revenge in 109-105 win over Nuggets
For months, the Utah Jazz (9-5) have brewed over their first-round playoff loss to the Nuggets.
2. Led by Harward and George, BYU bench rallies Cougars by USF for Bay Area road sweep
Richard Harward had 13 points and 11 rebounds, and Gideon George added 12 points, three rebounds and two blocks to help the Cougars pull away for a 72-63 win over San Francisco on Saturday evening in the Bay Area.
3. A perfect 10: Utah State winning streak continues with close victory over SDSU
Former Lone Peak guard Steven Ashworth had 17 points to lead USU to its 10th straight win with a 64-59 victory over San Diego State on Saturday at the Dee Glen Smith Spectrum.
4. Locals in the NFL: Daniel Sorensen's goal-line stop, Andy Reid's gut-check call lead Chiefs back to AFC title game
Patrick Mahomes completed 19 of 25 passes for 233 yards and a touchdown in the first half, and Harrison Butker made a pair of field goals, including a 29-yarder just before the break after Kansas City regained possession on Sorensen's forced fumble and subsequent touchback.
5. Locals in the NFL: Taron Johnson's full-field pick-6 leads Bills to 1st AFC title game in 26 years
The former Weber State star made six tackles, one tackle for loss, and the second interception return for a touchdown of his career in a 17-3 win over Baltimore that advanced the Bills to their first AFC championship since 1994.
×
Most recent Utah stories