SALT LAKE CITY — Despite less driving in an era of COVID-19, highway safety advocates say roads across the nation have become "reckless racetracks" with thousands of needless deaths and inflicting pain and suffering that can't be solved with a vaccine.
Advocates for Highway and Auto Safety say that in 2020, impaired and distracted driving increased and seat belt use decreased contributing to a higher overall fatality rate in the first half of the year, the group said, pointing to data from the National Highway Traffic Safety Administration.
The numbers are grim, according to the advocacy group's president.
"During the nearly two decades we've been issuing the Roadmap Report, nearly 600,000 people have been killed on our nation's roads and over 40 million more have been injured," said Cathy Chase.
Locally, the Utah Highway Patrol reports that 2020 saw a significant increase in its rate of ticketing motorists going more than 100 mph.
Comparing the past three years from Jan. 1 through July 22, the agency said 1,973 tickets were given out in 2018 for motorists going 100 mph or faster. In 2019, the number increased to 2,057.
In 2020, the patrol said 2,730 motorists were stopped going at least 100 mph from the beginning of the year through July 22 — nearly 700 more than the same time in 2019.
The advocacy group says tougher laws will equate to less tragedy.
The Roadmap Report released Monday rates all 50 states on whether they have implemented 16 laws the group asserts will lead to fewer traffic deaths and injuries. Utah ended up with a "yellow" score, along with 29 other states, for being in the middle of the pack with need for improvement. Utah has nine of the 16 recommended laws.
Related:
One such law the group said Utah could implement would be requiring helmets for motorcycle enthusiasts.
Motorcycles, it says, are the most hazardous form of travel. In 2019 across the nation, 5,014 motorcyclists were killed and another 83,811 were injured in crashes.
It emphasized that there were more than nine times as many "unhelmeted fatalities" in states without a universal helmet law compared to states that had that requirement on the books.
Utah was also dinged for having only two of six recommended restrictions related to teen driving, with advocates urging stronger safeguards that include 50 hours of supervised driving for teens and nighttime restrictions. It should be noted that no state in the country has all six recommendations the advocates say could have helped prevent the 1,603 deaths of young drivers in 2019.
The advocacy group warns that COVID-19 restrictions are posing a host of unintended and tragic consequences, with some states choosing to waive or suspend road test requirements to maintain social distancing.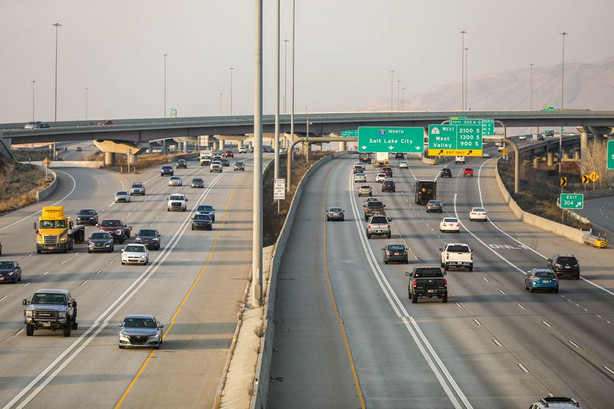 "Eliminating this test without an alternative assessment in place greenlights underprepared drivers and could result in numerous unintended consequences and increased risk for road users including highway patrol officers, truck drivers and road crews for whom our roads are their workplace," the report said. "If action must be taken, states should postpone, rather than waive, the requirement for novice drivers to take the road test."
Fatal crash rates, it added, are 21% lower for 15- to 17-year-old drivers when prohibited from having any teenage passengers in their vehicles, compared to when two or more passengers are permitted. A study by AAA found that when a teen driver has only teen passengers in their vehicle (as opposed to older passengers), the fatality rate for all people involved in a crash increased 51%.
Beyond the tragic loss of 248 lives in 2019 and 2,510 deaths on Utah roadways over a 10-year period, the report puts the annual economic cost of vehicle-related fatalities in the state at $538 million.
×
Related Stories