Estimated read time: 1-2 minutes
This archived news story is available only for your personal, non-commercial use. Information in the story may be outdated or superseded by additional information. Reading or replaying the story in its archived form does not constitute a republication of the story.
PROVO — Police in Utah County cracked down on distracted driving on Thursday.
For five hours starting at 8 a.m., approximately 40 officers from seven police agencies participated in a distracted driving enforcement effort on I-15 from Point of the Mountain to Springville.
Drivers who were texting, surfing social media, changing the music on their cellphones, or even putting on makeup were pulled over, according to the Utah Highway Patrol.
"It was a very successful effort," said UHP Cpl. Mike Alexander. "We found a lot (of distracted drivers)."
Of the 200 cars stopped by officers, 57 drivers were cited for distracted driving and 64 were issued warnings. In addition, three motorists were arrested for drug-related offenses, and one for driving a vehicle without a required ignition interlock device.
In one case, a woman was pulled over twice during the same trip for using her cellphone while driving, Alexander said.
As part of the operation, officers in unmarked vehicles spotted violators on the road and then had the nearest marked patrol car pull that distracted driver over to give either a warning or a citation.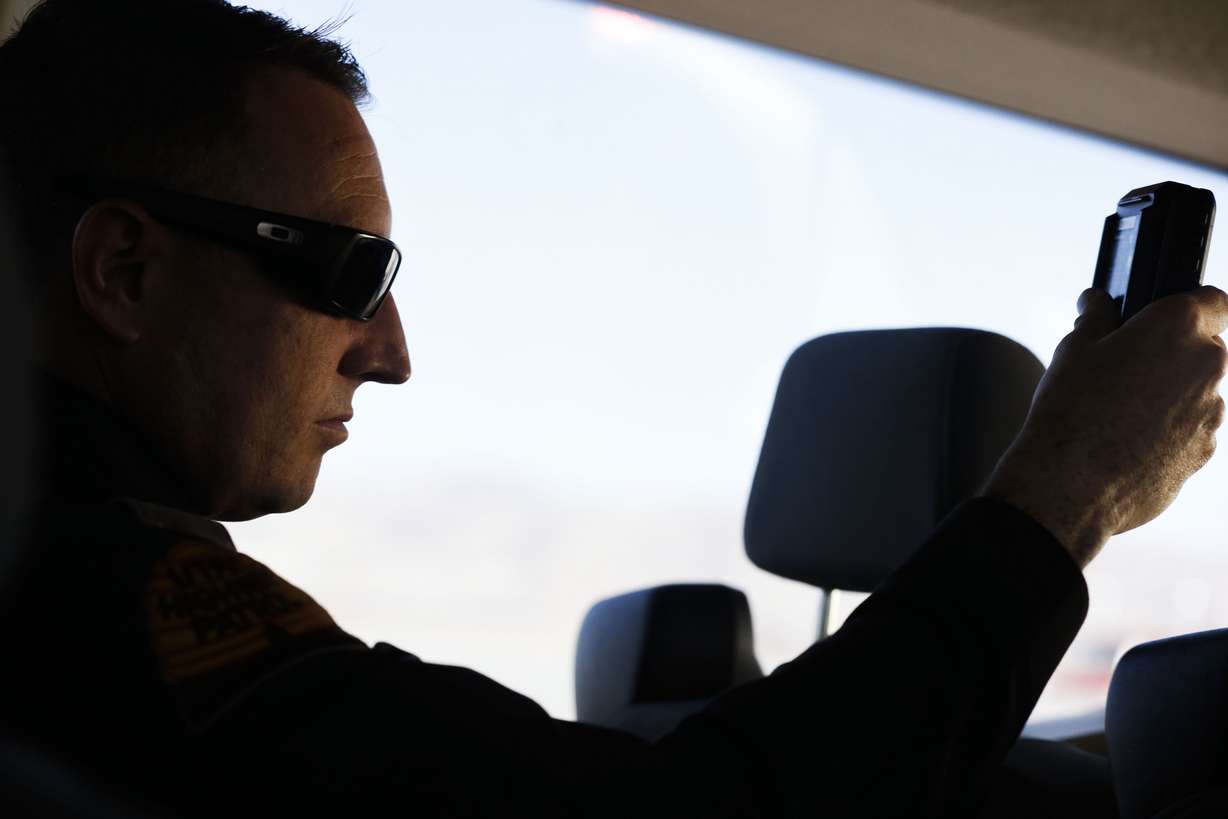 October is Distracted Driving Awareness Month, and Thursday's operation was to educate the public about distracted driving, he said. For example, talking on a phone or having a small dog on a driver's lap are not violations by themselves. But if a driver is doing one of those and fails to use their turn signal or commits another traffic violation, then the phone or the dog constitute distracted driving, he said.
A first offense for distracted driving is a class C misdemeanor and a $100 fine. A second offense is a class B misdemeanor and the penalties steadily increase with each repeat offense, Alexander said.
×
Most recent Utah stories