SALT LAKE CITY — It's time to deck the halls, and this year that's going to look a little different. But it's still possible to maintain holiday traditions with the ones you love during the coronavirus pandemic. Experts say it's all about getting creative.
At the Jensens' home, baking is about more than nourishment. It's how they connect. "I usually spend a lot of December baking with my mom and my sister, and we haven't been doing that. And so, that's been a little bit hard," said Jenny Jensen, a mother of four who lives in Salt Lake City.
This year, they're adapting and doing the tradition on Zoom.
Jensen is also hosting pie-making classes for neighbors virtually. "It was so fun to see so many people that I haven't seen for seven or eight months, and to have everybody connect and we were able to see each other face to face," she said "Everybody was showing what they were making with their camera."
Experts say that's how to keep holiday traditions alive safely. "Maybe you give every home a cookie kit, and you log into a Zoom call and you decorate together but in your own household," said Jessica Strong, community health manager at Primary Children's Hospital.
The Centers for Disease Control and Prevention recommends gathering only with people who live in your own household. A potluck exchange is an alternative. "You still are assigned out dishes, but then you all meet up at a park or an outdoor location with masks and you exchange those dishes. Everybody still cooks the dish that they're known for," Strong said.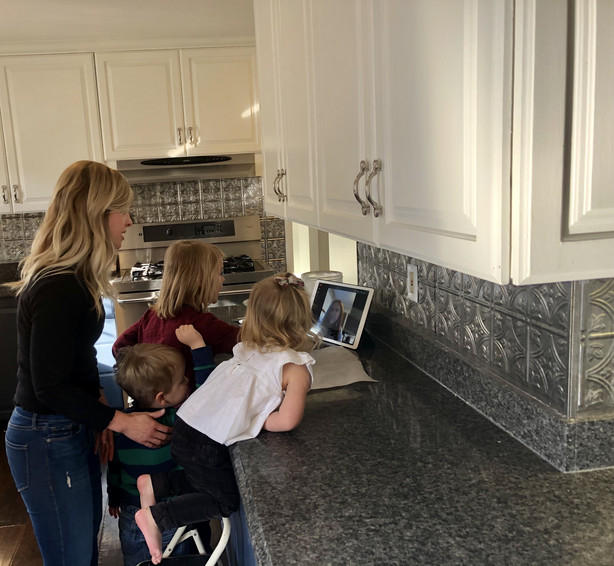 Therapists say it's important to acknowledge the disappointments, but remember, kids are watching you. "If you're modeling an attitude of gratitude and finding the positive and adapting, and just really having a good attitude, your kids are more likely to do that, too."
Some traditions won't change for the Jensens, like their action-based Advent calendar. "Sometimes there's a little craft for us to do, or a service activity," Jensen said. "We're trying to focus a lot more on what we can do for other people that don't have a lot of family living with them, and trying to think how we can think outward."
Because having consistency this year, with adjustments, maybe more important than ever.
Jensen also makes and sells pies professionally. To connect with her, visit her Instagram page @pie.lady.
×
Related Stories