Estimated read time: 3-4 minutes
This archived news story is available only for your personal, non-commercial use. Information in the story may be outdated or superseded by additional information. Reading or replaying the story in its archived form does not constitute a republication of the story.
SALT LAKE CITY — Incumbent Rep. Chris Stewart has won a fifth term in Congress in Utah's 2nd Congressional District.
Democrat Kael Weston conceded the race late Tuesday as the Republican congressman led 61% to Weston's 35%, and Libertarian J. Robert Latham had 4% of the vote.
Stewart told fellow Republicans on Tuesday they're in a battle for the heart and soul of the country.
"I think it's taken on a greater urgency, far more than I would have imagined even just a few years ago as we fight for religious liberty, as we fight for the sanctity of life, as we fight for freedom versus socialism," he said.
Stewart said he expected to fight socialism when he was an Air Force pilot, but not in the halls of Congress.
"The truth is that we are, which is one of the reasons I started the anti-socialism caucus in Congress," he said. "These are the issues bringing us together. They are the defining issues of our day, but there are many, many more."
Stewart, a member of the House Intelligence Committee, said during the campaign that dealing with pandemic — specifically how to reopen the nation's schools, get people back to work and make businesses profitable again — is the most important issue facing the country. He also said the nation needs to find a way to unite and put aside political differences.
"It's discouraging for most of us to see how divided we are. I think it's dangerous for us. It's not just discouraging. It's actually to the point of being dangerous for our future," he said. "We sink together if we don't figure out a way to not be divided into tribes, where if someone differs with you politically, they're a bad person."
During his current term, Stewart introduced the Fairness for All Act, which combines nondiscrimination protections for gay and transgender people with protections for people of faith. It would outlaw discrimination against the LGBTQ community in most areas of public life, while also creating safeguards for a variety of religious organizations and individuals, including marriage counselors, adoption agencies and schools.
Related:
Last month, President Donald Trump signed another of Stewart's bills into law, creating a three-digit suicide prevention hotline.
Stewart and Weston agreed on little during the campaign, including whether Trump should get four more years in the White House.
Stewart has warmed up to Trump considerably since calling him "our Mussolini" four years ago. The four-term congressman has become a strong supporter of the president.
Weston said the country needs to be repaired and rebuilt, and that can't happen if Trump is reelected.
"I've always believed this election in CD2 was a referendum on Trumpism," Weston said Tuesday. "It's hard to see that our country seems to be still potentially of a different view on that."
Weston ran a sound campaign but faced a steep climb against a four-term incumbent Republican in an overwhelmingly conservative district. He racked up more than 8,000 miles driving his pickup truck to remote locations in the vast district to make his name known and meet with potential voters.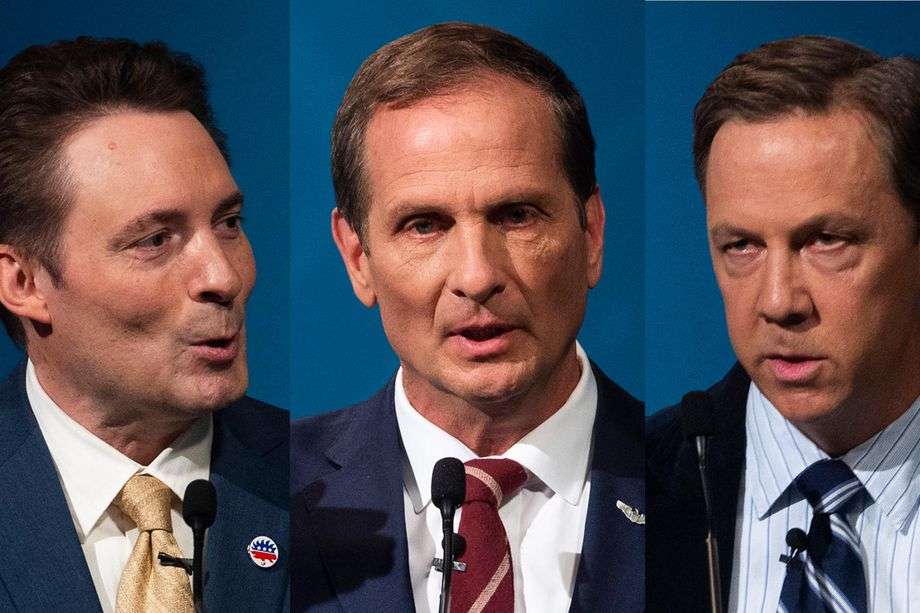 "I've done harder things in my life, but I think this one of the most important things that I'll ever do," said Weston, who spent seven years working on the ground in Iraq and Afghanistan for the State Department. "We were having conversations in places where people don't expect a Democrat to show up, and if we don't show up, that's on us."
Throughout the campaign, Weston highlighted clear differences between himself Stewart regarding Trump, health care and other issues. He centered his campaign on being better neighbors and putting country over party.
"I think one-partyism or one-party rule is bad for everyone, and it's bad for Republicans, too," he said.
Weston said he intends to stay involved in politics. Bringing the country together will be even more important in the next four years, he said.
"I will not be finding a horse and riding off toward Garfield County," he said.
×
Photos
Related links
Related stories
Most recent Utah stories