Estimated read time: 2-3 minutes
This archived news story is available only for your personal, non-commercial use. Information in the story may be outdated or superseded by additional information. Reading or replaying the story in its archived form does not constitute a republication of the story.
LAYTON – People in a Layton neighborhood said an Amazon driver took issue with the flags outside one home, throwing them into the street and running over one of them.
Neighbors told the homeowner what had happened on Wednesday, who said he was disappointed to see his "Trump" and "Thin Blue Line" flags damaged on surveillance video.
You may not agree with his political choices, but hopefully, everyone agrees that this is not the way to express that difference.
"We should be able to just have a conversation and have differences of opinion," the homeowner said. "It doesn't look like that's what we're being taught anymore."
The homeowner chose not to be on camera Friday, saying he doesn't want to attract too much attention for expressing his opinion.
Neighbor Matt Papaj said he noticed something unusual when the delivery van passed by Wednesday.
Here's just a sampling... of what appears to be an Amazon driver, taking exception with a Davis County homeowner's Blue Line and Trump flags. See what else he did, and hear from the homeowner, and a neighbor who watched it all happen, on @KSL5TV at 10pm. pic.twitter.com/8lcbscd8fg

— Mike Anderson (@mikeandersonKSL) October 24, 2020
"Amazon Prime delivered a package to my neighbor's house," Papaj said. "As he pulled away, I noticed that the flag was out in the street — the 'Thin Blue Line' flag. The Amazon driver went down to the end of the street and left, so we replaced the flag, put it back where it was."
Neighbors said the driver started coming back up the street, and they thought he was coming to make things right. But that's when they said he threw the flags back into the street.
"He backed up and took both the flags, and threw them into the street, and then backed over one," Papaj said. "And my friend … said, 'Hey, what are you doing? What's going on here?' And he said, 'F that flag. I'm quitting Amazon.' And he took off and left."
It was upsetting for Papaj to watch it all happen. He said this isn't the only recent political trouble they've seen here.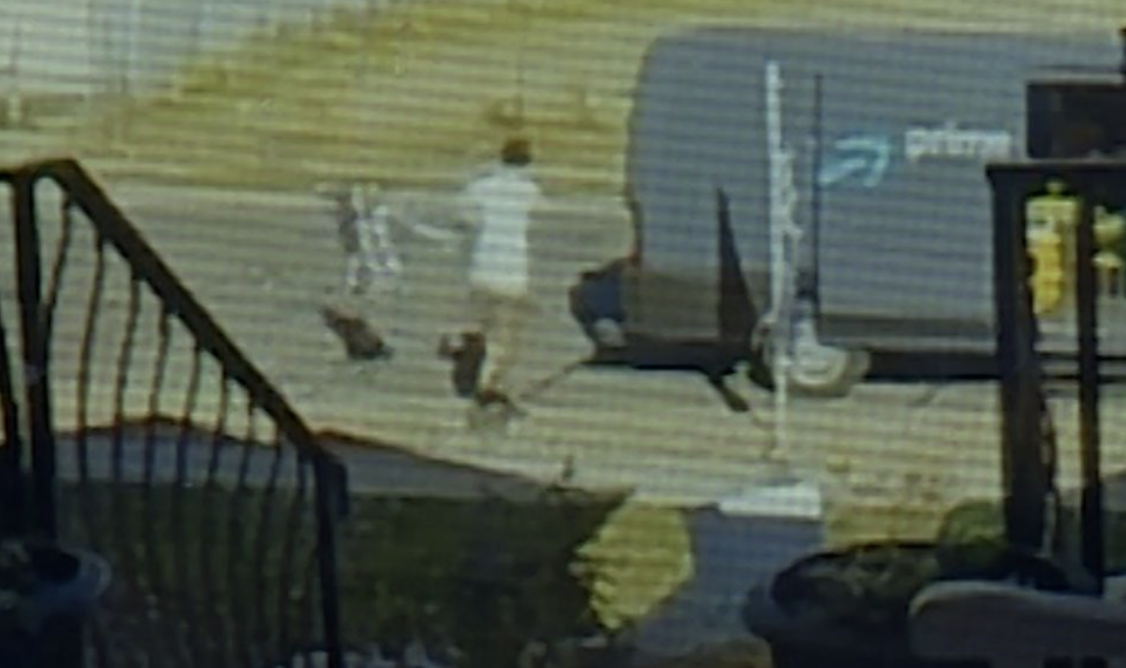 "We had, not a flag, but a billboard in my yard, and it was taken and the other neighbor's yard, it was taken, and this person's yard it was taken," Papaj said. "You have your right to your opinions, but to start destroying other people's property and basically threatening other people — it's not right. I felt like it was borderline of a hate crime, really."
And while the flags were back up Friday, the homeowner said he'll be taking them in at night to be safe.
"We shouldn't have to live that way," he said.
The homeowner said he did file reports with police and Amazon. KSL reached out to Amazon Friday, and they said they are looking into the incident.
×
Photos
Most recent Utah stories