CROWDFUNDING — We all love a good crowdfunded product. Not only are we giving small businesses the opportunity to fund their brilliant ideas without putting themselves into massive debt, but on the consumer end we're able to have the power to say, "Hey, I like this idea and I'll put my money towards it" and watch the idea turn from a mere concept into fruition.
Crowdfunding sites, like Kickstarter, are truly one of the greatest inventions for supporting small businesses. It's giving the little guys — the ones who don't have, say, Warren Buffet funding them — the opportunity to bring their ideas to life.
That is why I want to let you know about some amazing Kickstarter products that are not only created from brilliant small business owners, but a few of them are local to our Salt Lake Valley.
Here's a list of already-funded Kickstarter products I enjoyed:
Local brand Coalatree has once again turned fashion into sustainability. This time they've created denim pants made from coffee grounds, recycled plastic, and organic cotton. It's amazing to see a local company not only creating quality products for the adventurer but doing it in a sustainable way.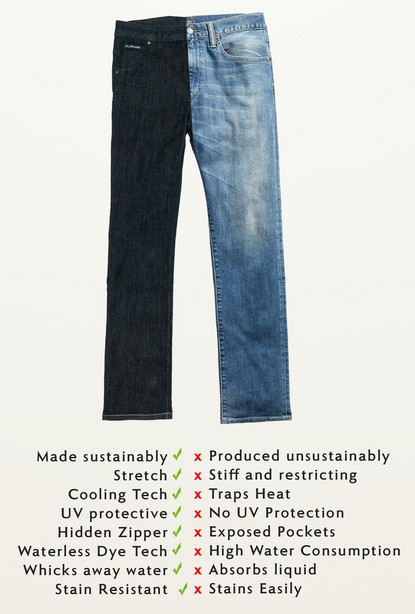 "Spent coffee grounds are mixed and melted with recycled plastic bottles, then extruded into the fibers that create our Decaf Denim. The process requires minimal resources and utilizes sustainable technologies such as solar power, gray water recycling, and more!" Decaf Denim's Kickstarter page says.
Not only are they a guilt-free, sustainable purchase, but they have some other cool features as well, such as UV protection, water and stain resistance, & a secret zipper pocket.
This Kickstarter has already earned almost $100K. Check it out here.
This is the perfect crossbreed of a day-to-day pack to bring to work, and the ultimate backpacking backpack to travel with across the world. Clearly a huge hit, The Shell Backpack already has almost $800,000 in backing, with over 2,500 people backing it. They call this pack the "backpack for a lifetime, designed to meet modern-day travelers' needs, from your daily journey to work to long-distance hikes across the country."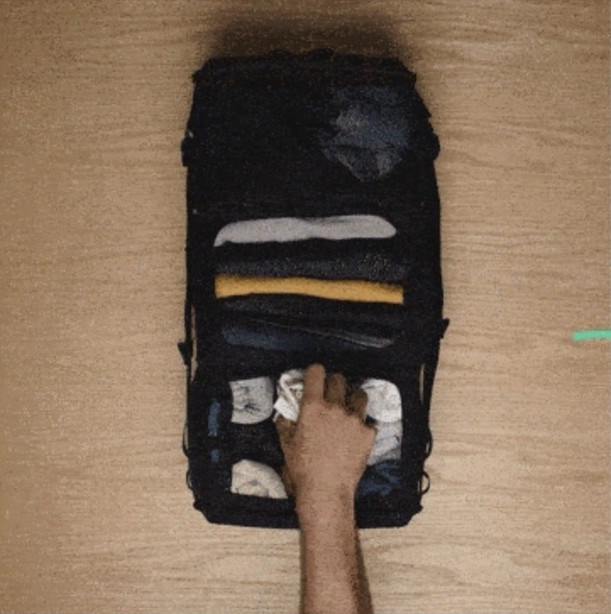 The backpack was created by the brand Tropicfeel, where the No. 1 priority in their products is none other than innovation. One of this backpack's best features is its easy ability to shrink and expand depending on what you need it for. Plus, it's got lots of cool add-ons and accessories, including a toiletry bag, a tech pouch, and a camera cube.
The Shell backpack has already surpassed its $59,083 goal, with more than $946,801 earned as of Monday. Check their Kickstarter here.
Innovation comes in every form, folks — yes, even in a pillow. Franky's pillow was inspired by the founder, Frank, after a car accident inhibited him from getting a good night's sleep. He made it his mission to find the perfect pillow and ended up creating it himself. This pillow is innovative in that it can be adjusted to meet your personal needs. Offering various interchangeable compartments, you can adjust the firmness and thickness of your pillow.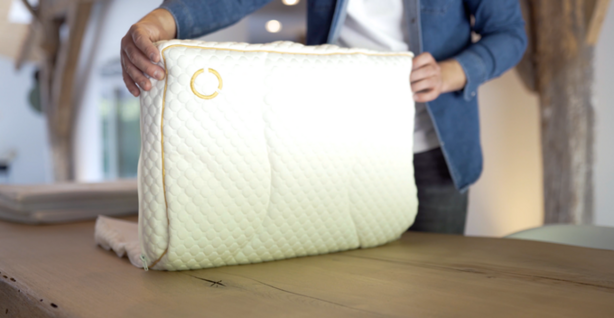 This pillow has already earned over $30,000 with 16 more days to go. Check out the Kickstarter here.
Created by a small, passionate team from our next-door neighbors in Colorado called Western Rise, the Airloft Jacket is their latest genius invention. They're calling it "the next generation of an insulated jacket." This jacket has all of the amenities of your favorite outdoor coat while also being more breathable, water-resistant, durable and packable. Being a super versatile jacket, you can wear it on almost any occasion through any weather — whether it's to work, hiking, or in cold conditions.
And if you're not convinced this jacket is better than any other old jacket, just check out their numbers — they've already raised almost $300,000 by almost 2,000 backers. Check it out here.
A wearable, wireless mic with pro-grade sound. Whether you have a podcast, teach online, you're a gamer, or even if you have to attend Zoom meetings for whatever reason, this wearable, wireless microphone will be a game-changer.
Created by Hooke Audio, a company based out of Chicago, the mission is to create amazing products for people who create content (which, these days, includes pretty much everyone). What's really cool about this microphone is the Bluetooth lav has 8GB of internal storage and connects to any device with the click of a button.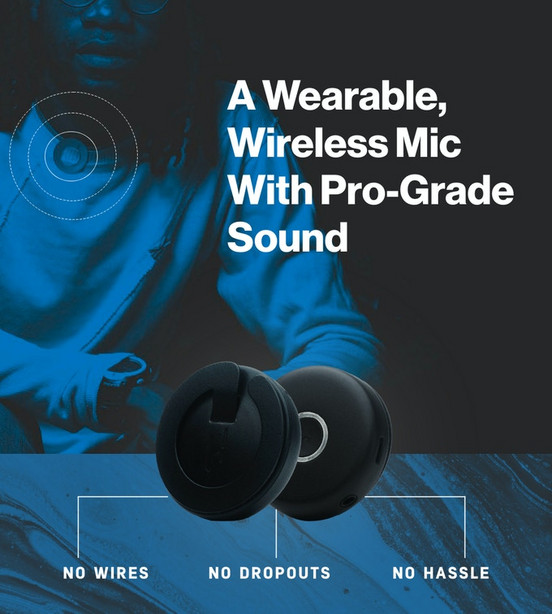 Especially with COVID-19, many of us have been taking our work and jobs online which makes this technology useful for just about anybody.
Amazingly, this Kickstarter already has almost half a million dollars funded. Check it out here.
This Salt Lake City-based company first garnered popularity when it raised over $1 million for its first-ever Kickstarter: a heated down jacket. This year, Ravean is coming back with an ingenious hand warmer that double times as a power bank.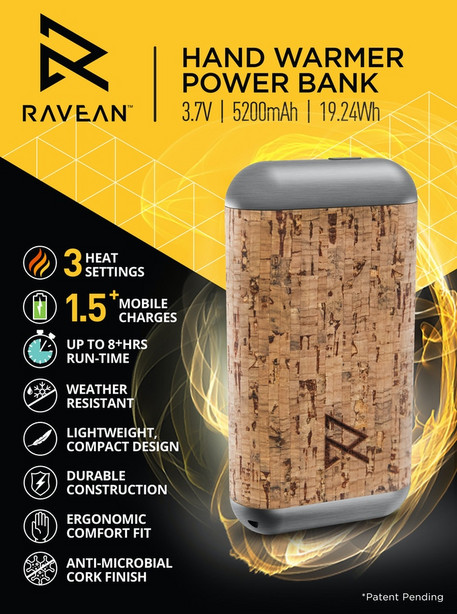 Coming into the winter season, this is the perfect device to keep your ski boots warm while making sure your devices stay charged at the same time. It's lightweight, durable, and can run for more than eight hours consecutively.
As of Tuesday, the Ravean Hand Warmer had over $120,000 in funding. Check out their Kickstarter here.
---
×
Photos