HERRIMAN — There's something pretty special about being in the outdoors, the wind on your face and pushing to meet new physical goals.
In the COVID-19 era, it can be more than just special but a mental health boost to deal with the stress of face masks, online learning, social distancing and the uncertainty the future holds.
The Utah High School Cycling League reports an increase in mountain biking enrollees of 1,546% in the last eight years as people scramble to get outdoors.
"For me there is nothing more therapeutic that puts me in a better mood than mountain biking," said Josh Bulllock. "It is my passion in life and there are few other things I would rather be doing than being out on the trails."
Bullock is one of the team captains for the mountain biking club at Bingham High School who Tuesday afternoon was celebrating a milestone of $200,000 being secured for trails at Butterfield Canyon that will not only serve the mountain biking community, but equestrians and hikers.
The project is still in its infancy and is going through the federal environmental review process, but a decision is expected later this year on if the park scattered across Bureau of Land Management acreage, Salt Lake County land and property owned by Kennecott gets approved.
Spencer Millerberg, a key community organizer for the project, said one of the hurdles in past efforts was getting Kennecott on board. The company's willing participation has been crucial.
"Historically, all the access points have been owned by Rio Tinto," he said. "In the past, it has just been no — it is not possible. I think our timing was right with Rio Tinto."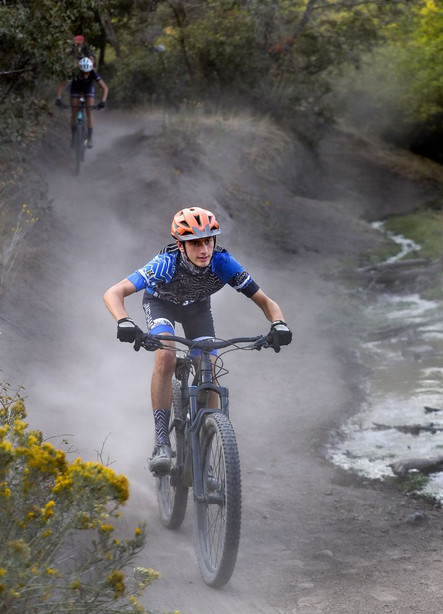 Millerberg said the sport attracted his attention because his son got involved a couple of years ago.
A big appeal of mountain biking is that it plays to all levels of athletic ability, he said.
Some competitors are "super, super fast," while others simply want to get to the top of the hill, he added.
"You cheer for all the racers and it is fun and inclusive," he said. "It is an individualized team sport."
The need for recreational outlets in southwest Salt Lake County has become paramount given traffic congestion, air quality and the need for convenience, said Dave Alvord, former mayor of South Jordan.
"I think this will be a huge win. We have had this need for a long time. There has always been this paradigm of traveling to the east side for doing all the shopping, dining and recreating" he said. "Recreation has been weak out in southwest Salt Lake County. People put their bikes on the back of their cars and travel these corridors."
Alvord said with this new project, it will help cut down on traffic, make the area more livable and ultimately improve air quality.
"We have been able to clear this logjam with the county," detailing project reviews that have simply stalled at the county in the past, he said.
Salt Lake County Councilman Richard Snelgrove said this area of the county has been overlooked in the need to protect open spaces and develop recreation access.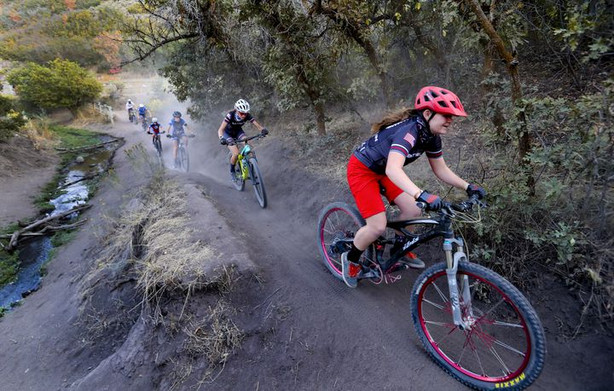 "We are long since overdue and behind the curve for recreational activities," he said. "And by having these opportunities on the west bench it takes pressure off the Wasatch Canyons."
West-side mountain bikers have had to journey to Park City, Solitude, Snowbird or Eagle Mountain for competitions.
"We have to go pretty far away to get a large enough parking lot and a big enough trail system," said Lauren Ingraham, another captain of the Bingham High School team.
"I am overjoyed with this," she said. "When I found out, I was screaming. I could not believe it was even possible and it would mean so much."
Ingraham said she's been mountain biking since she was 8, and now is getting ready to graduate.
"I just love the fact that you can go at your own pace and choose how involved you are," she said. "You get into nature and realize the beauty that is out in front of you in Utah ... It is an opportunity to make friends and enjoy the beautiful Earth."
×
Photos
Related Stories