Estimated read time: 4-5 minutes
This archived news story is available only for your personal, non-commercial use. Information in the story may be outdated or superseded by additional information. Reading or replaying the story in its archived form does not constitute a republication of the story.
SALT LAKE CITY — A new probe by the University of Utah looked at media messaging on weather and air quality and how much words and phrases like windy, freezing or "bad air" might play into a person's choice to take public transportation.
It is too preliminary to say if media coverage has a direct impact on ridership with the Utah Transit Authority, but researchers involved in the study say it is worth further exploration to determine if there is a way messaging and weather news could be effective tools to boost more transit trips.
The study period was from 2014 through 2016 and researchers scanned 40 local media outlets for words related to weather and air quality, including "cloudy," the state's color-coded air quality system that refers to "red air days," and pollution-related phrases such as ozone or fine particulate matter.
They then looked at ridership on UTA's trio of transportation modes: FrontRunner, TRAX and its fleet of buses the day after the media coverage.
"We wanted to ask if there are any additional factors that would encourage or discourage ridership," said study author Daniel Mendoza, a research assistant professor in the university's Department of Atmospheric Sciences and visiting assistant professor in the Department of City and Metropolitan Planning.
The research also tapped surveys of Utah residents that included their reasons for using transit or not.
"We were surprised at some of the responses," said study author Tabitha Benney, an associate professor in the university's Department of Political Science, "and that led me to pursue asking questions about what matters in terms of what could be in the media or how it could be influencing people."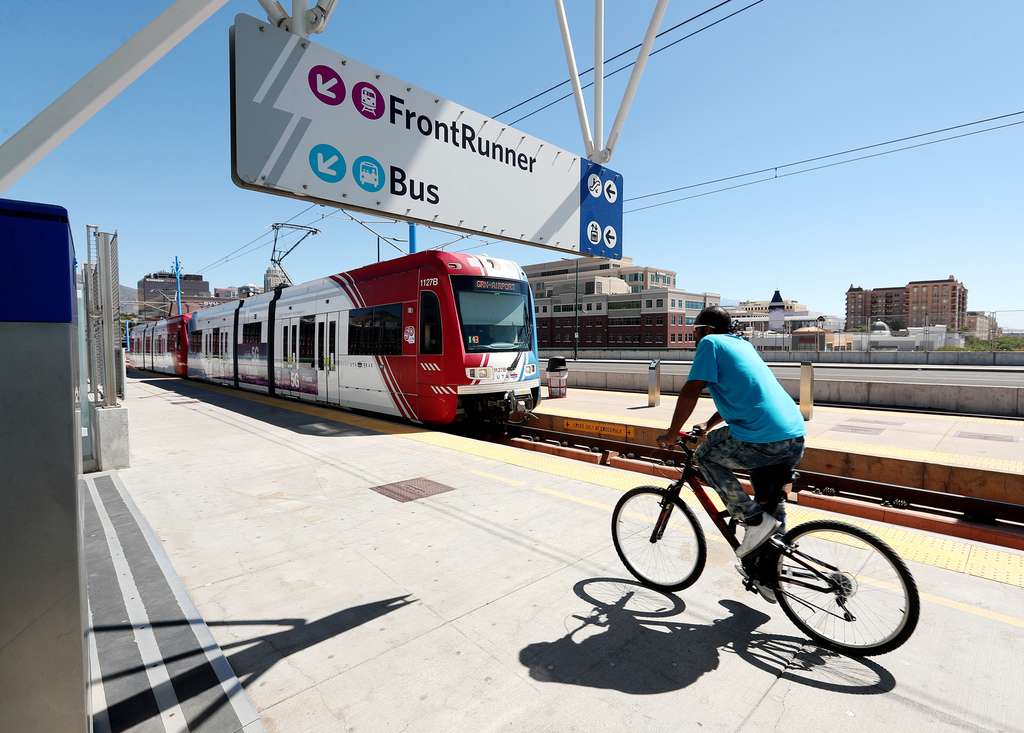 One curious takeaway from the study is that UTA ridership actually declined the day after media reports of bad air quality or inversions.
Mendoza believes that could be because people who take transit for discretionary reasons — such as to go shopping or to some entertainment event — opt to stay home to avoid poor air quality and the cold temperatures that accompany an inversion.
"If I don't have to go to the store or the movies or to work, then I can just say I am going to skip it today," Mendoza said.
While reports of bad air quality reduced ridership to some degree, researchers found no change in ridership patterns when media reported good air quality.
In the review of ridership, Mendoza said they found very little variability on FrontRunner when it comes to weather patterns or air quality condition.
The researchers suspect that is due to ridership that is largely "non-discretionary," made up of commuters traveling long distances for work that can't be skipped.
More variability in ridership was found in UTA's bus system when it came to weather.
"We suspect it may have a relationship with how safe people feel," Mendoza said.
TRAX and FrontRunner stations have weather shelters to help minimize impacts from the elements.
"Riders can be protected from the wind, rain and snow and be shaded in the summer as well," Mendoza said.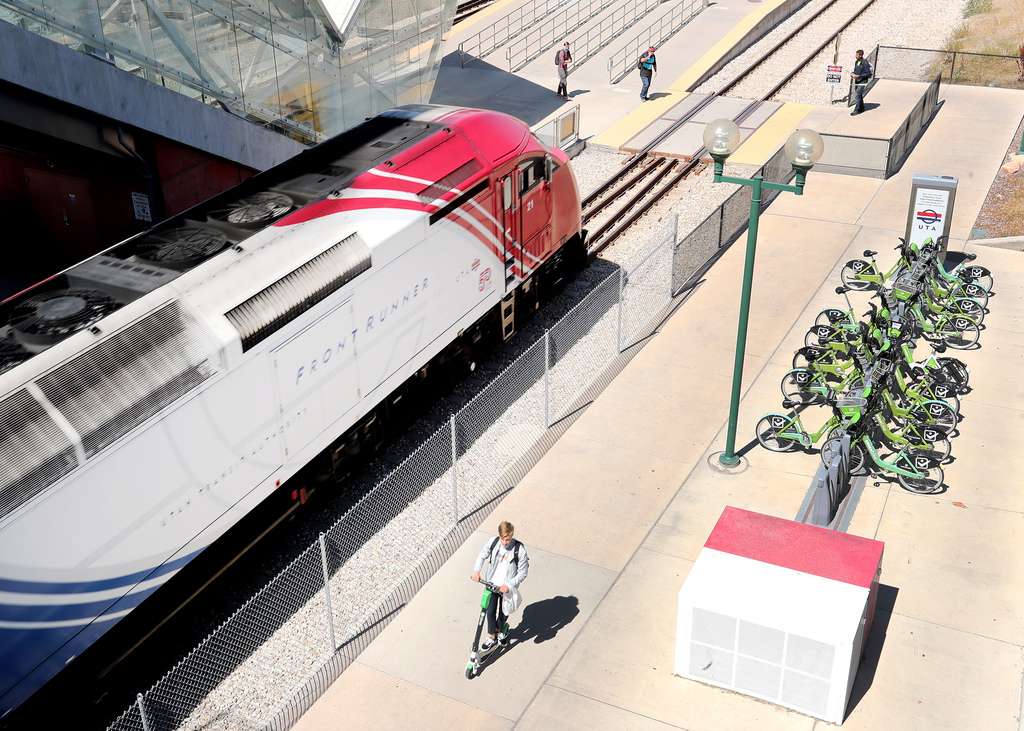 But more than half the bus stops — because there are so many — lack a shelter or even a bench, he added.
"On a mild day if you miss a connection and have to wait for another 20 minutes for the next bus, it is probably not the end of the world. Now imagine if it was pouring rain."
Elderly people, people with disabilities or parents with small children will find it difficult, if not impossible, to navigate through bank of snow to get on board a bus, he added.
"I had to kick through a snow bank and I am able bodied. It was difficult," Mendoza said, describing a winter public transit experience.
Researchers want to take the findings of this study, which was published in Vehicles, and pursue how messaging can be most effective for getting people out of their cars and into public transportation — especially in advance of an inversion settling in.
"We can predict an inversion, before it gets to a red day, even seven days out," Mendoza said. "Once the lid closes, any particle of pollution you put in is going to remain there and be stagnant."
So the very first day when the lid closes and the valley has trapped air is when people need to take action, he added.
Mendoza and other co-authors Martin Buchert and Jon Lin hope to take a deeper look at which populations have the potential to "change the needle" when it comes to transit ridership and cutting air pollution.
"It is very preliminary, but we think a huge amount of this has to do with income and geography," Mendoza said.
×
Most recent Utah stories