SOUTH JORDAN — When police entered the home of Ryan L. McManigal Friday after an hourslong standoff, they were expecting to find firearms.
The peroxide-based explosives stored in 5 gallon buckets throughout the residence, however, was a surprise.
"We did not expect a pretty massive explosive device," said South Jordan Police Lt. Matt Pennington. "Some of the stuff I heard the agents and bomb techs throwing around was that this is the most they had ever seen in person."
On Monday, South Jordan police, with the assistance of FBI bomb technicians and the FBI lab, determined the explosives were peroxide-based. Police in a press release said the explosives were manufactured by McManigal, 42, in his home.
Pennington said investigators found buckets of the explosive in the garage and basement of the home. How McManigal acquired the explosives, and what he was planning to do with them, is still under investigation.
"The scary part is ... this is stuff that if you know what you're doing, you can go round up what you need and start making it," Pennington said.
McManigal had been under investigation since July 18 after he was suspected of sending threatening text messages to the owner of a local restaurant, according to the release. The following morning, police received reports of McManigal "pacing in his backyard with a rifle the night before, with possible gunshots being heard."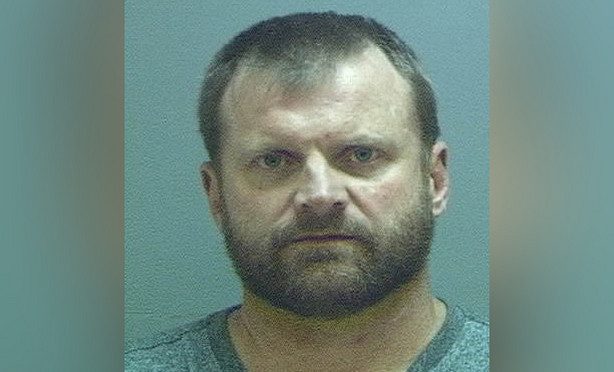 South Jordan police suspect McManigal of shooting out a street light near his house, and later determined it was unlawful for him to be in possession of a firearm. They also believed McManigal was suffering from mental health issues and dispatched the Mobile Crisis Outreach Team to help.
"After several days of working toward a resolution, we determined the risk to the public and the area neighboring his home outweighed any further delay in McManigal's arrest," the release reads.
About 11 p.m. Thursday, McManigal was contacted by the South Valley Crisis Negotiation Team who advised him to surrender. McManigal refused.
"While a West Valley City SWAT armored vehicle containing eight SWAT operators was approaching the front of the residence, it came under heavy fire and was hit with numerous bullets out the front door of the house," a probable cause statement says. "On the west side of the residence a South Jordan armored SWAT vehicle approached the home it also took several bullets from a rifle."
McManigal eventually surrendered Friday morning and was arrested for investigation of multiple counts of aggravated assault targeting law enforcement, possession of a weapon by a restricted person, felony discharge of a weapon, criminal mischief, violating a protective order and more.
After his arrest police discovered the explosive devices, which prompted the evacuation of roughly 168 residences and over 30 businesses. With the help of West Valley, Unified Fire, and FBI bomb squads, the explosives were safely detonated Friday evening.
South Jordan city spokeswoman Rachael Van Cleave said while McManigal's residence was damaged extensively, only one of the surrounding homes sustained "minor damage."
"It could not have turned out better," she said.
Contributing: Tania Dean, KSL TV
×
Related Stories