SALT LAKE CITY — The face on the bag was new, but also entirely familiar.
It may be just the change Tony Finau needs — or at least, he hopes it is.
Finau teed off Thursday in the 3M Open with a new caddie, a different caddy than he's had since his rookie season on the PGA Tour in 2014-15.
Gone was long-time caddie Greg Bodine after an eighth-place finish at The Memorial, the latest in a significant run of bad luck on the final day of a PGA Tour event as Finau has searched for his first big-time win in professional golf.
Instead, the 30-year-old Finau teed off with Boyd Summerhays holding the bag — his longtime swing coach, friend and mentor who has guided him for much of his career.
"It was good to have him out," Finau told the Golf Channel of Summerhays. "I've had him in the past to carry my bag, and it's nice to have him see things up close, from inside the ropes.
"With everything going on, you can't really watch. The best way for a coach to see it is inside the ropes; a little change this week."
Last week wasn't the first time Finau has taken a lead into the weekend and watched as it slowly faded away. But it was the highest finish on Tour since the Rose Park native took a 2-shot lead with two holes remaining at the Waste Management Phoenix Open before falling in a playoff to Webb Simpson.
Finau isn't disappointed in his overall finish at Muirfield Village. On the contrary, he feels like he was playing some of his best golf — and for a player who has just four top-10 finishes in the pandemic-shortened 2020 season to date, there's a legitimate argument to that theory.
Still, he hasn't won since the Puerto Rico Open in 2016, putting him among the leaders on the PGA Tour in overall play and FedEx Cup points without a victory.
"I didn't get the finish I wanted out of last week," a good-natured Finau said after navigating TPC Twin Cities with a 6-under-par 65. "But you can always take away positives when you are playing a really hard golf course and playing well.
"Being able to build up a lead that I had on Saturday gives a guy some confidence. That's the positive I take from it — in that field, I think I was playing some really nice golf. It takes a lot of skill to do that."
So far, so good. One of the longest driving golfers on tour, Finau led the 3M field Thursday in proximity to the hole and strokes gained, and was top-five in approach shots and off the tee, according to PGA Tour stats.
One can forgive supporters for wondering if the West High graduate is destined to be forever the bridesmaid on tour. There are worse ways to make a living — but can it be frustrating? Sure, it can be.
Which brings us back to the caddie change. It wasn't an easy thing for Finau to do, but a decision he felt had to be made.
"We were together for six years and it's a tough thing, you know," Finau told reporters after Thursday's round left him tied for third. "On a personal level, I love the guy, and on a business level, I felt it was time for a change in my situation and something just different."
Summerhays could help him on the bag, too — at least, if local results say anything about his recruits.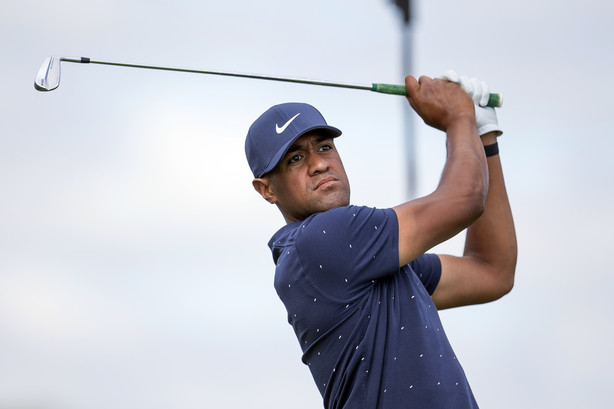 He caddied for his son Preston when Preston won his second-straight Utah state amateur last year, after catching a flight to catch his final round from the gallery the year before.
Summerhays was also on the bag for all four rounds of his daughter Grace's win in last week's Utah women's state amateur, when she became the youngest winner in state history at (barely) 16 years old.
"I've had good players," Boyd Summerhays jested when asked by an equally joking reporter if he planned to make a career change to full-time caddy.
The Summerhays know golf, and they know winners — it's why Finau has paired up with the technician for as long as he has. It's also why the two live near each other year-round, both in Utah — the Summerhays clan hails from Davis County while the Finaus lived for a long time in Lehi — and in Scottsdale, Arizona, where the two live close to one another.
They know each other well enough that Summerhays also knows when to speak up — and when to simply let Finau do his thing. So when Finau shot 65 with seven birdies and just one bogey, Summerhays knew what to do.
"He didn't do a lot of talking," Finau said of Summerhays on Thursday, before adding with a grin, "I told him to just hold the bag while I'm playing nicely. I'll call him in when I need him. We have a nice relationship, no hard feelings."
×
Related Links