Estimated read time: 2-3 minutes
This archived news story is available only for your personal, non-commercial use. Information in the story may be outdated or superseded by additional information. Reading or replaying the story in its archived form does not constitute a republication of the story.
The Lehi man accused of gunning down his wife in a church parking lot back in January admitted to the crime and took a plea deal today.
David Ragsdale simply responded, "guilty, your honor" when the judge asked him if he was responsible for killing his wife. Ragsdale's attorney also issued a public apology from Ragsdale for committing the murder.
"He wants mainly the Palizzis, Ann and Al Palizzi, to know how much he regrets what he did. He knows there is nothing he can do in this life to change what he did on the 6th of January this year," defense attorney Dusty Kawai said.
The attorney continued, "At this point right now, he is just really racked with the pains of his decisions -- not because 'poor me, I'm going to spend the rest of my life in prison or a good portion of it,' but he understands he took away something that he can't replace, and there is a loss in Kristy's death that … what do you do about that?"
Ragsdale admitted that he drove up to his estranged wife, Kristy, in this LDS Church parking lot, on what was her 30th birthday, and opened fire. Kristy's mother witnessed what happened, and within an hour Ragsdale surrendered to police.
Prosecutors charged him with aggravated murder and were planning to pursue the death penalty. But under a plea deal reached today, Ragsdale will serve at least 20 years in prison and faces the possibility of life behind bars, with a slim change he may get parole someday.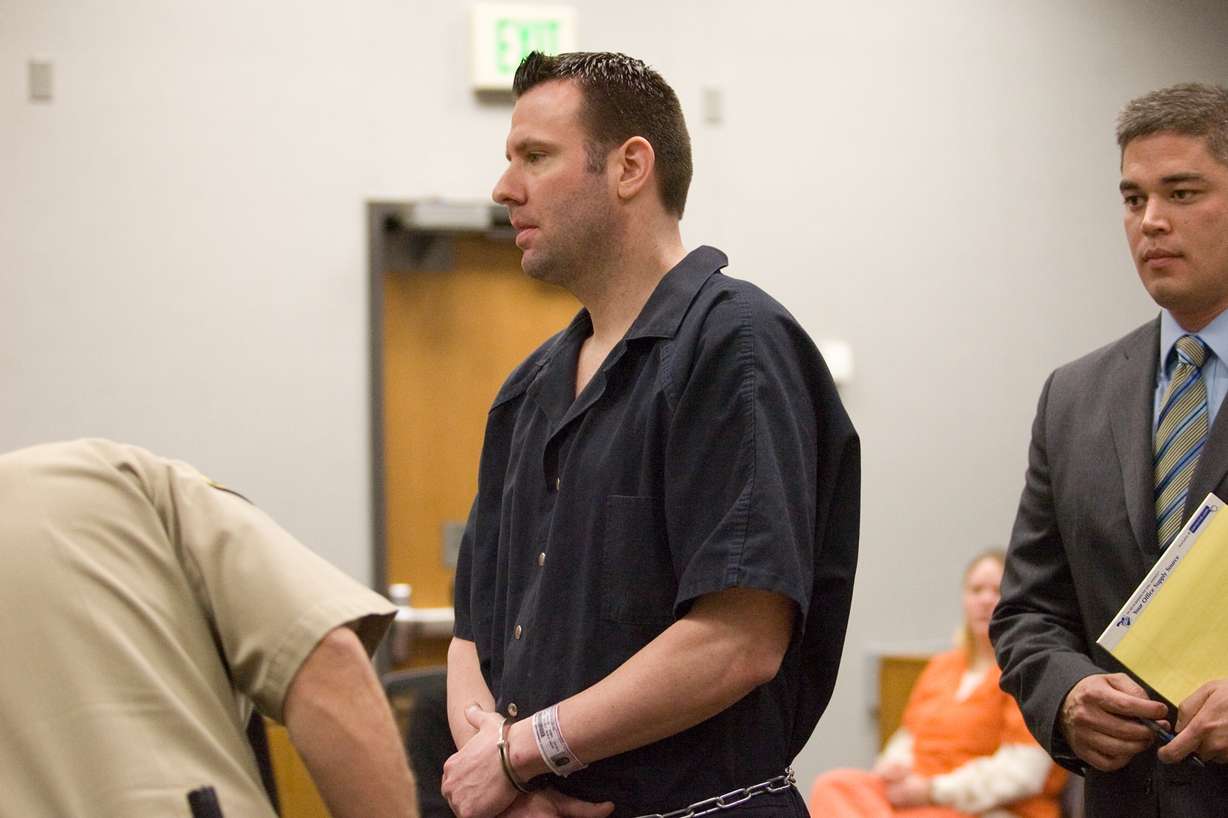 "It's 20 years to life with the possibility of parole, and we're confident when the board of pardons takes a look at this case, that they are going to lean heavily towards the life side of that sentence. We anticipate he will serve a lengthy prison term," said Deputy Utah County Attorney David Sturgill.
The couple's two young children are now in the custody of Kristy's parents and will be raised at their home in Washington State.
Both families say they are supportive of this plea bargain, which means there will not be a murder trial.
David Ragsdale will be formally sentenced to prison on Jan. 29.
E-mail: spenrod@ksl.com
E-mail: rjeppesen@ksl.com
×
Photos
Related links
Most recent Utah stories