Estimated read time: 2-3 minutes
This archived news story is available only for your personal, non-commercial use. Information in the story may be outdated or superseded by additional information. Reading or replaying the story in its archived form does not constitute a republication of the story.
Sam Penrod and Lance Bandley ReportingLDS Church President Gordon B. Hinckley dedicated the new campus of LDS Business College today. The school moved this summer next to us at KSL in the Triad Center.
Just about the entire student body showed up for today's event. Now more than 1300 students are now learning here, in a brand new campus.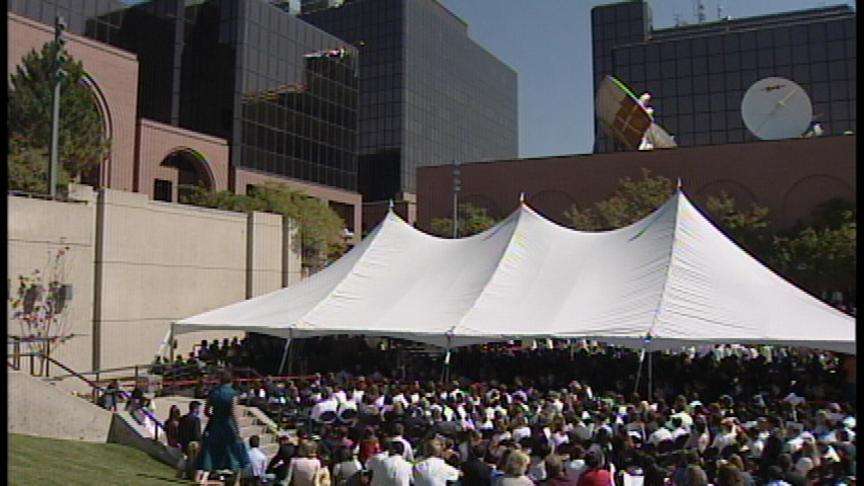 Hundreds of students gathered outside the Triad Center to see the dedication of the new campus of LDS Business College. After 44 years of being on South Temple, the school is moving to the heart of downtown.
President Gordon B. Hinckley: "Wonderful dormitory facilities have been made available. When the Main Street mall is replaced by the church, it will be near a wonderful shopping center, all together, nothing could be better than what we have here."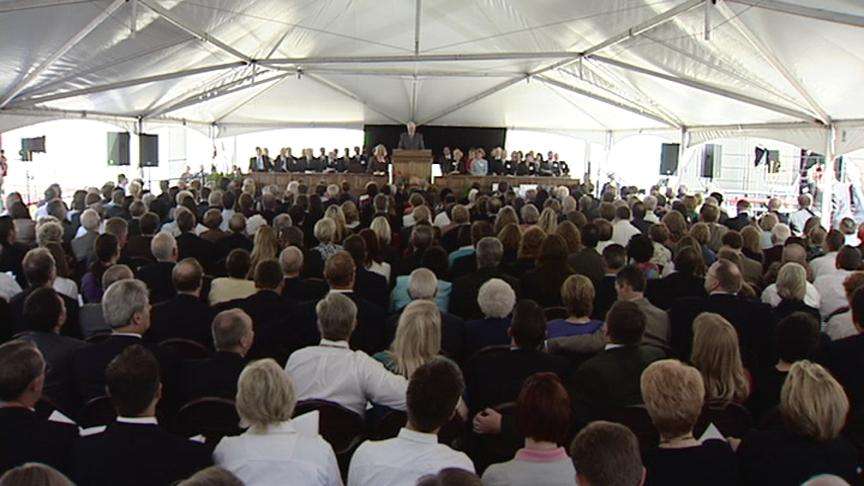 LDS business college offers one and two year degrees in business fields. Enrollment is now at 1300, and could go as high as 2500, but school leaders say class sizes will remain small.
Stephen Woodhouse, President, LDS Business College: "We have purposely built classrooms that are small, most seat only 30, some 40; but we've kept them small in order to maintain a high level of interaction between our students and the faculty and maintain this family feeling that has been the hallmark of the college for so many years."
For students and faculty, the new campus has a lot to offer them.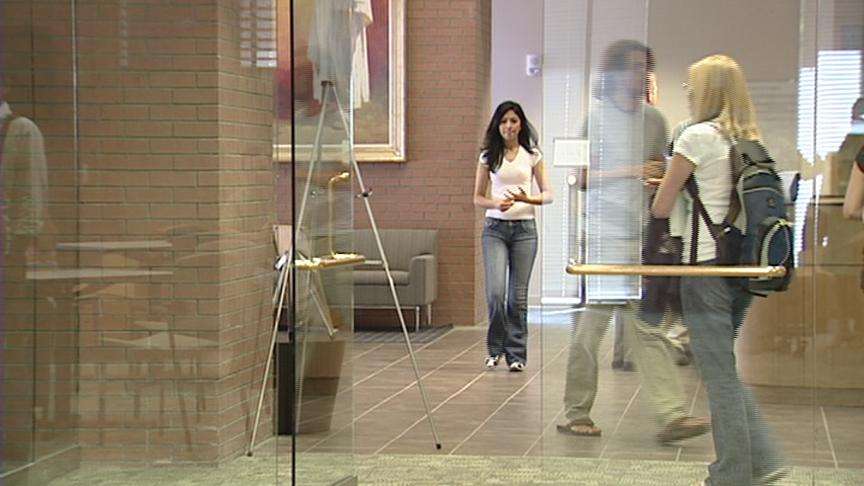 Todd Greene, Student: "I think it's awesome, I think it's wonderful. I was at the old campus and I think this one is ten times better."
Brittany Olsen, Student: "It's great, I love this location. It's so nice to be across the street from the Gateway mall, and it's really close to Trax, which is great for taking the bus."
Keith Poelman, Faculty Member: "We really enjoyed the mansion campus, because it was so unique, but now we have a wonderful place to teach that was specifically built for that purpose and all kinds of wonderful technology."
×
Most recent Utah stories