Estimated read time: 3-4 minutes
This archived news story is available only for your personal, non-commercial use. Information in the story may be outdated or superseded by additional information. Reading or replaying the story in its archived form does not constitute a republication of the story.
A college student from northern Utah is making remarkable progress confronting her unusual, surrealistic fear of death. In fact, as part of her therapy, she had to confront the nightmare in what you might consider the worst possible place.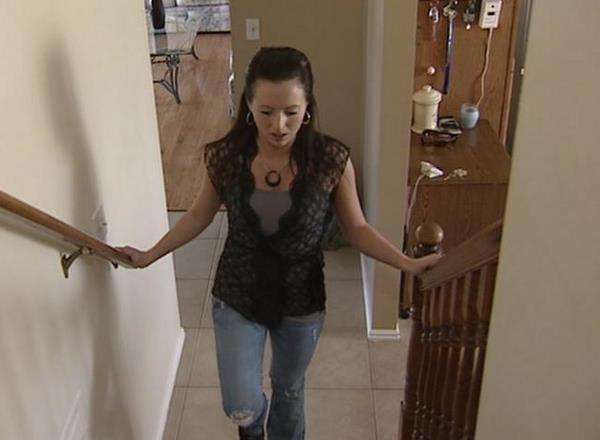 Every time Mandi Hicks watches television or movies, she believes what happens there will happen to her. A homicide, a car accident on the news, or a fictitious killing in a movie: they all play out in her thoughts as real as a hand in front of her face.
"It's so real that I would get so anxious, like I was preparing for it to happen," Mandi said.
She found ways to push the images aside with repetitive behaviors lasting from 15 minutes to two hours or more.
For example, she repeatedly squeezed toothpaste onto her toothbrush and removed it. "'Cause I believed if I brushed my teeth with that toothpaste the first time, that I would actually go blind or I would die," Mandi explained.
She turned a faucet on and off. She repeated steps on stairs or in and out of the doorway to her bedroom, believing if she didn't do this, she would die.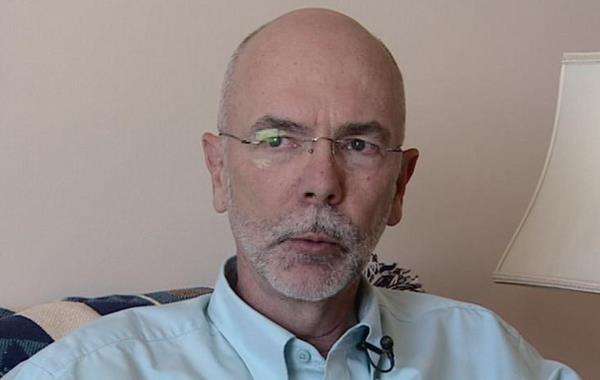 By the time she reached high school, Mandi was good at masking her rituals. "I hid it for a very long time because I thought I was crazy; and so, like out in public, if I did something repetitively, I would cover it up with something, you know," she said.
Mandi is not crazy. She has an illness called OCD, or obsessive compulsive disorder. It's very common, but in Mandi's case, the trigger is an unusual imagery of death.
Psychologist Mark Owens says we all have these fleeting thoughts occasionally, rationalizing a superstition to avoid bad luck. But Mandi's thoughts are vivid and don't go away.
"Part of her mind knows this is not likely to happen, understands the probabilities. And there's another part of her mind that is absolutely sure that if she doesn't do her ritual, her fears will come true," Owens explained.
But this young student is on the mend. She's going back to Weber State University, determined to get her life back again.
In the first two weeks, Mandi met with Owens almost every day. "Now it's faster for me to get rid of those feelings because I am desensitizing myself to it," she said.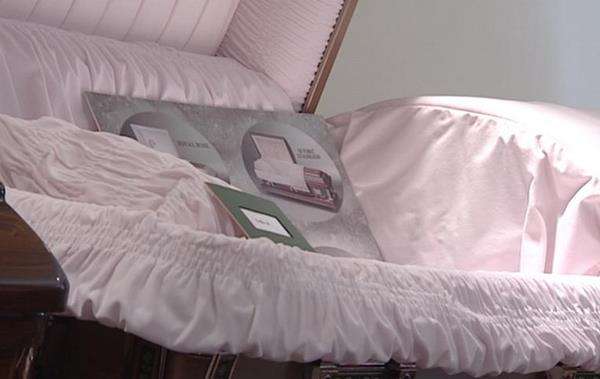 Owens says distraction never works in treating OCD. "What we have to do is have her walk directly into her fears so we accentuate those," he said.
Mandi is smart and disciplined and works hard at therapy. One of the most difficult challenges was probably going to Holbrook Mortuary to confront one of her worst fears.
"She would have repeated images of being buried alive and waking up in the dark inside a coffin," Owens said.
"We looked at coffins, and he sort of had me touch the coffins and look around the mortuary, and he put me into my fears, which I think worked fantastic," Mandi said.
Fear after fear, day by day, Mandi is getting better with more control of the rituals. But she knows it's not easy. She's been battling this illness for the past 16 years.
E-mail: eyeates@ksl.com
×
Most recent Utah stories