Estimated read time: 2-3 minutes
This archived news story is available only for your personal, non-commercial use. Information in the story may be outdated or superseded by additional information. Reading or replaying the story in its archived form does not constitute a republication of the story.
You probably know about the high-flying Air Force Squadron: The Thunderbirds. What you may not know is that Hill Air Force Base soups up the jets that put on the shows.
Team Hill just finished work to keep the Thunderbirds flying at their peak. They turned over the final tricked out Thunderbirds modified for precision flying.
When the Air Force Thunderbirds roar off into the wild blue yonder for precision maneuvers, Hill engineers aren't in the cockpit, but they're definitely in the game behind the scenes.
The 309th Maintenance Wing and the 508th Aircraft Sustainment Wing just wrapped up a 2-year, Thunderbird conversion program.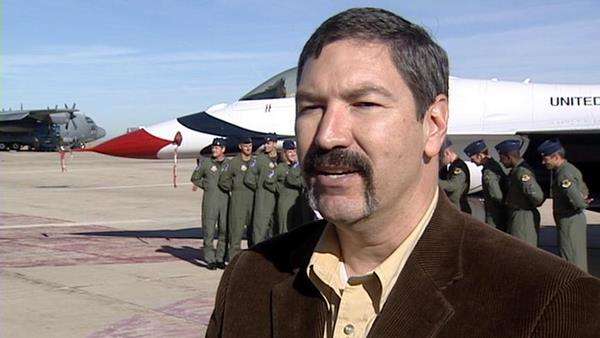 Greg Hoffman, 573rd Maintenance Squadron director, says, "The F-16 has been the mainstay of our depot operations here for a long time. This shows, once again, that when you need maintenance done on the F-16, you come to Hill Air Force Base."
Thunderbird pilots today picked up the last of these specially modified F-16 Fighting Falcons. Thunderbird pilot Maj. Tyrone Douglas says, "You think of having or flying a corvette and upgrading to a Ferrari."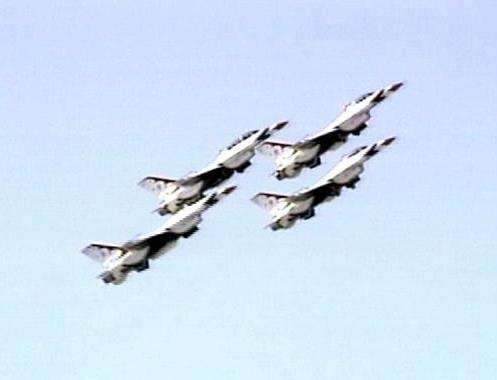 Hill upgraded the Thunderbirds to Block 52 engines for greater thrust, and better performance and reliability.
Thunderbird pilot Maj. Christopher Austin says, "The Block 52 has considerably more power. Our show will change a little bit. We don't plan on changing maneuvers, but it will be more dynamic performance."
Hill workers modified 11 aircraft. They removed guns and added smoke generators, and they made sure the high-flying pilots never wonder if the jet will perform. "The accelerations will be quicker. The climbs will be steeper, and that's what the crowd will see with these new aircrafts," Douglas says.
They also applied the trademark paint job: 25 days start to finish.
In all, Hill logged more than 6,000 total hours on the new Thunderbirds. Douglas says, "Overall, it's just a nice jet, and it's going to be good for the Thunderbirds."
Last year, 70 million people watched the Thunderbirds in action.
Those new Thunderbirds are ready for the 2009 season.
E-mail: jboal@ksl.com
×
Related links
Most recent Utah stories