Estimated read time: 2-3 minutes
This archived news story is available only for your personal, non-commercial use. Information in the story may be outdated or superseded by additional information. Reading or replaying the story in its archived form does not constitute a republication of the story.
Drivers thought the day would never come, but gas prices have finally fallen below $2. One month ago, the average gas price in Utah was $3.38; today several gas stations across the valley have unleaded gas priced at $1.99. That kind of drop is sure to make an impact in your pocketbook.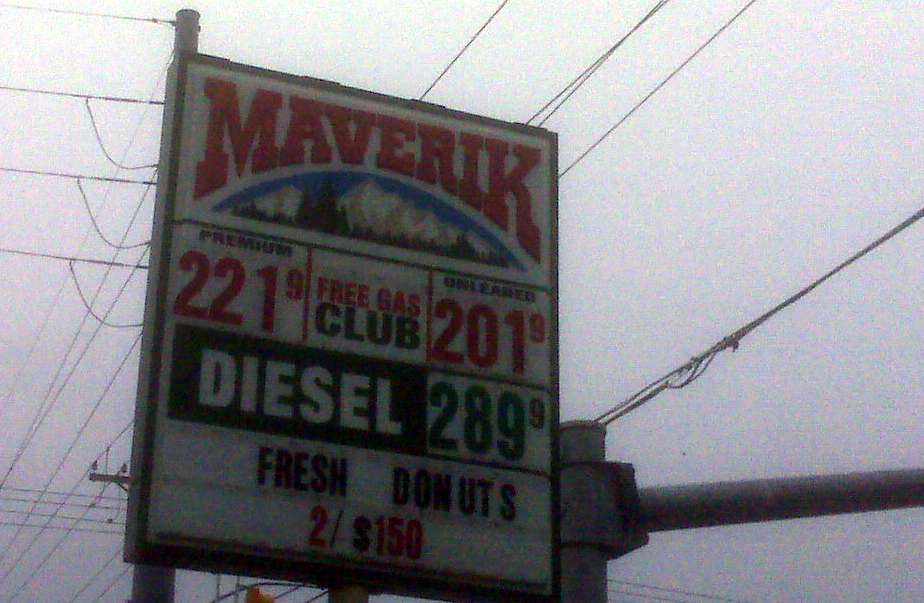 A Sinclair gas station, where the price is $1.97, has been filled with cars all morning. Many people we talked to said they only stopped by to top off after seeing the price. Some of the others we talked to said they couldn't remember the last time they saw gas under $2.
Sam Klemm said, "It's been a long time. It's been what, three years, two years?"
Tiffany Harrison told us, "I think I was in college...(laughs)."
Jeremy Davis said, "I was riding a bike back then I think."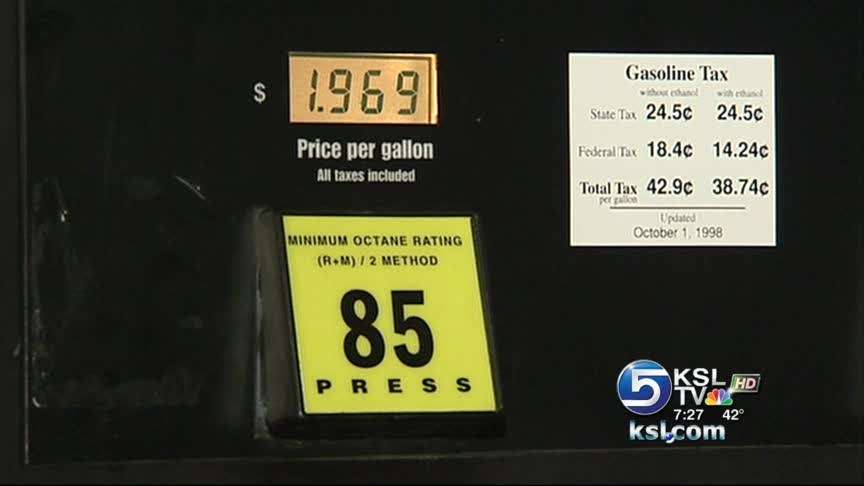 According to GasBuddy.com , the last time unleaded gas prices dipped below $2 was three years ago; so seeing multiple gas stations with signs that read $1.99 was a bit of a shock for some.
Catlin Bigelow said, "It's fantastic. Finally, for the first time in 3 ½ years, I think I heard."
For those who were filling up as part of their job, today's savings is a much needed relief.
Felix Calath said, "Before, I spent about $500 a month, now I spend about $200."
But for others, today's price is too little too late.
Shane Powers said, "Really, this provides me no relief. My boat's winterized, it's in the garage. It doesn't do me any good now."
Utah is still 15 cents above the national average, and many of the stations across the valley seem to still be hovering around that $2 mark.
The price at the Maverik station on 3900 South and 516 West is now $2.01.
Fueling up also costs about $2 a gallon at the Texaco on 4100 South. Our photographer found a Sinclair near 4400 South and 600 West selling regular unleaded at $1.99 a gallon this morning. And, gas was selling for $1.96 at the Costco in Murray, although a membership is needed for that one.
Tiffany Harrison says she will take what she can get and hopes that the downward trend continues, just in time for the holiday season. "I have always loved donating money to Toys for Tots and helping the food banks and stuff, and now that is a possibility. Before it was just scraping by," she said.
At Utahgasprices.com , we found at least seven stations in the Salt Lake Valley selling regular unleaded for less than $2 a gallon.
The average price in Utah now is about $1.10 cheaper than it was a month ago, but it's still about 15 cents higher than the national average.
Right now the lowest gas price in the country is in Kansas City. Drivers are filling up there for $1.78.
E-mail: spark@ksl.com
E-mail: tcallan@ksl.com
×
Related links
Most recent Utah stories