Estimated read time: 2-3 minutes
This archived news story is available only for your personal, non-commercial use. Information in the story may be outdated or superseded by additional information. Reading or replaying the story in its archived form does not constitute a republication of the story.
It can be a short path from losing your job to homelessness for a growing number of Americans, and this has been a tough time for many veterans. Today we went to the Homeless Veterans Stand Down, where vets in need got the help they deserve.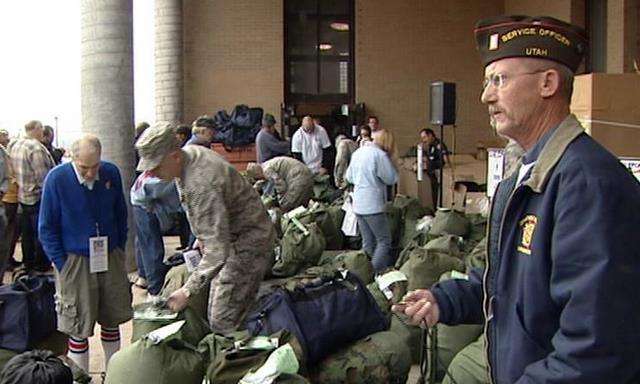 Dignity and respect go a long way for military veterans trying to find their path to a better life.
Iraq War veteran Keith Frazier is among 175 homeless vets who showed up for the Homeless Veterans Stand Down at the George E. Wahlen Department of Veterans Affairs Medical Center.
"The help is there, we just have to go get it," Frazier said. "We served our country; we just need to get some help to get back on our feet."
The VA wants to make sure that veterans from all the wars get the benefits and the help that they deserve, especially when the economy is so tough.
"It's a great opportunity to serve people who served us, and we're really grateful to be here," said Dr. Michael Tragakis, psychologist at the VA.
Community agencies offered health and dental screenings, counseling, legal help, opportunities for shelter and duffel bags with warm clothes for the winter.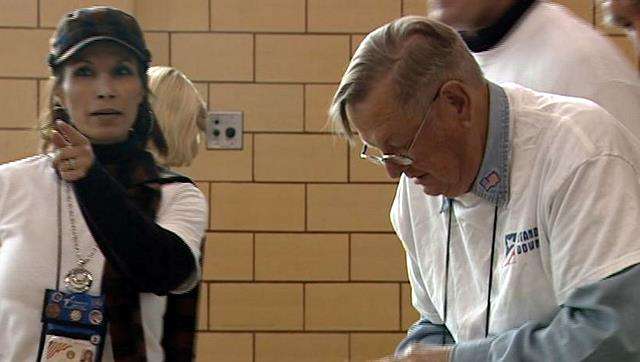 "They're not use to getting support or having support available to them, so that's why the outreach is so important," Tragakis said.
On any given night, 1,600 Utah vets may not have a place to call home. They may sleep in a shelter or out on the streets.
Frazier is part of a new generation of veterans. The VA wants them to understand and use their benefits, especially if they begin to struggle.
"The timing of the veterans coming back, with the economy as it is, makes it hard for the veterans coming back," Tragakis said.
Many can keep a shelter over their heads if they tap into services they earned.
This was the 20th annual stand down for the homeless vets. Nearly two dozen community agencies showed up to offer their services.
E-mail: jboal@ksl.com
×
Related links
Most recent Utah stories