Estimated read time: 2-3 minutes
This archived news story is available only for your personal, non-commercial use. Information in the story may be outdated or superseded by additional information. Reading or replaying the story in its archived form does not constitute a republication of the story.
A family in South Ogden received an outpouring of support today from their neighbors who were outraged over a flag burning in their front yard. It happened on Tuesday, Election Night, after Barack Obama became president-elect of the United States.
The Toles family was coming home from volunteering at a polling location when they heard the news that Barack Obama won. They immediately hung a flag in celebration and then went inside to watch Obama's speech.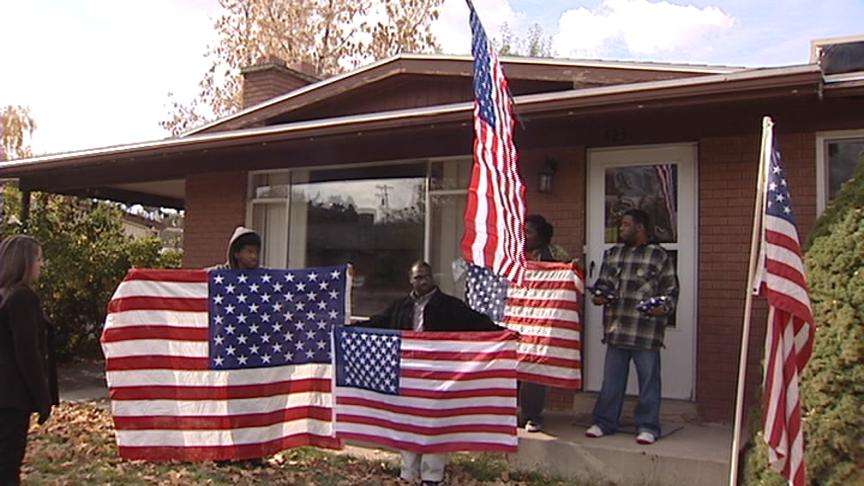 Donna Toles says, "And then my brother screamed, and my daughter started hollering. We came to the front and saw the flag, and it was burning." They put the fire out by stomping on it.
They were upset and in disbelief. "You see this in foreign countries, and you think that's crazy," Alexander Toles said. "You think you'd never see it happen, not only in your own country, but on your front porch, in front of your house."
Now the original flag they hung so proudly is a shred of cloth, tattered and frayed. Alexander Toles asked, "What do we do with this? Do we hold on to it for memories? Do we throw it away? Do we burn the remains like they do in the Army? I just don't know."
What the Toles have discovered is: They're not alone. All day they've received flag after flag after flag. Katy Riney donated a flag. She said, "You guys fight. This is ridiculous. There's no American who would burn the American flag if they're truly an American."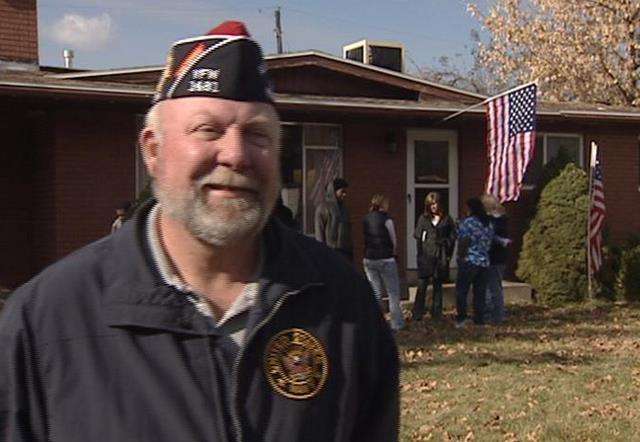 Even veterans are astonished this could happen. Doug Larson, with the Veterans of Foreign Wars, "For a veteran, that is pretty despicable, that somebody would burn an American flag for something that we fought so hard for, the freedom for people to express their rights to vote for whoever they want to vote for."
And even after this, the Toles are still going to support Obama, and they are still going to hang their flag high. They say that's what Obama would want. Donna Toles said, "He represents hope. That's what he's about. He's about hope, and they didn't take our hope away."
The South Ogden Police Department is investigating. One of the family members said they were meeting with the district attorney today to see how to move forward.
E-mail: ngonzales @ksl.com
E-mail: tcallan@ksl.com
×
Related links
Most recent Utah stories