Estimated read time: 2-3 minutes
This archived news story is available only for your personal, non-commercial use. Information in the story may be outdated or superseded by additional information. Reading or replaying the story in its archived form does not constitute a republication of the story.
Today is the last day for early voting in Utah, which meant more long lines at polling locations. In the big picture, the Salt Lake County clerk is convinced all this early voting will make for a smoother Election Day.
It's a historic moment for Utah. "It's crazy, but it's good. People are actually getting out and voting and making their opinion count," said voter Lisa Wahlin.
There have been a record 340,000 early votes cast statewide; Salt Lake County alone has seen nearly 110,000 early votes. Those numbers are part of the reason so many stood in line.
"I was scared how long the lines would be tomorrow," voter Candace Keller said.
Salt Lake County Clerk Sherrie Swensen says fear not. Given that 25 percent of registered voters have already made their choice, it shouldn't be too bad come Election Day.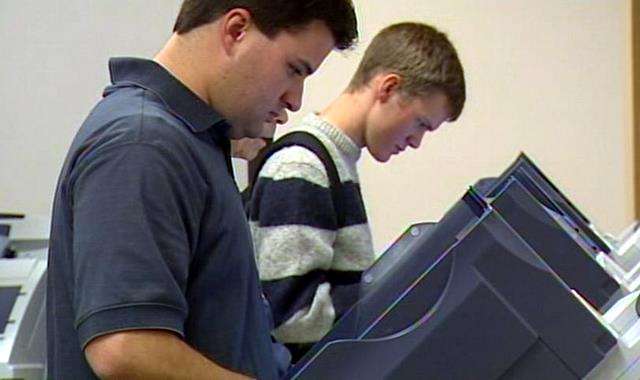 "It's gonna be much less stressful for the poll workers [and] for the people standing in line," Swensen said.
On this day before the election, voters say the wait wasn't bad at all. "Probably about 20 to 25 minutes; not bad at all," voter Chris Nizzardini said.
Utah's early voting was nothing compared to states like Florida, which had 5-hour waits in some locations. At least part of the reason is Utah poll workers wasted no time moving people through.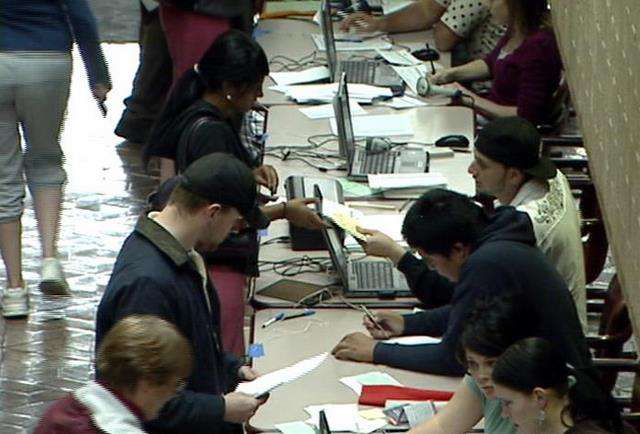 Handouts with information on propositions and constitutional amendments were also provided to voters so they could read them while waiting in line.
More time in line means less time in the booth. Yet, more people are voting than ever before in Utah.
Salt Lake County saw a record number of people voting in 2004, but the county clerk believes this election will set a new record. "This has been so exciting. This is what I, as an elections official, have always wanted and dreamed about," Swensen said.
Tomorrow there will be more than 430 polling locations open. Remember, you have to go to the location in the area where you live.
You can find your polling location and voting registration status by clicking the related link.
E-mail: gkennedy@ksl.com
×
Related links
Most recent Utah stories