SALT LAKE CITY — With hundreds of teachers nervous to return to the classroom — and some high-risk educators even saying they may retire rather than return too early — leaders of the Utah Education Association are calling on state leaders to delay the start of the upcoming school year or push it online for the first several weeks of the semester.
UEA president Heidi Matthews said the choice between sending teachers and students back to an unsafe environment and keeping them home seems to be an easy one.
"Up until now, Utah has faced a choice between two bad options — either return to in-person learning and put our students, educators and communities at risk or temporarily return to a distance learning and virtual instruction model," Matthews said in a news release Tuesday. "Given the state's rising number of positive coronavirus cases, this is no longer a choice. We simply cannot unnecessarily risk lives by opening schools too soon.
"We know that in-person teaching and learning is best for both students and educators, and educators want nothing more than to get back into schools with our students. The reality is that, with few exceptions, we are nowhere near containing the spread of this virus. Current school district plans, no matter how robust, simply cannot sufficiently ensure the health and safety of our students, educators and families in communities where the virus continues to spread unchecked."
Now is the time to reopen "the right way," Matthews told KSL TV.
"Let's take this time to reopen right," she said. "We cannot afford to do this the wrong way. If we do it the wrong way, it's not just that people are hurt or we miss out on some learning — people will die. And that is simply not acceptable when we have alternatives, like continuing to do a distance-learning model."
The move comes as school districts across the state are rallying to finalize plans for a reopening of Utah public K-12 schools in the fall. Schools were closed in March during the onset of the coronavirus pandemic and continued in soft closure — meaning with online-learning options — through the end of the school year.
But with infection rates rising in Utah, as well as in hot spots around the country, many teachers are concerned that a full reopening will only put more children, parents, teachers and faculty at risk. Earlier Tuesday, one of the state's largest school districts — Davis County — adjusted its reopening protocols, pivoting to a schedule that includes just two days of in-person learning per week.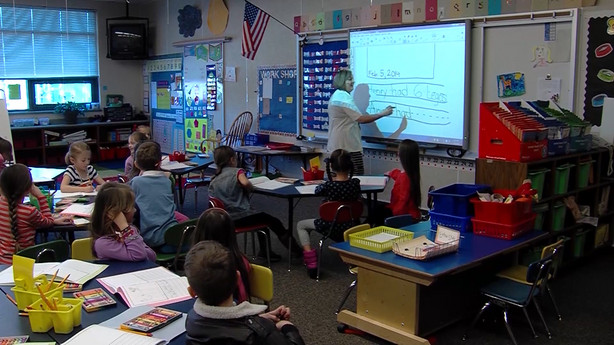 "The infection rate is too high, and we're just not ready," Katie Nelson, a teacher in Sandy, told KSL TV. "We're not ready to open."
Nelson conducted a survey among her educator peers that generated more than 1,000 responses from across the state, though more than 60% of respondents hailed from Salt Lake and Davis counties.
Of the 1,049 respondents, 77.2% either "disagreed" or "strongly disagreed" with the statement: "I feel safe returning to school." Less than 12% answered in the affirmative of feeling safe in returning to the classroom.
Specific concerns of educators include the ability to reasonably social distance in some of the largest class sizes in the nation, as well as provide adequate hygiene and sanitization supplies for each district, school and classroom.
In the Granite School District, administrators are working with several high-risk teachers who have asked to retire or take a leave of absence until the pandemic subsides, Michael McDonough of the Granite Education Association told KSL TV.
"I would guess dozens of teachers are taking them up on that offer," McDonough said. "It's going to be hard to staff our classrooms. We're going to be missing a bunch of teachers."
The UEA's letter comes on the same day that the American Federation of Teachers, which represents 1.7 million school employees, issued a resolution saying it will support any local chapter that decides to strike over reopening plans.
Likewise, the leaders with the National Education Association said they will do "whatever it takes" to protect students.
"Nobody wants to see students back in the classroom more than educators," NEA president Lily Eskelsen Garcia said in a statement via the Associated Press. "But when it comes to their safety, we're not ready to take any options off the table."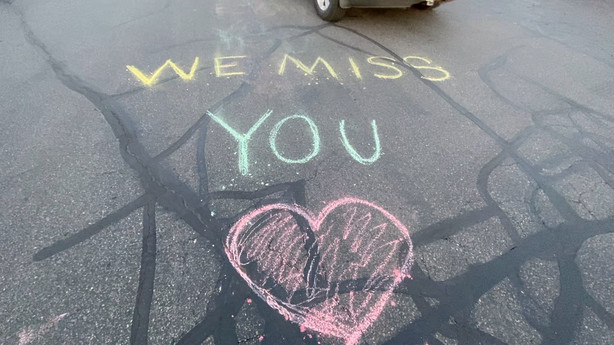 With all that as a backdrop, Matthews and the UEA directed an open letter Tuesday to Utah Gov. Gary Herbert, state and local boards of education, and the Utah Legislature, saying that "now is the time for our leaders to lead."
"We call on local school boards to lead by seeking educator input in creating back-to-school plans," Matthews continued. "Educators have extensive expertise in teaching and supporting students and they must be front and center by fully participating in decision-making and implementation. These plans must also address employee rights and working conditions.
"We call on the State Board of Education to lead by continuing efforts to ensure equity. We recognize the pandemic is not experienced equally by all communities and populations, particularly in rural areas and communities of color. The board must require school district reopening plans that deliver equal learning opportunities.
"We call on the Utah legislature to lead with the additional resources required to open schools safely and to bridge the socio-economic digital divide. Students and educators will face health and safety concerns in schools if they are not provided with proper personal protective equipment, disinfectants, training and other safety measures. Students without access to digital resources, proper supervision and nutrition will fall behind in a remote learning environment. Utah schools, which are already underfunded, should not be faced with the decision of how to pay for these essentials.
"Finally, we call on Gov. Gary Herbert to lead with science and safety and declare that schools in impacted areas will open remotely this fall. We call on him to declare that local school districts should not return to in-person learning until COVID-19 cases decline and they have robust reopening plans created with input from educators and carefully reviewed and approved by local health authorities."
Contributing: Deanie Wimmer, KSL TV; Collin Binkley, Associated Press
×
Related Stories