SALT LAKE CITY — On the evening of July 1, Parker Palmer, Kyle Bailey and Cameron Palmer had planned a night fishing trip at Lake Powell near the Bullfrog Marina. But first, they had to do something important: help a family move into their new home.
After spending several hours serving a family in the Blanding area, where they all resided, the trio headed on state Route 276 toward their destination.
But they would never make it.
At approximately 11 p.m., the driver of the vehicle overcorrected to miss what authorities believe was a cow in the road. The error would prove fatal, as the truck rolled several times off the northbound side of the road, killing all three men.
The accident not only took three good men, but it took fathers from their children and husbands from their wives. It left siblings without a brother and parents without sons. And while the loss was still fresh, and the shock has still not worn off, family members took time to share the stories of these three men who they say lived a life of service and kindness even until their last day on Earth.
Cameron Palmer: Husband, father of four, outdoorsman, social worker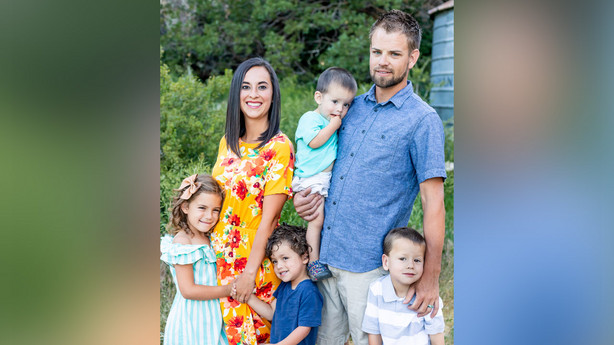 According to Cameron Palmer's wife, Elizabeth Palmer, July 1 started out as a good day.
After several busy weeks with Cameron spending long hours at work as a social worker at the San Juan Counseling Center, and the stress that often comes with being parents of several young children, the couple decided it was time to reconnect. So, before Cameron left to help his new neighbors and then head out for his planned fishing trip, he and his wife went out to lunch together.
"It was really nice to have lunch with my husband and connect as a couple," Elizabeth recalled. "He was looking forward to the fishing trip with his friends and some of his family, and there were no feelings of apprehension about the trip felt by either of us."
On social media, Elizabeth spoke about how her husband was very in tune with his own feelings and intuition, saying if there was a warning to be had, Cameron would have decided not to go.
"As I recount the day before his passing, there was no warning," she wrote in a Facebook post. "We both were so busy doing really good things for our family and community. I felt right about all of them. … Had Cameron felt off about fishing, he would have asked me repeatedly if it was okay, and we would have talked it out. That didn't happen. That wasn't the conversation we had before he left. As hard as it is, (I believe) he was meant to go."
When Elizabeth learned of her husband's passing, she said she was devastated, both for herself and for their four children.
"Cameron was an excellent, excellent dad," Elizabeth said. "My kids have moments of pain, and their pain is real. They miss their dad."
In the midst of all her pain and hardship, Elizabeth's thoughts have not been far from the families of the other two men.
"When I first heard that my husband passed, I was crushed," she wrote on Facebook. "I heard the words but didn't want to accept them. Then I thought about the other two men. I wanted to know if they were OK, or if it was just Cameron. But it wasn't. The others were gone, too. My heart immediately flew to the other wives, McKenzii and Bree, and I thought about the pain that will be in their hearts, too. I hated this for them. I didn't want this for them. I didn't want this for any of us."
Parker Palmer: Husband, father of three, outdoorsman, peer support specialist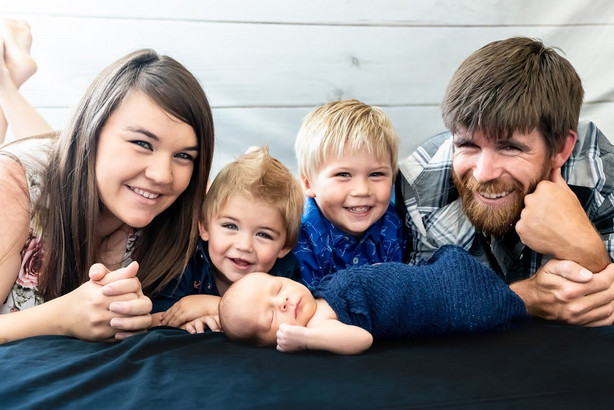 On the morning of the accident, Parker Palmer went to work as a peer support specialist at the San Juan Counseling Center. Having struggled with drug abuse in the past, and being nearly seven years sober, Parker made it his goal to help others overcome challenges he has struggled with, his wife, Mckenzii Palmer, said.
That morning, however, Parker would not finish his shift at work because his dog of 15 years had passed away. According to his wife, Parker was excused from work so he could lay his friend to rest.
Even amid his own grief, Parker moved forward with his plans to help a new family move in and was going to bring his two oldest sons fishing with him.
"He got the boys all ready to go, but I decided last minute not to have them go with their dad; that Parker needed a night out with his friends so he didn't have to worry about the kids," Mckenzii said. "On his way down, he called to tell me he loved me, but I never got the text message from him letting me know that he had gotten to the lake safely."
Awake all night with worry having not yet heard from her husband, Mckenzii said she was somewhat relieved when she heard the knock on the door at 4 a.m. Even so, she wondered why Parker wouldn't just come in.
"When I heard the knock, it was strange because I knew there was no way he caught that much fish that he needed me to open the door for him," Mckenzii recalled.
But when she opened the door, it was Parker's parents and sister, along with police officers and the family's church leader. It was then that Mckenzii knew that something was wrong. She said she fell to her knees and cried.
"I don't know who I am without my husband," Mckenzii said. "Nights since he died have been hard because Parker would lay with the kids to get them to sleep, and now the boys will just cry out for him until they fall asleep."
While Mckenzii says there's no way of knowing what might have happened had she sent her sons fishing with their dad that night, she takes comfort knowing that her boys are still with her.
"I haven't come to a conclusion yet what would have happened if I had let our sons go fishing, because it is such a by chance situation," she said. "Maybe they would have left a little earlier and the cow wouldn't have gotten to the road yet, or maybe they left later and there was no obstacle in their way the whole drive. Yet there would still be the chance that my sons did go and they wrecked and my sons died, too, or had to watch everyone else die … before they were found."
Right now, Mckenzii said she plans to make sure her kids remember their dad and the good man he was.
"Parker was an amazing father," Mckenzii said. "He loved his family and the outdoors. The outdoors was where he connected with Earth and with his God. My boys know that Daddy will be gone for a long time, but they also know they will see him again."
Kyle Bailey: Husband, favorite uncle, outdoorsman, student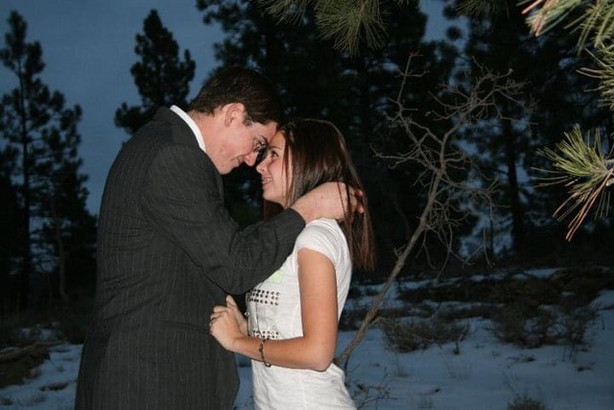 Kyle Bailey woke up at 6 a.m. on July 1 because his initial plan was to help the new family move in the morning, according to his wife, Bree Bailey. With some free time on his hands before the fishing trip that night, Kyle left with one of his nephews to run errands in preparation for their trip.
According to Bree, Kyle was going to take four of his nephews down to the lake with him, but the kids' parents decided not to have them go.
"Kyle was still determined to go down to the lake anyway, so he ate dinner and then left to help people move," Bree said. "He came back at some point to get a hoodie, and that was the last time I saw him."
Bree recalled waking up to knocking on the door and the dogs barking upstairs. She immediately knew it was bad and her heart started pounding.
"The first thing I heard was 'There's been an accident,'" she recalled. "I know there were more things going on that early morning; it was just really hard, confusing, and my world ended."
Kyle was described by family members as unique, fun and very — even overly — generous. Stories are told of Kyle showing up early in the morning to take his nieces and nephews hiking or fishing and spending the entire day with them. He was known to spend money and time, which he didn't have much of, on people just out of the goodness of his heart.
His uniqueness, according to friends and family, sometimes came at a cost, especially when he was younger and he found himself on the receiving end of many acts of bullying. Family members say these experiences formed him into the kind man he was, and Bree said she loved her husband for all he was.
"I always felt so comfortable and happy with him, and I know he made other people feel that same way, " Bree said. "I've always loved how he was so ready to help anyone. He did so much service. Even when he was home and gaming, he wanted to make sure whoever he was playing with, whether it was online or in person, was having fun and had the best weapons and gear. He was silly, loving, kind, patient, and 100% himself all of the time. And I love every bit of him."
Each one of the wives and family members we spoke to expressed gratefulness for the first responders and community of Blanding during one of the hardest challenges they will face.
"In what should be some of the worst days of our lives, I see love," Elizabeth Palmer wrote in a Facebook post. "I see ancient feuds retired. I see people comforting people. I see wives stand tall and proud. I see miracles. … There is no replacing these men. They are forever part of us."
Related:
A Gofundme account has been set up for the families of the three men under "Tragic accident claims lives of 3 husbands & dads."*
---
*KSL.com does not assure that the money deposited to the account will be applied for the benefit of the persons named as beneficiaries. If you are considering a deposit to the account, you should consult your own advisors and otherwise proceed at your own risk.
---
×
Photos
Related Stories