SALT LAKE CITY— Many families are spending more time biking and skateboarding in front of their own homes this summer without their usual summer camps and activities. Experts from Primary Children's Hospital told KSL Utah has already seen an increase in preventable injuries this year.
Former "The Bachelor" contestant Michelle Money and her daughter are sharing their story.
It's a day that forever changed 15-year-old Bri Money's life, and yet she has no recollection of what happened.
"I don't remember the day at all," she said.
Bri was longboarding down a very steep hill in front of her house. "It was good weather. I've always longboarded. I've always loved it!" she explained.
"That particular day I had said, 'Bri, make sure you put a helmet on,'" Michelle Money recalled.
But Bri didn't put it on.
"I was going extremely fast," Bri said. She thinks she went over a manhole, lost her balance, and fell. Bri hit the back of her head.
"So I was passed out on the ground for 13 minutes," Bri said. Fortunately, her neighbors found Bri on the ground and called 911. Michelle was just minutes behind them.
"A parent's worst nightmare just happening right in front of your eyes," Michelle Money described. "It's so hard to see your child unconscious."
They rushed her to Primary Children's Hospital. Bri had suffered a severe traumatic brain injury. Doctors put Bri in a medically induced coma for 10 days.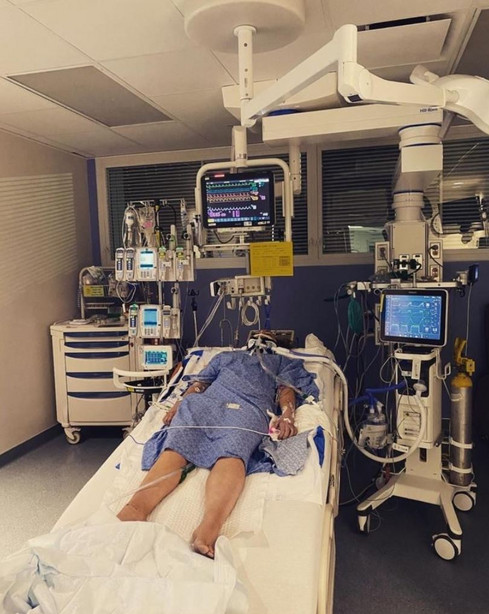 Michelle Money said it was the scariest moment of her life.
"I think as a parent, the first thing you feel is just guilt. Like, I should have made her put that stupid helmet on like I should have been more firm on it," she said.
Bri had bruising on her brain, a cracked skull, and a fracture in her ear and nose.
After 26 days in the hospital, she was finally discharged.
"Oh it was the most incredible feeling to watch her walk out of that hospital," she said. "We could not believe how fast she was able to recover."
Bri said it's a miracle she is still alive.
"I had a very high chance of dying even. I was less than a millimeter away from my face being paralyzed," she added.
But recovery hasn't been easy.
"I had to relearn a lot of things, even how to swallow, walk around, talk again," Bri said.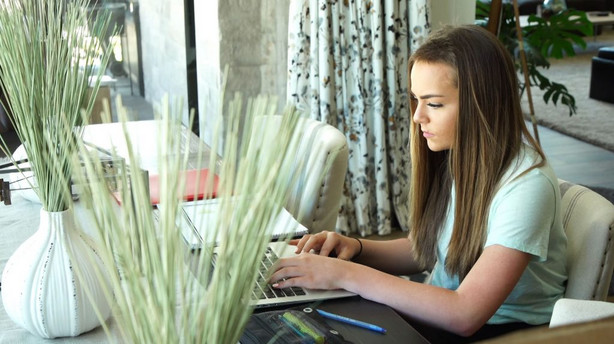 Today, Bri is still working on her balance, but she was already released from physical, occupational, and speech therapy.
She is also still catching up on schoolwork she missed during the school year.
Bri has one message: "Wear a helmet. I know it kind of is shown as something that's not cool, but it's not worth it."
Intermountain Healthcare's Jessica Strong, community health manager at Primary Children's Hospital, said wearing a helmet should be the first priority no matter what.
"Even if you're in your own neighborhood, because you never know when an accident is going to occur," she said.
Strong reminds parents to make sure their child's helmet fits properly. "Kids outgrow helmets like they outgrow clothes and shoes and everything else," she said.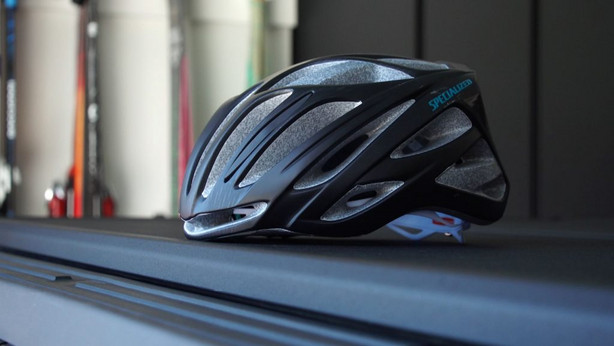 Strong said a helmet should fit snug with no wiggle room and the ear straps should form a 'v' around the ears. "You want to be able to fit one finger between the chin and the strap when it's buckled," Strong explained.
She said it's important to make sure the helmet isn't sitting too far back on their child's head. "That's not going to protect the front of their head, which is really important," she said, adding that the frontal cortex controls the higher thinking and reasoning portion of the brain.
Michelle Money urges parents to be vigilant. "It's like we think we're invincible and we never think it's going to happen to us or one of our children," she said.
As a single mom, Michelle Money said she doesn't want to spend the limited time she has with her daughter arguing. "I only get you half of the week. I don't want to fight with you about wearing a helmet," she said.
But today, Michelle said she has recommitted to "showing up as a parent first before being a friend."
She's grateful she still has her sweet Bri. "It can truly save your life," Michelle said. "You only get one."
Bri said this accident has changed her perspective on everything.
"I've learned more from the experience than anything I've ever been through," she said.
Michelle Money said she is grateful for the way Bri is using her voice to promote helmet safety. ""I am so, so proud of her," she said.
This experience won't stop Bri from longboarding again in the future after she recovers for a year, but next time, she will put a helmet on.
"Going through what I've been through is really hard and if I would have just worn helmet, it would have been so much easier," she said.
×
Photos