Editor's note: This story is part of KSL.com's "Black Voices" series where we share black Utahns' stories about what life is like for them in the Beehive State.
SALT LAKE CITY — Brien Jones was taken aback. He had walked into a funeral for a dear friend and saw a young boy, 5 or 6 years old, holding a Confederate flag.
Jones, 52, is the chief operating officer of a global association and an accomplished theater actor. He grew up in a military family, started his professional life as a broadcast journalist, and one of his career specialties is crisis management. In short, he's not the easiest person to rattle, but seeing that flag rattled him.
"That probably was one of the most jarring experiences that I've had," Jones said. "It was like a punch in the gut. ... Throughout my entire life there have just been so many varied instances of having to be on the receiving end of someone's discrimination and hatred. Persons of color, that's been our lot all our lives. It's been inherited over generations. This is just my period of time, my snapshot in history."
It's been inherited, Jones says, because of the ingrained stereotype of what a black man or a black woman should and can be. In movies and entertainment, he sees people that look like him more often displayed as lazy criminals — a trend that began with the first big-budget film, "The Birth of a Nation," in 1915, and has continued up to now.
In his own theater career — Jones has been cast by the Wasatch Theatre Company, the Salt Lake Acting Company, and the Salt Lake City's Grand Theatre among others — he's mostly played an oppressed black man.
Even sports, which he admits have played a key role in providing opportunities for people of color, can at times carry a negative connotation.
"It sort of casts the black man in a role, generally, as a super athlete versus a super-intelligent person," Jones said.
It's those stereotypes that he's had to deal with for much of his life; stereotypes that he, like so many other people of color, have defied.
In Jones's office, there's a Utah Business magazine cover framed. It's from when he was named as one of the publication's Forty Under 40 Rising Stars. Now that he's 52, he's proven that accolade was more than deserving.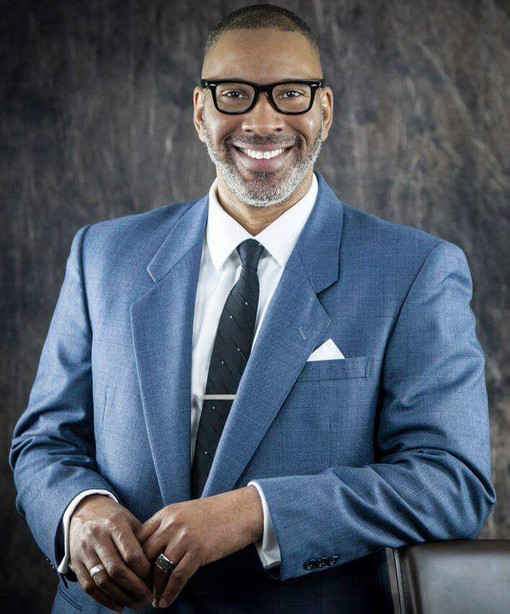 Jones has been with the National Association of Certified Valuators and Analysts based in Salt Lake City since 1997. It's an association filled with financial analysts, business valuation analysts and financial forensic analysts. As the COO, he's over marketing, sales, revenues, membership, education and anything else they can throw at him in a worldwide membership group of around 7,000.
"It's some pretty crazy and cool stuff with a lot of creativity as well," Jones said.
In the early 1990s, Jones came to Utah for a business conference while working in Washington D.C. The place left such an impression on him that in 1995 he moved to the Salt Lake Valley with little to no connection to the place.
"No job, no friends, just kind of pioneered on my own out here in Utah," Jones said.
It's a place that has led to many opportunities. He started with NACVA in 1997; he held the placard for Andorra during the parade of nations at the opening and closing ceremonies of the 2002 Olympics; and when time allows, he's performed in multiple theater productions. His stage work has led to a possible chance to direct a play that will benefit or bring awareness to our current political or social justice crisis in America.
Because of where he lives, the social climate can at times feel isolating.
Since moving to Utah 25 years ago, he has seen the state become more diverse. But from time to time, he still hears from acquaintances that he's the first black person they've encountered. So, when he thinks of the racism that he has faced in the state, he thinks it comes from naivete rather than hatred.
"In my opinion, a lot of the naive detail that people sort of exist in is rooted in what they've seen before rather than having an opportunity to engage with persons of color to get to know that we're just like everyone else," Jones said. "We have the same struggles, we have the same hopes, we love our family, we want to create opportunity and have a slice of the American pie just like everyone else."
His advice for Utahns is to pause and listen, to ask sincere questions, and to not take the negative depictions of people of color as fact. That, he believes, will lead to a better understanding and more empathy.
"This isn't a new crisis," Jones said. "This isn't a new injustice. It's been going on for centuries. It's just our time in it, and I think we have an opportunity this time to, hopefully, listen and pause, to have empathy, to have a dialogue."
×
Related Stories