Estimated read time: 3-4 minutes
This archived news story is available only for your personal, non-commercial use. Information in the story may be outdated or superseded by additional information. Reading or replaying the story in its archived form does not constitute a republication of the story.
SALT LAKE CITY — The remains of 17-year-old Tylee Ryan and 7-year-old Joshua "JJ" Vallow have been recovered at the home of Chad Daybell — the husband of the kids' mother, Lori Vallow Daybell — family confirmed Wednesday.
In a joint statement, Tylee's older brother and JJ's grandparents said they are heartbroken over the news.
"We are filled with unfathomable sadness that these two bright stars were stolen from us and only hope that they died without pain or suffering," Larry and Kay Woodcock, JJ's grandparents, and Colby and Kelsee Ryan, Tylee's brother and his wife, wrote in the statement. "We ask that you respect our family's privacy while we grieve – we have only just been told of the loss of our loved ones and need time to process."
As of 3 p.m., law enforcement officials had not yet confirmed the remains were identified as Tylee and JJ.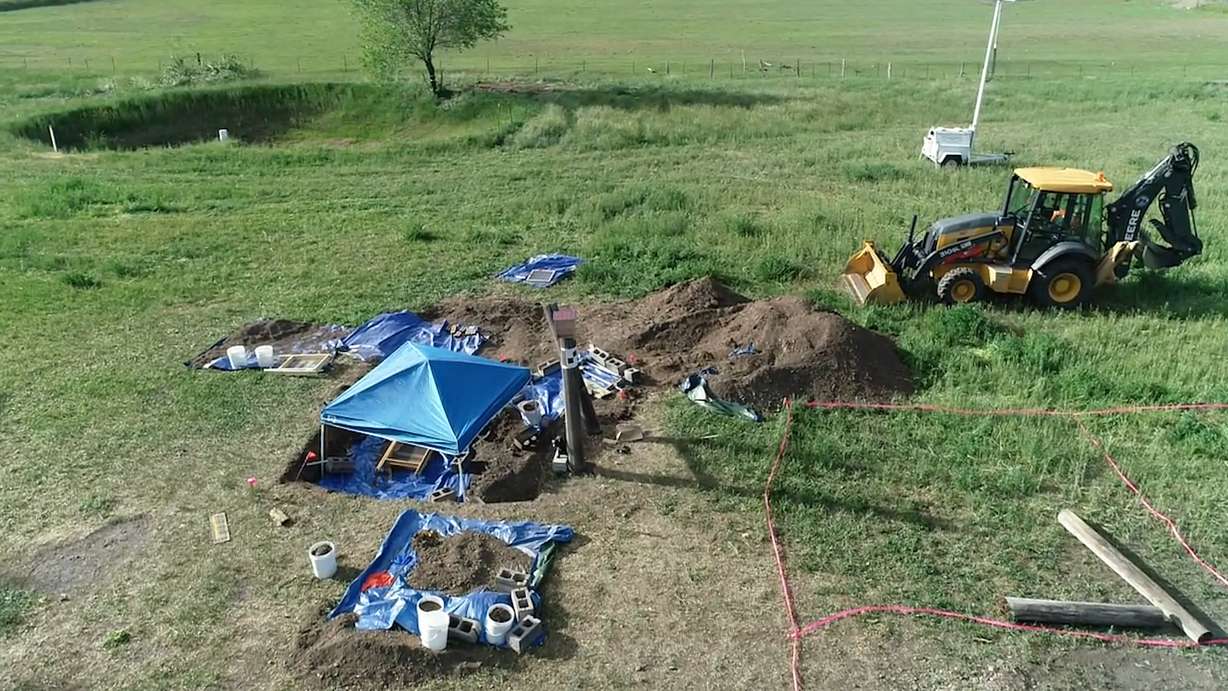 Annie Cushing, Tylee's aunt, said officials told her the remains had not been identified as of 2:15 p.m.
"If/when they are (and I believe they will be in time), they will notify JJ's family of JJ's confirmation and Tylee's family of hers. I know emotions are running high and the rush to an announcement is tempting, but cooler heads must prevail," Cushing wrote in a Facebook post.
Tylee was last seen at Yellowstone National Park on Sept. 8, 2019, with JJ, Lori Daybell and Lori's brother, Alex Cox. JJ was last seen at Kennedy Elementary School on Sept. 23, 2019, according to Rexburg police.
A search warrant was served on Chad Daybell's home in Fremont County, Idaho, Tuesday morning.
Rexburg Police Assistant Chief Gary Hagen later confirmed that unidentified human remains were discovered at Chad Daybell's home. Chad Daybell was arrested and later charged with a Fremont County (Idaho) Magistrate Court with two counts of destruction, alteration or concealment of evidence. On Wednesday, police confirmed two sets of unidentified remains were discovered on Chad Daybell's property.
Chad Daybell also made an initial appearance in court on Wednesday, where an Idaho judge set bail at $1 million. During the court appearance, prosecutor Rob Wood said the remains found on Daybell's property were those of children.
A preliminary hearing is scheduled in Chad Daybell's case for July 1-2.
Lori Daybell was arrested in Hawaii in February after a monthslong investigation into the disappearance of her two children. She was extradited back to Idaho and is currently in the Madison County Jail on two counts of desertion and nonsupport of a dependent child.
Lori Daybell has refused to tell officials where her children are.
Attorneys for Lori Daybell seeked to reduce her bail, but an Idaho judge decided on May 1 to keep her in jail on a $1 million bond.
A preliminary hearing in Lori Daybell's case is scheduled for July 9.
Related:
×
Photos
Related Stories