Editor's note: This article is a part of a series reviewing Utah and U.S. history for KSL.com's Historic section.
SALT LAKE CITY — Protesters have gathered in many places around Utah and across the United States for more than a week now, calling for an end to police policies viewed as systematically racist and for justice in a relation to a handful of officer-involved deaths.
The protests were sparked by the death of George Floyd, who died on May 25 after a Minnesota police officer kneeled on his neck for more than 8 minutes. The officer has since been charged with murder, and three others have since been charged abetting the crime.
Protests for change and against racism are certainly not new in the U.S. They're essentially at the core of what shaped America and have reshaped the country over and over again. As protests against inequality and injustice continue, we look back to a local example of how speaking up against something can truly make a difference.
This story goes back to 1939, when a realtor and state representative named Sheldon Brewster proposed a plan aimed at segregating Salt Lake City housing by forcing all black residents into one section of the city. He even received thousands of signatures asking a city commission to designate a section of the city where only black Utahns would live, according to the Utah Division of State History.
An article published in the Salt Lake Telegram on Nov. 2, 1939 noted Brewster had even been authorized to create a seven-man committee, which he could head himself, that would "study the problem." The outlet also noted that there were a little more than 1,000 black residents in Utah at the time but reported that Brewster said "an influx of members of the race is expected soon and that certain interests are attempting to buy and rent a group of houses for them."
Of course, the proposal was also met with protests at the beginning; and when a hearing was held later that month, about 75 black residents showed up to a commission meeting even though the meeting was never published for the public, the Salt Lake Telegram reported at the time.
Helen Dennis, who chaired the Salt Lake commission, filed a resolution that crushed the plan. The resolution "condemned the principle of segregation of any portion of our population because of racial or cultural prejudices because: It would violate democratic rights of citizens living under a democratic government, sociological and anthropological finds do not uphold segregation and such segregation is unethical and unscientific," the 1939 resolution reads, according to the newspaper.
After the commission's vote, state historians wrote that Brewster tried to get black residents to voluntarily sell their homes. At some point in this process, he even hired a black man who went door-to-door and get people on board with the plan, according to LDS Church History Library archivist Tarienne Mitchell, who compiled a history of one of the plan's protesters, Lucille Bankhead, for Better Day 2020.
Bankhead recalled the plan during a 1983 interview with the University of Utah's Marriott Library.
"(Brewster) wanted all the blacks to come from out here and move in on 7th South. And for all of us to live on 7th South," she said, adding Brewster was going to pay the man he hired "so much money" if he could convince all of the black members in the community to move.
State historians note that black Utahns and those who supported them marched at the Utah Capitol to protest. Bankhead and a friend of hers were among those who voiced their opposition to the plan. She recalled spending the entire day at the capitol with a friend.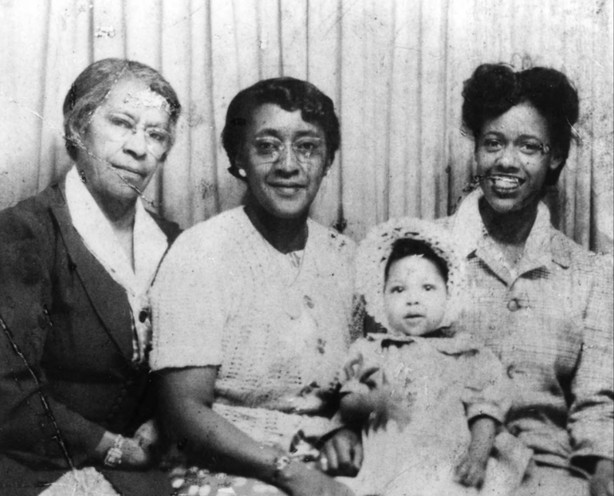 "My mouth's bigger than anybody else's and we told them what we wanted and we was not going to move," Bankhead recalled in the interview. "And that was the first time that we ever been up to the legislature. But we sat up there and we set up with them and it didn't go through. We weren't going to move and give up our land out here for something like that."
Nothing ever came of the plan, and the state's black residents weren't forced to live in the same neighborhood. State historians note that real estate companies attempted to carry out the idea on their own in the 1940s by having "whites only" housing agreements, but that became illegal in 1948.
When asked further about the 1939 plan, Bankhead was quoted saying: "Don't let my color fool you. I (bleed) red like you (bleed) red. … If it's wrong you did to me, I'm going to answer you.
"I don't believe in going around with a chip on my shoulder but I do believe in being everybody and kind," she continued. "But don't try to put something over on me."
And it goes to show the differences that can be made through protest.
×