SALT LAKE CITY — After a turbulent protest in downtown Salt Lake City on Saturday that ended with dozens of arrests, both the mayor and police chief said they suspected instigators came from out of state.
"I honestly, honestly, honestly believe that there were people from out of state that came in here to instigate some of this violence, but we will follow through with that," said Salt Lake City Police Chief Mike Brown.
Salt Lake City Mayor Erin Mendenhall joined the chief in suggesting outsiders were responsible for inciting a riot that caused property damage in several areas of the city.
"The police intelligence suspects that there are people who came in from out of town to do just that, incite the violence and move a peaceful protest into a violent one. We'll be taking that seriously," said Mendenhall.
They aren't alone in that belief.
Since George Floyd's death while in police custody in Minnesota, political leaders from across the country have said non-residents are the ones to blame for causing violence and destruction in their cities.
Several Minnesota politicians claimed as many as 80% of protesters in that state were bused from out of state. Investigations discredited that claim.
And, as the KSL Investigators found from digging through affidavits following Saturday's protest in Salt Lake, arrest records don't appear to support that claim in our state either.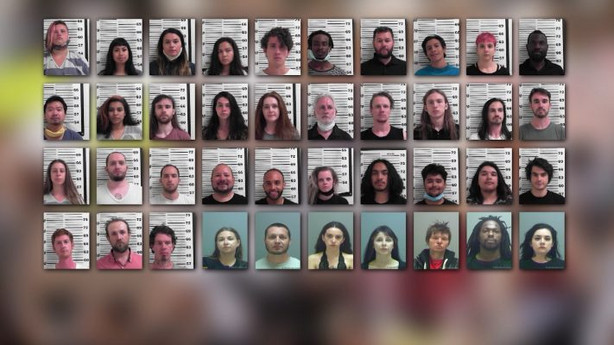 Where are they from?
Forty-six people were arrested during Saturday night's protest. Arrest affidavits are available for 40 of those people, and all but nine showed Utah addresses, mostly in Salt Lake County.
Of the nine without addresses, two have Utah court records indicating ties to the state.
Salt Lake City police did confirm at least one protester was from Wyoming.
The KSL Investigators could find no evidence the others came from out of state.
From that pool of 40 individuals, 25 had no prior criminal record here in Utah, or only had traffic or parking infractions.
Salt Lake City police are still looking for certain protesters accused of vandalism, and have asked the public for help identifying these individuals.
Mendenhall said it is too soon to tell if the people inciting violence were from out of town.
Undoing progress
Salt Lake County resident Kamaal Ahmad filmed a video as he was leaving the downtown protest and posted it on Twitter Saturday evening, expressing his disgust with what he witnessed.
On Monday, he said he felt people present at the protest in the later hours were looking for trouble rather than justice for George Floyd.
"They were trying to provoke the police to make a mistake to catch on camera, to go viral, and say 'you trash, you guys, you're just like the other officers across the nation,'" said Ahmad.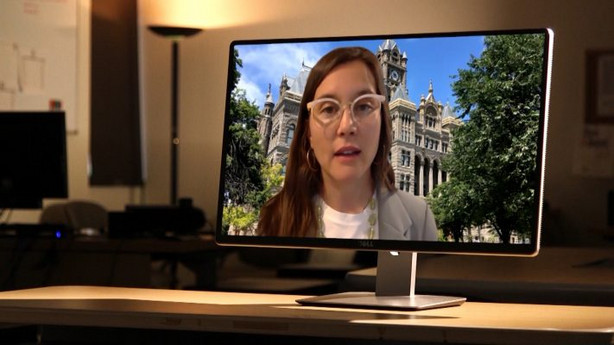 Many black community groups with whom KSL has spoken share the feeling the violence at Saturday's protest was not at the hands of people associated with their community.
"It's not us. It's not our community," said Ahmad.
Lex Scott is the founder of Black Lives Matter Utah. She said the group does not condone violence.
"Those people don't attend our protests, our peaceful protests," she said. "Those people don't attend our meetings with police."
Scott said the result of the violent protest is frustrating after the organization worked for so long to promote real police reform.
"They don't understand the movement at all, and they are damaging the movement," she added, referring to protesters who engage in violence.
×
Related Stories