This story is sponsored by KSL Cars.Your next car is waiting. Search Utah's largest selection of new and used cars.
It's not just the actors that look glamorous on the big screen: over the years, many vehicles have become stars thanks to Hollywood—whether they have played the role of a hero, villain or just a bit part.
And with some looking around on KSL Cars, you can drive what your favorite star did. Check out these well-known wheels we've picked out so you can bring a little fame to your commute.
Volkswagen Beetle from 'Foul Play'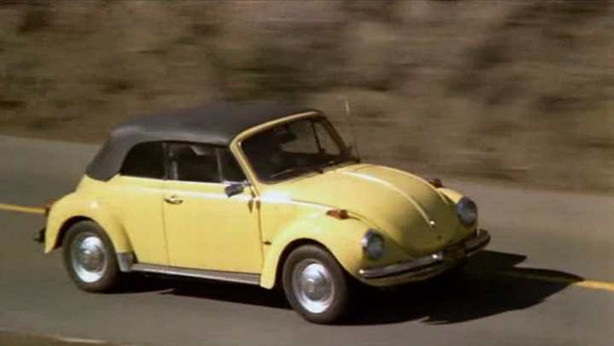 Once the most popular vehicle in the world, Volkswagen Beetles are aging into rarity. You can play Goldie Hawn driving down the coast to a Barry Manilow song in this yellow 1976 Beetle convertible. The ad's $23,900 price seems steep, but claims it's a 20,000-mile one-owner.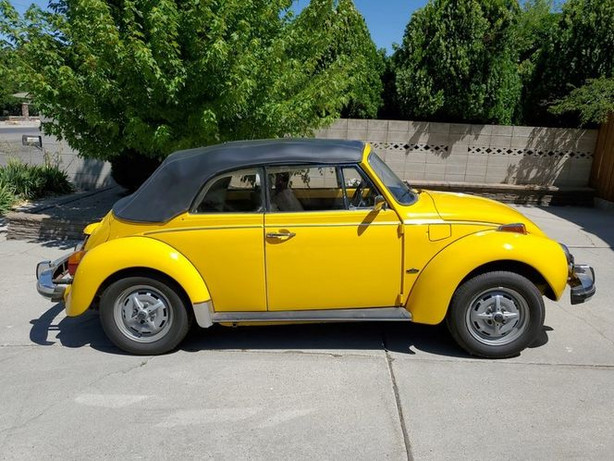 View the listing here.
Herbie 'The Love Bug'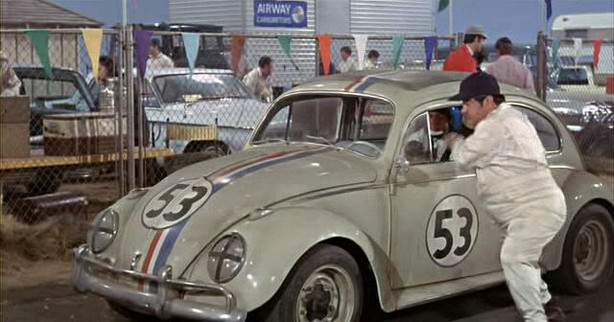 The original Herbie from the Disney movies was a 1963 Sunroof Sedan. We found a sweet '63 in need of Herbie paint (it's black now) right here, but you can get a 1998 New Beetle with the Herbie stripes and 53 logo here.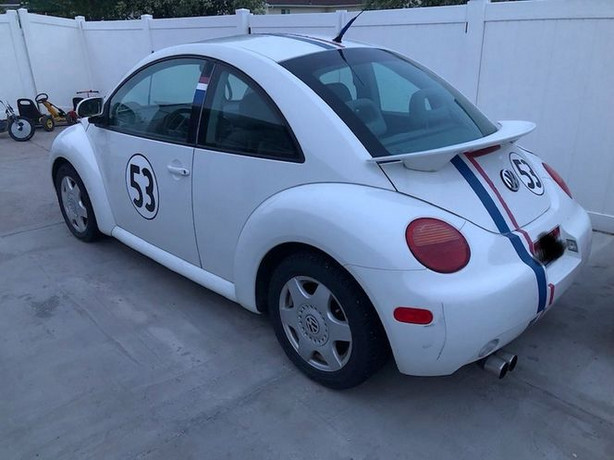 Trans Am from 'Smokey and the Bandit'
Burt Reynolds drove a 1977 Trans Am in the legendary chase movie. He also jumped it, meaning the cars from the movie got scrapped for fear of frame damage.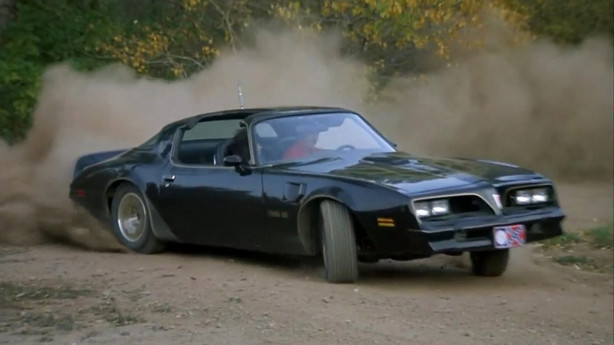 You can get close to his Trans Am with this Formula version.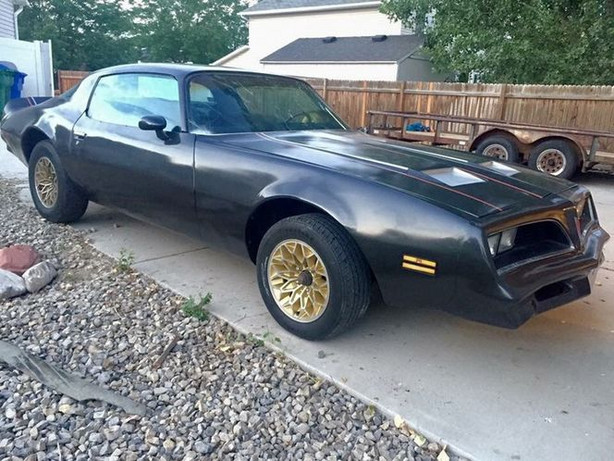 For "Smokey and the Bandit II" they used a 1980 model. Here's one ready to restore to movie glory; it needs paint and a CB radio and then you're ready to get chased all over the country.
Dodge Ram from 'Twister'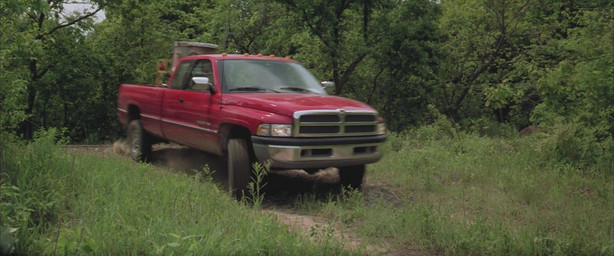 There were Suburbans and other trucks in this movie showing Helen Hunt and Bill Paxton chasing tornadoes. The hero vehicle of the movie is a red 1995 Dodge Ram pickup.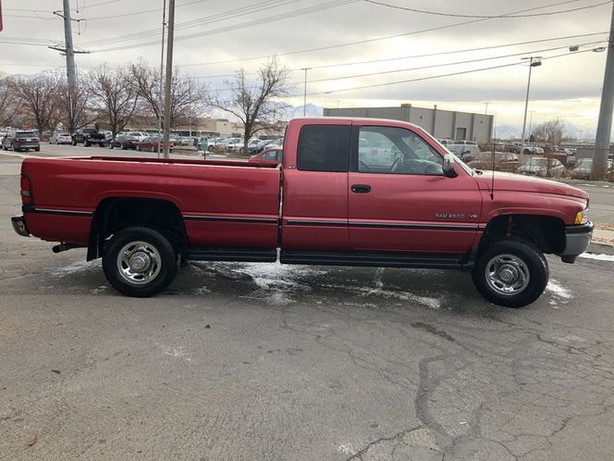 Get this 1997 model (they didn't change much until 1998) and you're ready to drive through any house that rolls into the road in front of you.
AMC Pacer from 'Wayne's World,' 'Cars 2', and 'A Goofy Movie,'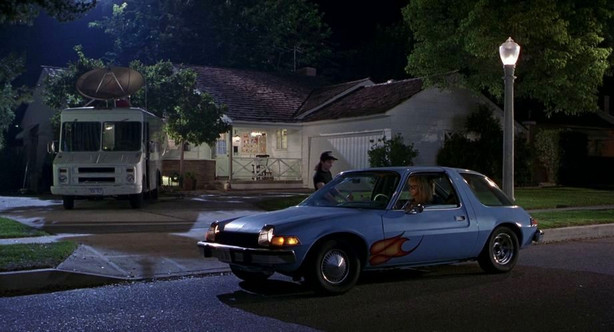 The bulbous economy car from American Motors was mocked enough that it showed up in all those movies ironically, but now has its value going up. We couldn't find any on KSL Cars at the moment, but you can set your notifications to let you know when your chance to ride with Wayne or Goofy comes up.
'Back to the Future'
This time-traveling adventure was set in 1985, 1955, and 1885. The iconic car is the 1982 DeLorean time machine, and they sometimes pop up on KSL Cars. You can read about them and the experience of owning one here.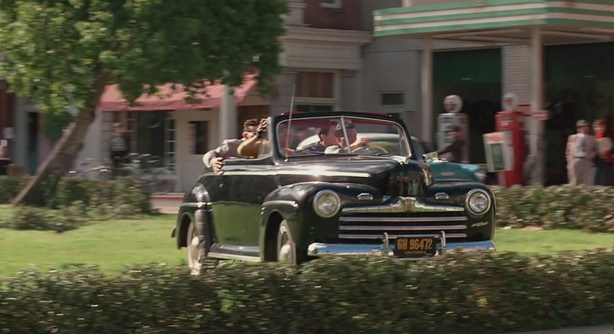 Vehicles in supporting roles include Biff's 1946 Ford convertible from the 1955 part. We found a 1946 coupe gone custom here. The 1985 Toyota truck at the end is a bigger deal now than it was then. We found a black 4Runner that could pull off the lookalike from the right angle.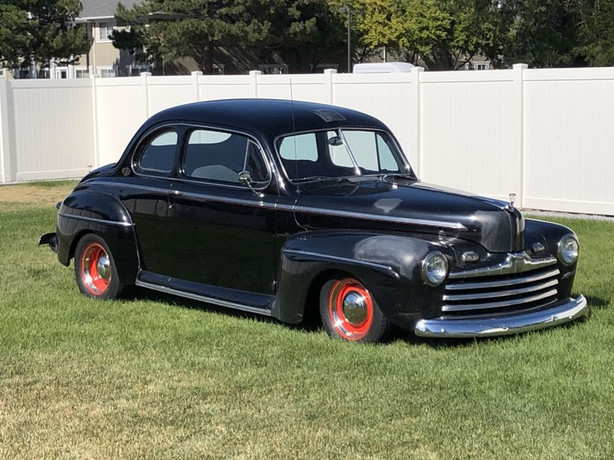 From the 1885 part of the movie we found an 1871 covered wagon but no full-sized steam locomotives for sale. Sorry.
'Ford v. Ferrari'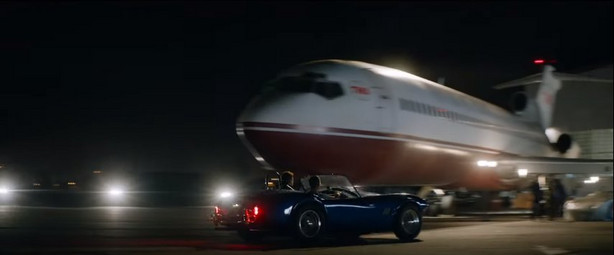 Last year's hit pitted very expensive Fords (GT 40s of the period go for $4-8 million now) against very expensive Ferraris (about $5 million on up), so picking up a star is out of the budget for most of us. Even replicas of the race cars can run around $600,000, so let's look at the supporting roles: Carroll Shelby's get-around car in the movie was a 289 Cobra. This show-winner has the bigger engine, and you could continue winning awards with it for $55,000.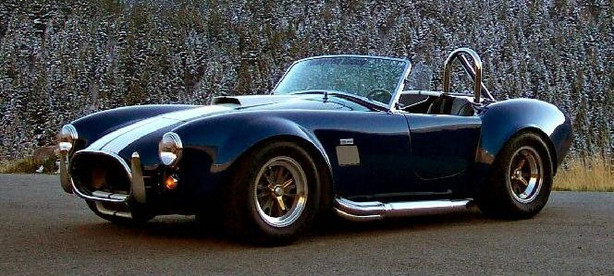 The James Bond franchise
Agent 007's best-known car is an Aston-Martin DB5 with machine guns, oil slicks, and tire-slicers; those go for around a half-million these days. But in 1962's Dr. No he drove a Sunbeam Alpine, and there's a nice one listed now.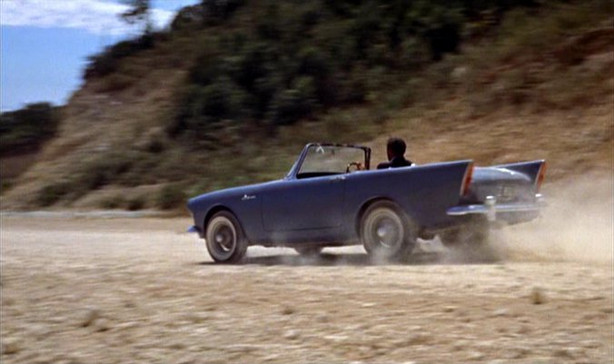 In Goldeneye he took a spin in a BMW 3, and there are three listed on KSL Cars. This one's a 1997, though they didn't change much back then.
'Sonic the Hedgehog'
This chase film puts a 2016 Toyota Tacoma through its paces.
Here's one listed in movie-role silver; just get a blue ball of energy to ride shotgun with you.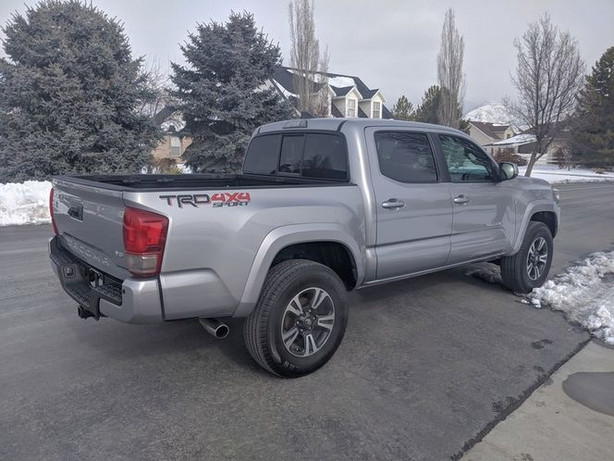 'The Fast and the Furious' franchise
It's tough to find five minutes in one of these movies where the characters aren't driving crazy in a high-performance vehicle of some sort. In the first movie, Paul Walker's character starts out in a 1996 Mitsubishi Eclipse. We found a mechanical double (that's a movie term) Eagle Talon for under three grand.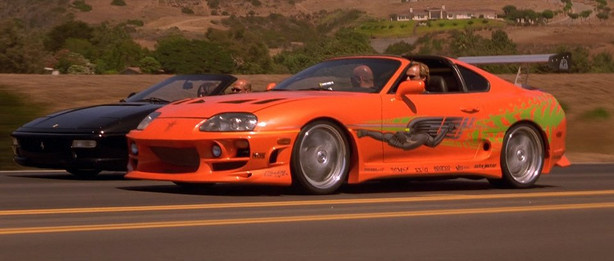 Walker's second car, a 1995 Toyota Supra Mk3, is very rare, but there's a 1996 model on KSL Cars ready for you to buy and paint orange.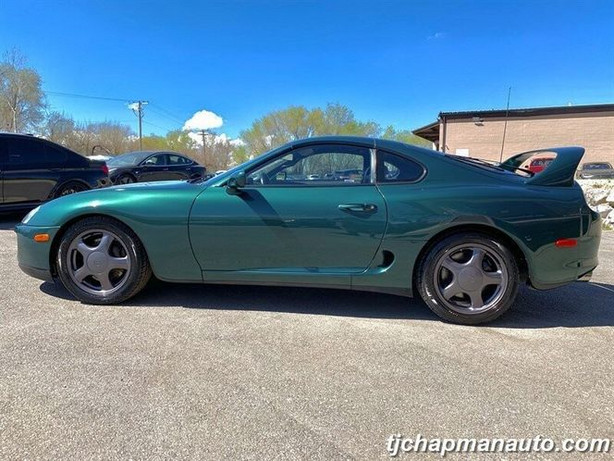 In "Fast Five" the characters drag a safe around with a pair of 2010 Dodge Chargers, so here is one listing for black Chargers (here) and a safe.
'Cars'
Don't laugh. This movie is actually very realistic, down to suspension details when you see the underside of a car. Character cars from the movie are popular with younger kids at car shows. Here's the cast and where you can buy 'em:
Chick: A hybrid-created character, closest to this 1978 Buick Regal.
Ramone: Technically a 1959 Chevrolet Impala, but the kids won't tell the difference between that and a 1960 model after you finish painting it up.
Mater: The friendly old tow truck is considered a mash-up between a late-1950s Chevrolet and International. We found a nice-looking 1956 International and a 1964 model, which is a newer body style but has Mater-esque rust and patina. Also consider this rusty 1955 Chevrolet truck that needs a lot of TLC.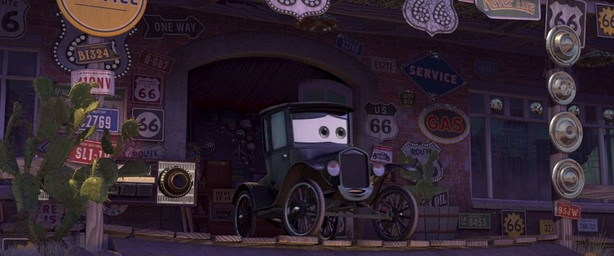 Lizzie: Here's a great match for the black 1923 Model T. It's a year newer, but they changed very little year to year. The color is not that lucky; they were all black back then.
Fillmore: Here's a blank slate to build your own hippie bus.
Sarge: Here's a tan version of the Army Jeep that looks more liveable than the one in the movie.
Doc Hudson: Hudsons are very rare, and the movie helped the Hornet's values. They do show up on KSL Cars now and then; you just have to be watching.
Sally: There are plenty of 2002 Porsches if you want to drive Sally; you'll probably have to get some paint and maybe the rear pinstriping done to match the movie color scheme. Here's a good starter.
Flo and Lightning: Both of these characters have other cars as influences, not blueprints.
The Minis from 'The Italian Job'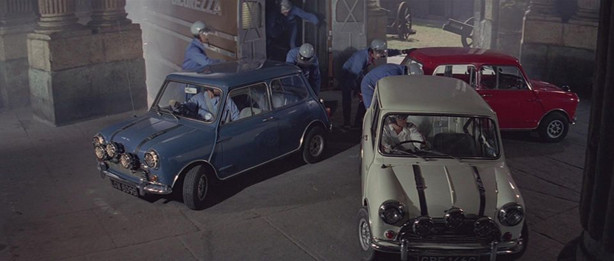 Both versions (1969 and 2003) made Mini Coopers look great. Here's a fun-looking one from the first version and a modern one from 2003. Just make sure you upgrade the suspension before you haul around too many gold bars.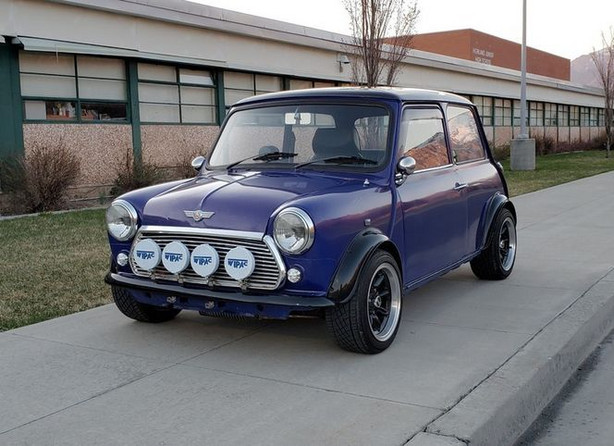 So why buy a car that's been depicted in a movie? First, movies can help a car's value. Wayne's World did great things for the Pacer, and The Italian Job helped Minis. Second, movies help people remember a car and recognize it. And finally, you'll get to feel like a bit of a movie star yourself: it's fun to drive around and have people say "Hey, isn't that the car from…"
×