Estimated read time: 3-4 minutes
This archived news story is available only for your personal, non-commercial use. Information in the story may be outdated or superseded by additional information. Reading or replaying the story in its archived form does not constitute a republication of the story.
SALT LAKE CITY — The Utah Area Presidency of The Church of Jesus Christ of Latter-day Saints has issued additional guidelines for how local Utah leaders should move forward in reopening churches across the state.
In a letter to stake presidents, the area presidency approved all Utah wards to enter into the first phase of the church's reopening plan and hold in-person meetings again, with added precautions. The area presidency also approved infrequent youth gatherings, as long as social distancing and other government regulations are followed.
"We emphasize the importance of proceeding cautiously as we adapt to the continuing challenges associated with the COVID–19 pandemic," the Utah Area guidelines say.
Due to caution, many wards may not be meeting together this weekend as leaders figure out ways to best adhere to the new guidelines. Stake presidents have been asked to meet with their Area Seventy and with the bishops of the stake to determine the timing for resuming meetings.
On Tuesday, the church announced a two-phase plan to reopen meetinghouses across the world. All church meetings had been temporarily suspended since March 12.
"They should carefully study the First Presidency Guidelines side-by-side with this Utah Area Supplement and then prayerfully implement an appropriate plan to begin holding meetings," the guidelines say.
What will church look like?
The area guidelines recommend only sacrament meetings be held during weekly Sunday services, citing space limitations due to the size of some ward congregations.
Those same concerns, though, also apply to sacrament meetings.
During the first phase of reopening, only 99 people will be permitted to worship together. With attendance in many Utah wards far exceeding that number, the area presidency said wards will likely have to hold multiple meetings on Sundays or have members attend on alternating weeks.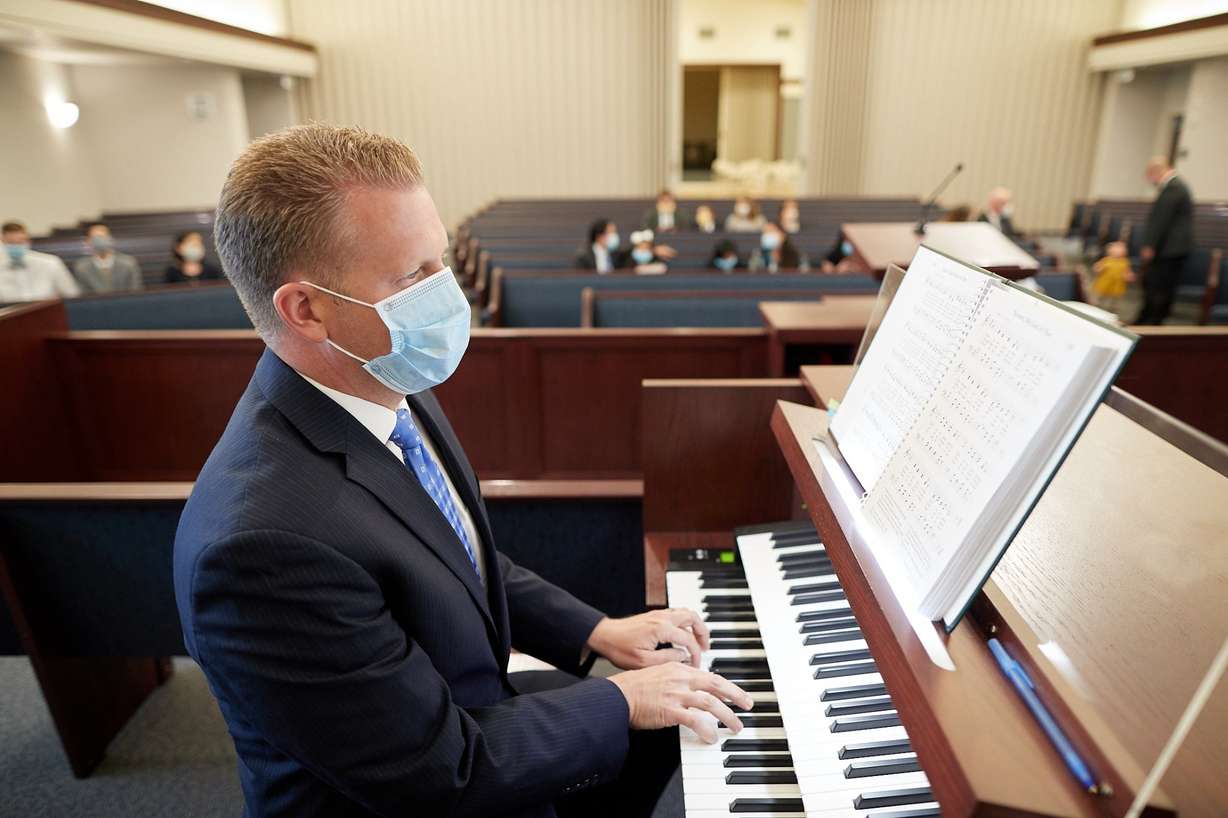 "The size of chapels and the need to carefully follow social distancing and safety procedures may dictate that a smaller number of participants is more appropriate, particularly as you first resume meeting and are gaining experience as to how best to protect one another," the area guidelines say.
Following state guidelines, wards should make sure there's a 6-foot radius between household groups and members should avoid gathering in the church lobbies and are encouraged to wear masks. High-risk individuals (those 65 years and older and those with underlying medical conditions) are discouraged from attending an in-person sacrament meeting.
"Because circumstances and health issues vary by individual, we urge leaders to help members not feel compelled to attend meetings and feel supported should they choose not to participate for a time," the guidelines say.
The use of hymnbooks and printed programs should also be discontinued, for the time being, the guidelines say.
The sacrament
When it comes to administering the sacrament, the guidelines recommend those breaking the bread use hand sanitizer and do so in view of the congregation. Enough trays should be used so bread pieces can be fully separated from each other and water cups can be spaced out to avoid them being inadvertently touched.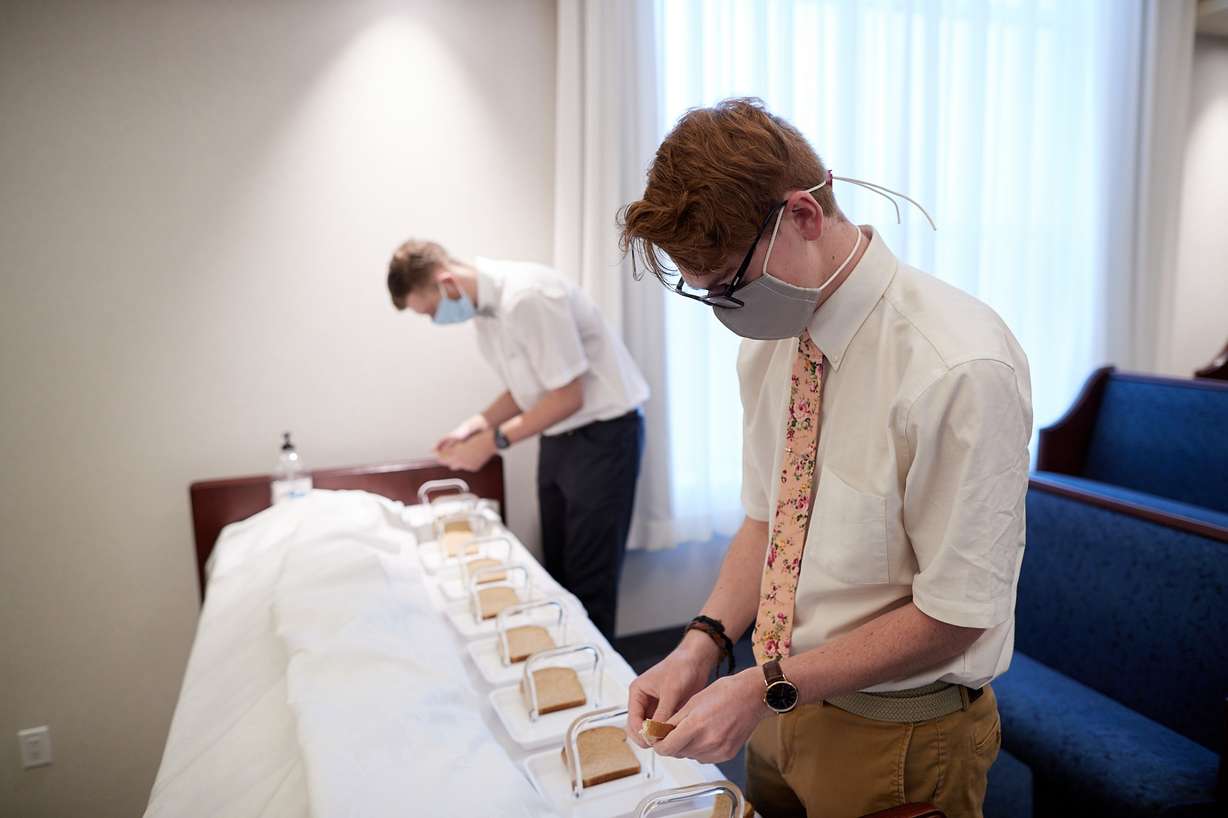 Those passing the sacrament should offer the tray individually to visitors and not pass it down the row, which has been the custom for Latter-day Saint meetings.
Sacrament trays should be cleaned and disinfected before and after each use.
Youth gatherings
While it's still recommended for youth activities to be done through technology, the area guidelines say that infrequent gatherings can occur if government regulations are followed.
"We suggest that in-person youth gatherings be small at first (fewer than 20 people) as youth learn to apply social distancing standards in a church setting," the guidelines read. "The Utah Area Presidency will inform stake presidents when larger youth gatherings are approved."
Editor's Note: Deseret Digital Media, Inc., the operator of KSL.com, is a subsidiary of Deseret Management Corporation, which is owned by The Church of Jesus Christ of Latter-day Saints.
×
Most recent Religion stories