TOOELE — SmileLove, a Utah-based company selling custom teeth alignment treatments by mail, is now the focus of an alert issued by the Better Business Bureau of Northern Nevada and Utah.
Michael Gallacher is just one complainant to the BBB. He said he purchased aligners for his wife in May 2018 from SmileLove. After months of use, they discovered the aligners were not working properly.
"The aligners were not made correctly," he told KSL.
Gallacher claims this was confirmed by multiple local dentists.
When he reached out to SmileLove, he said they eventually agreed to remake the molds and send out new aligners. That was more than two months ago.
Gallacher was able to reach SmileLove's registered agent, David Frazier, by text message. In text exchanges, Frazier told Gallacher the "company and I are insolvent" and are "trying to figure out how to keep the company out of bankruptcy."
BBB warning
Gallacher complained to the BBB, one of 239 complaints filed against SmileLove. BBB President Jane Rupp said 181 of those complaints were filed within the last 30 days. In total, she estimated more than $200,000 is owed in refunds or products to those complainants.
"That's a huge amount of money," said Rupp.
The company has an "F" rating with the BBB.
A press release from the BBB said SmileLove is telling existing customers that they're "pushing forward to get new orders," and that "the more orders" they get, "the faster and better" they'll be able to service existing orders.
"It's a huge red flag," said Rupp. "I think we're all familiar with the phrase, 'robbing Peter to pay Paul.'"
The BBB claimed they are concerned that the company's website, from the homepage to the checkout page, has no mention of product delays due to COVID-19 or other concerns.
"For the business to continue to solicit for new customers to pay money to them when they can't make their current customers whole is unethical," said Rupp.
She said the business has not responded to BBB complaints in months.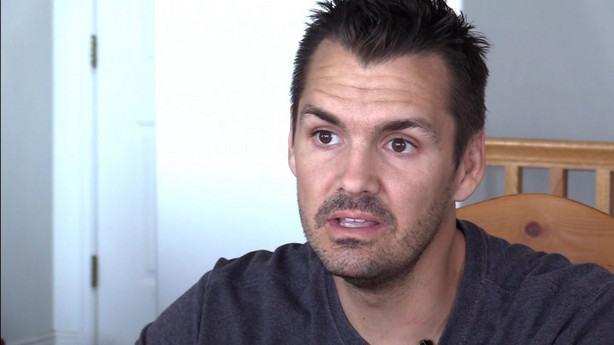 SmileLove responds, creating new business plan
SmileLove is based in Utah, so we went to visit their Cottonwood Heights office. Frazier agreed to answer questions so long as we did not show his face on camera.
Frazier said money was tight before the COVID-19 pandemic. When the disease shut down production they lost an investment deal that was supposed to close at the end of March, eliminating a much-needed cash injection. When we asked what existing customers should expect, Frazier told us "you have to be patient" for at least the next eight weeks.
We also spoke to SmileLove's founder, Spencer Grider, by phone and email.
"SmileLove is in a really tight spot," he said, adding they let go half their staff in January, with more staff let go in March after sales decreased dramatically.
In a May 7 blog post on its website, the company outlined a new business plan to help keep the company afloat, including raising prices and changing their marketing plan to obtain new customers.
He claimed the company has stopped taking orders. When we asked about the website still being operational and accepting orders, he indicated new orders are necessary to help the business survive, and any new order "will be serviced."
However, all existing orders were on hold.
Grider told us they are working on an agreement with their third-party partners to ensure customers will continue to be serviced if the company does indeed go bankrupt. He also said there is a contingency plan for new orders in case that agreement does not come through.
"If you order right now, today, and that agreement for some reason doesn't happen, we're just holding that money until we know we can move forward with it," Grider said.
"We cannot and will not take orders if we don't have confidence in being able to fulfill them," he added.
SmileLove is also being sued by Underbelly, a company they hired to create "still and video assets and studio product shots for use on Smilelove's website." The complaint, filed March 27, alleges SmileLove never paid the agreed-upon $63,000 for the services contracted back in September 2019.
"Underbelly is a great agency," said Grider. "They're really good to work with and produce amazing work. I deeply regret the timing of everything which has hindered our ability to pay them. We hope to save the business and make good on that agreement."
Resolution for customers
SmileLove refused to answer specific questions about Gallacher's order citing HIPAA privacy concerns.
Gallacher was still hoping to get a refund on his purchase.
Rupp told us the best thing customers can do if they have not gotten their product is to file a chargeback with their credit card. Most credit cards allow disputes on purchases within 60 days of purchase.
×