Estimated read time: 7-8 minutes
This archived news story is available only for your personal, non-commercial use. Information in the story may be outdated or superseded by additional information. Reading or replaying the story in its archived form does not constitute a republication of the story.
PROVO — A lot of college recruits want answers, especially spring sport athletes who had their seasons ended by COVID-19 when the Utah High School Activities Association upheld Gov. Gary Herbert's statewide directive to soft-close schools for the rest of the school year.
Utah Valley's first-year softball coach Stacy May-Johnson has been getting a lot of questions, many of them leading back to the same root: Where do I stand?
But while she's recruiting new talent, she also has an eye on her current roster's players, who have all been granted an extra season of eligibility when the NCAA canceled spring sports and championships due to the virus.
"The honest answer is that I don't know, because I don't know what our roster is like," May-Johnson said. "I'm still trying to figure that out. Everyone has been granted another year of eligibility."
"Recruiting is always fluid, but it's more fluid than it's ever been. I'm hoping to know more soon, but I don't know right now."
For high school seniors, it's a tough answer. Many have worked their whole lives for another shot at a game, and some relied on their senior seasons to catch the eye of a college coach or recruiter, and maybe even earn a scholarship.
On that note, there's always been little hope. Most college coaches sign recruits a year or more in advance, so they are already working on the classes of 2021 and 2022. Sure, late bloomers always spring up recruiting lists, and that likely would've been the same in 2020.
But it's less common than many people think.
"Usually by the time they hit their senior campaign, they're already in the system," said BYU men's track and field coach Ed Eyestone, who also leads the university's cross country team. "Most of our recruiting for them is in the fall, in fact."
So what can a high school athlete, as well as their parents and coaches, do to earn a spot at their dream school?
KSL.com spoke with coaches from local colleges in most canceled sports — namely baseball, softball, track and field, and boys soccer — to elicit advice from coaches about recruiting seniors.
Here's what they had to say.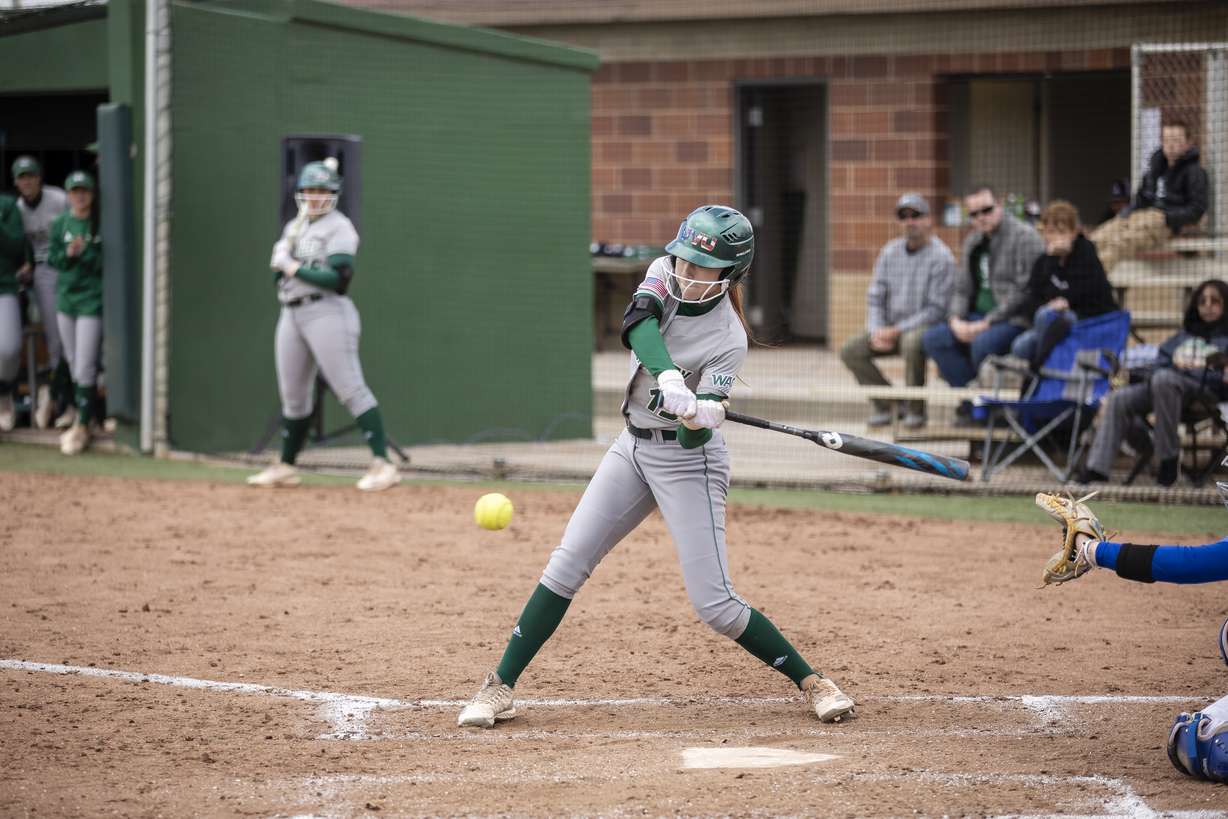 Be proactive
Don't wait for a coach and recruiting personnel director to approach you. Reach out to coaches via email or social media, and include as much information as you can about yourself — name, height, weight, position and years of experience all help in identifying talent.
Video is also a bonus, according to BYU baseball assistant coach and recruiting coordinator Brent Haring. While game video is nice, players can even film themselves taking batting practice to show mechanics and a skillset that coaches want to develop. Just be sure to film from multiple angles, and keep the video as condensed as possible.
"In those videos, we're just trying to find out if you have the skillset to play at this level," Haring said. "You can see that, for the most part, in a video setting."
Put in the time to make your video stands out, and then share it with anyone who might help you find a spot in school. Time is the one thing almost everyone has in some abundance during COVID-19 quarantines and self-isolation.
"Spend a little more time sending it out than what you would've had," May-Johnson said. "Think creatively. Instead of sitting around thinking about what you can't do, let's figure out what we can do. We certainly have time that we didn't have before."
If you don't have a Hudl or NCSA account, make one now and upload any video of your playing style to the service, Utah Valley men's soccer coach Greg Maas told the Deseret News, and reconfirmed to KSL.com.
"This is what we spend our lives doing, trying to help prospective student-athletes identify what's available to them," Maas said. "The most important part of this process is for the players and their families to sit down, do their homework, and determine the best overall option for them — it's not a one-size-fits-all process."
With coaches locked down on campus or at home, the biggest change to recruiting is evaluation. So if a player can send an evaluation from people who know him, that will go further than not.
Seek out all options
If a Division I program doesn't have a scholarship or preferred walk-on spot for next year, don't be afraid to look at other levels. You'll get to play the sport you love, and it may lead to bigger opportunities down the road. Haring said BYU regularly signs two or three junior college players every year — sometimes more, depending on the size of the outgoing senior class.
"There's a lot of great talent in junior college baseball," Haring said. "I played junior college baseball, and I played against great players. It gave me an opportunity to play."
Division II and Division III programs are often a step for players who can't fit into the D-I mold, UVU's Maas added.
UVU's May-Johnson has tapped junior college talent throughout her career. And while the rosters of two-year colleges will also see sophomores eligible return for another year, there are still plenty of opportunities for incoming freshmen looking for a spot.
"You can come to a Division I institution and wait on the bench for a few years, or go to a JUCO and play 150 games," May-Johnson said. "Truthfully, if you have success at that level, you'll transition a little bit better, too."
Don't be afraid to redshirt, grayshirt or walk on
We get it: college tuition can be expensive. That's why everyone wants to earn a scholarship.
But the value of a scholarship, especially in spring nonrevenue sports like baseball and softball, can be a little misleading.
BYU baseball, for example, divides up 11.7 scholarships among 25 players. Ditto for softball, men's volleyball, lacrosse and track and field. College coaches in Utah often split scholarships and move them around as athletes redshirt, leave campus, or choose to serve missions for The Church of Jesus Christ of Latter-day Saints.
Academic scholarships, grants and federal student aid (FAFSA) often make up the difference for most of those partial scholarships.
With that in mind, coaches sometimes place less emphasis on finding "scholarship" athletes, and simply search for "athletes" — even ones who aren't afraid to pay their own way.
"It never fails; every year, we have guys who come in as walk-ons that contribute big-time to our team," Haring said. "Those guys come in hungry.
"There's something to be said about a kid who comes in with nothing guaranteed."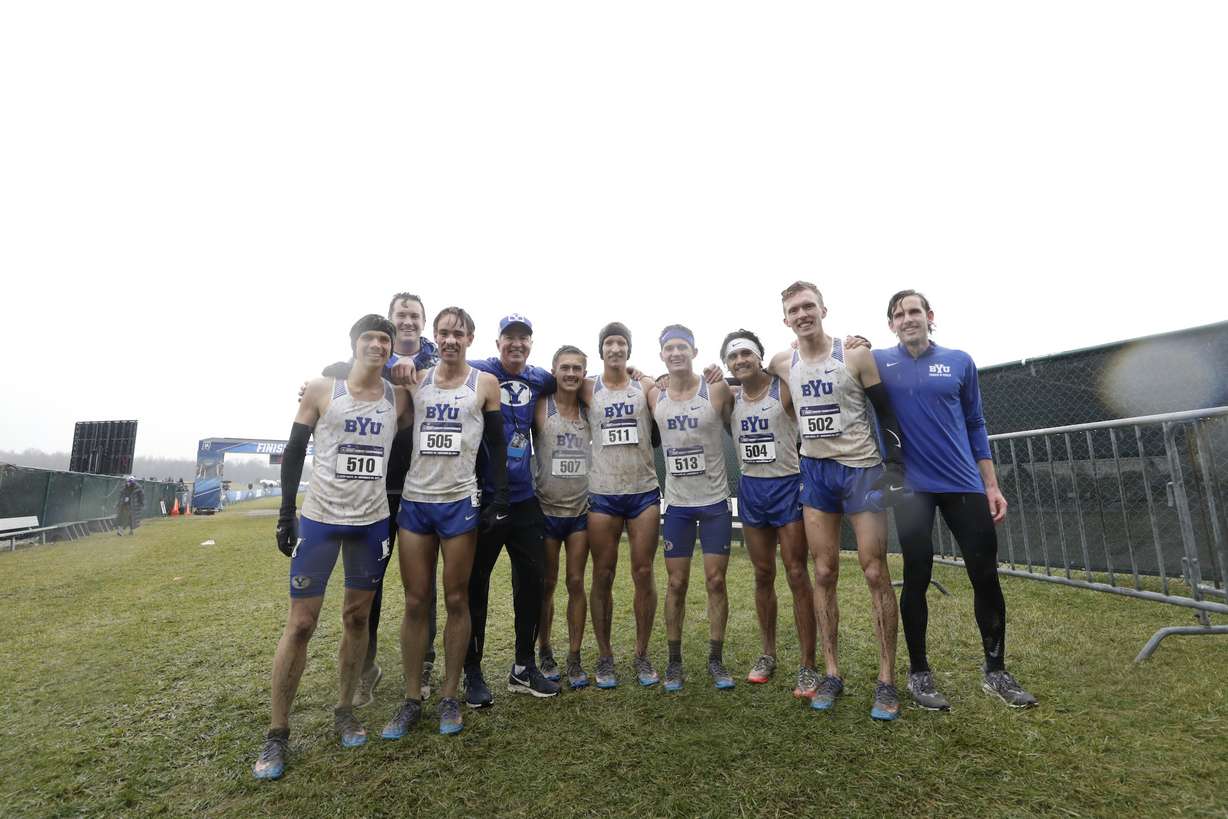 For BYU's Eyestone, that may include a nonrostered spot on what he dubs the Cougars' "farm team" — a group of harriers that meets every week, unofficially, with BYU's director of operations to train, improve and push each other.
Not all of them make it on scholarship, or even on roster. But there have been plenty of success stories.
"It's hard to emerge from that, but every year, there's a chance for the top of that group to make the team," Eyestone said.
Among those success stories is Michael Otteson, a native of Puyallup, Washington, who studied at BYU for two years prior to earning a spot on the track team. By his senior year, Otteson made the traveling cross country squad, and was the sixth man on the Cougars' national championship cross country team last fall.
"There are avenues," Eyestone said. "If it's not at BYU, it's often somewhere else."
Stay patient
Perhaps the most important thing for parents, coaches and students of the Class of 2020 to remember is to stay patient. Coaches are navigating the unique challenges of COVID-19 along with the rest of us.
If you can defer your eligibility clock through a mission or redshirt, now is a good time to take advantage of those options. Things are changing rapidly, and that includes the availability of scholarship and roster options in a post-coronavirus landscape.
"If I'm a 2020 recruit, I'm a lot more open to the idea of redshirting than I was before," May-Johnson said. "It's just something to think about for a lot of the younger players."
×
Related Stories